Quality Pest Control In Hewlett Neck, NY
The village of Hewlett Neck is located within the town of Hempstead, which is located along the Brosewere Bay. This community is primarily residential but is also home to marinas and opportunities for outdoor activities. Hewlett Neck also has the added benefit of very close proximity to Manhattan and John F. Kennedy International Airport, so adventure is never too far away. But with its waterfront location, changing seasonal conditions, and mobile population, Hewlett Neck homes and businesses are left constantly exposed to pest problems.
At Parkway Pest Services, we have been providing quality Nassau County pest control since 1932. We are now in our third generation of family ownership, which is one of the driving factors behind our tenacity and hard work. But we are also a company that continues to innovate so that we can provide our customers with the safest and most up-to-date treatments. If you're looking for a way to eliminate pests and keep them from returning, contact us today.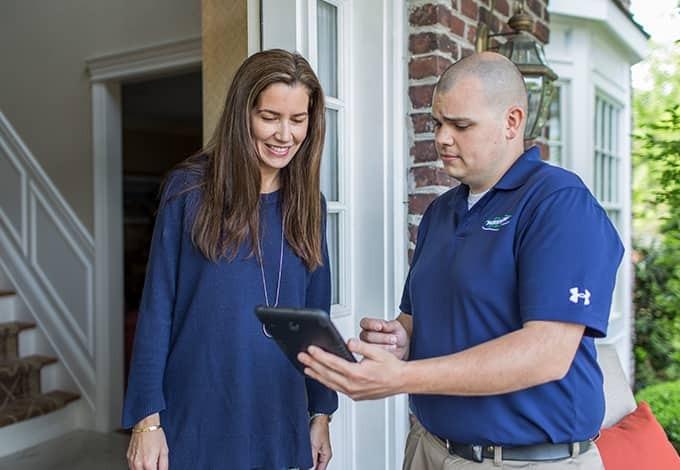 Home Pest Control In Hewlett Neck, NY
As a family-owned and -operated business of more than 75 years, at Parkway Pest Services, we believe in the importance of keeping your Hewlett Neck home safe. We are a Green Shield certified company and we follow Integrated Pest Management standards, which allows us to deliver the most eco-conscious and reliable results for our customers. This means that we bring a substantial amount of education and experience to your property, only treat where necessary, and monitor the results very closely. We treat homes for pest-specific issues as well as on a recurring basis so that you never have to worry about when danger will strike. Our two key programs are:
Pest Guard: With four visits throughout the year, we'll keep your home protected from over 30 common pests with interior and exterior services and free re-treatments if needed.
Pest Guard+: This program has the added benefit of termite protection with Sentricon®.
Commercial Pest Control In Hewlett Neck, NY
When it comes to keeping your Hewlett Neck business pest-free, don't take chances. At Parkway Pest Services, we have been working with our fellow business owners since 1932. Today, we incorporate our tradition of excellence along with cutting-edge technology, green certifications, and continuing education for all of our technicians. We provide customized pest control solutions no matter the type of industry, and we're able to accomplish this by adhering to Integrated Pest Management standards.
These guidelines require our technicians to inspect every aspect of your property and search for current activity as well as potentially problematic conditions. This also means that we favor structural changes over product application, but when we do use products, they are always EPA-approved. Our services are also under the guidance of board-certified entomologists, so the systems that we put into place are truly designed to work with pest behavior, not fight it. To learn more about Hewlett Neck, NY commercial pest control programs, contact us today.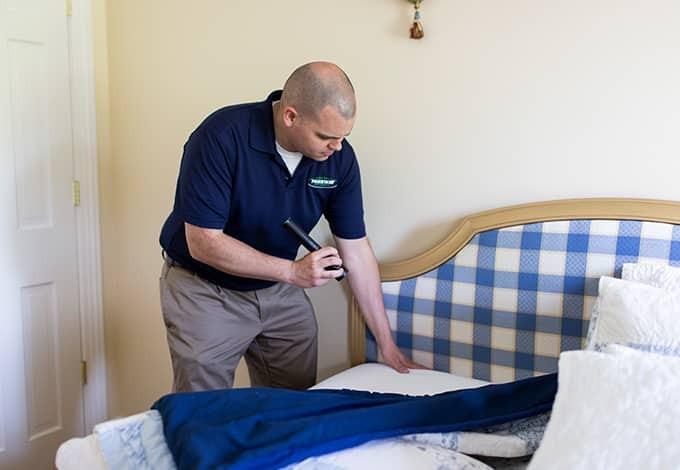 Three Easy-To-Spot Signs Of Bed Bugs In Your Hewlett Neck Home
Bed bug problems are unfortunately very common for Hewlett Neck homes, but it can also be very difficult to determine whether or not you have one present. Here are three of the most common indicators that you might be dealing with bed bugs:
Blood stains on sheets and bed linens

Waking up covered in itchy red bumps

Spotting eggs, eggshells, nymphs, or adult bed bugs
At Parkway Pest Services, we provide comprehensive bed bug treatments that will completely eliminate these hard-to-handle problems. We use canine inspections to determine the scope of your infestation and use a combination of steam and conventional removal treatments. If you're looking for continuous support for bed bugs, we have plans that keep you protected no matter the time of year as well as mattress and box spring encasements. For more information on Hewlett Neck bed bug removal, contact us today.
How Professional Mice & Rat Removal Helps Hewlett Neck Homeowners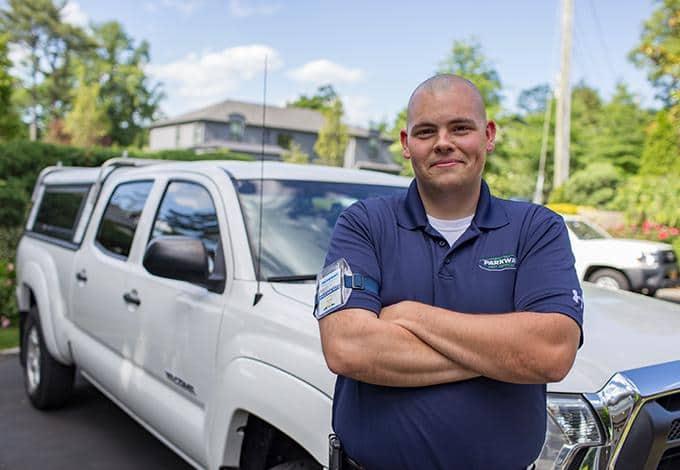 Professional assistance is the most effective way for Hewlett Neck homeowners to handle mouse and rat problems. These sorts of infestations are difficult to prevent because of the many tricky ways that rodents can enter the home, but working with a professional will help people thoroughly seal up all of the entry points that they can find. Additionally, if a rodent outbreak has already occurred, professional help is the most effective way to eliminate it.

Rats can produce roughly 60 pups per year and mice can produce double that number, so the average mouse trap simply won't cut it. Perhaps most importantly, professional services work to limit a homeowner's exposure to health risks like hantavirus, rat-bite fever, and tularemia along with the severe property damage that rodents are commonly associated with. Rodents are not your average pest; they are clever, dangerous, and will not leave a home with ample food and shelter willingly. For more information about rodent control in Hewlett Neck, contact Parkway Pest Services today.