Experienced And Effective Pest Control Solutions In Island Park, NY
Island Park is a small village in Nassau County and offers its residents friendly neighborhoods and a dense suburban feel. To protect your Island Park property from pests of all shapes and sizes, the technicians here at Parkway Pest Services are proud to provide comprehensive pest management and wildlife removal services. Since our establishment in 1932, we've protected homes and businesses from pests by utilizing the most effective pest control methods and prevention strategies available. Our experienced technicians have the skill, knowledge, and products needed to keep your Island Park property pest-free throughout every season. At Parkway Pest Services, it's our top priority to improve your quality of life by providing excellent residential and commercial pest control solutions. Contact us today for more details about all of our effective pest management services or to request your free quote.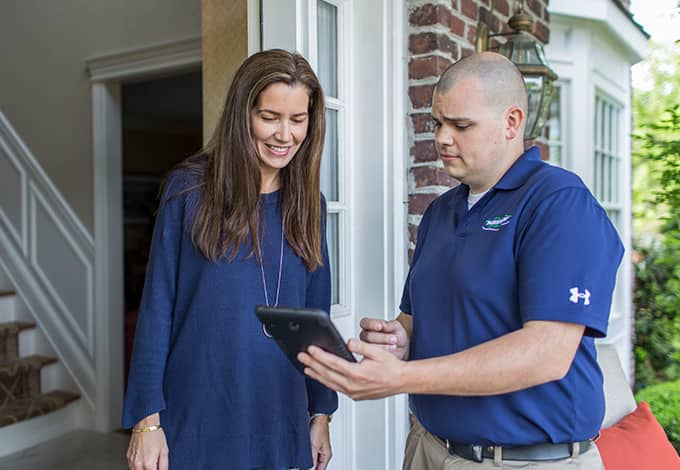 Residential Pest Control In Island Park, NY
When you own a home, it's your responsibility to keep it free of destructive and dangerous pests. Rodents, termites, bed bugs, and other pests are capable of getting into your Island Park home and spreading harmful diseases to your family. Protect your home and your family from common household pests by working with the technicians from Parkway Pest Services to put into place an effective home pest control plan. We don't just eliminate pests, we address the root of your pest problems to ensure they never return. We provide two levels of pest protection depending on the needs of your home, budget, and family. No matter what pest problems you're facing, you can trust the professionals at Parkway Pest Services to provide an effective solution. Get in touch with us today to get started!
Commercial Pest Control In Island Park, NY
Pests are bad for business. Not only can they damage your property and destroy important equipment, but they can also spread a variety of disease-causing bacteria that can make your customers sick. Protect your customers, employees, business, and reputation from pests by partnering with the local pest experts here at Parkway Pest Services. We understand that every business is unique, which is why we are committed to providing customized commercial pest control solutions that adhere to the needs and regulations of your industry. Parkway Pest Services provides reliable and effective pest management services for many different businesses, including warehouses, restaurants, healthcare facilities, retail stores, schools, and more. We rely on Integrated Pest Management (IPM) methodologies to provide complete pest protection for your Island Park business. Reach out to Parkway Pest Services to learn more about how we keep commercial properties pest-free!
Why You Need Professional Tick Control In Island Park, NY
Ticks are small, parasitic pests that feed on the blood of humans and animals and require a host to survive. Unfortunately, ticks aren't just pests that cause problems for your pets. They're also a significant threat to the health of you and your family. Ticks spread a variety of dangerous diseases, including Lyme disease, ehrlichiosis, and Rocky Mountain spotted fever. If you want to enjoy your Island Park lawn to its fullest, you need professional outdoor tick control solutions from Parkway Pest Services. We're proud to offer effective tick treatments in Island Park and throughout our service area. Our tick control services include thorough inspections, customized treatment plans, and multiple service visits throughout the season ticks are most active. For more information about our outdoor tick control process or to request your free quote, contact Parkway Pest Services today.
Are Rodents Living In My Island Park, NY Home?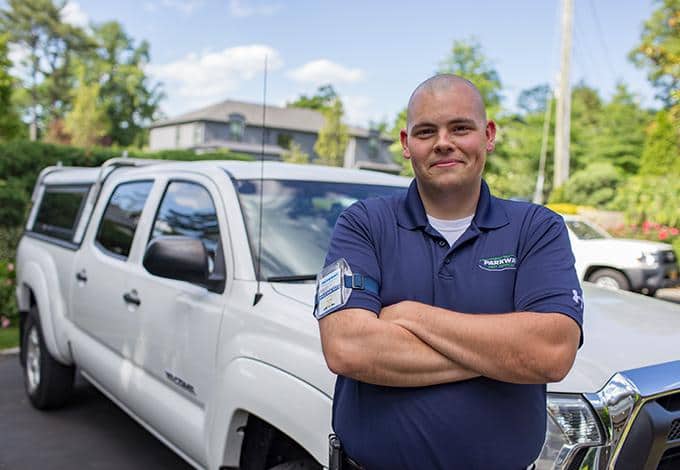 Rodents are common household pests that can get into your Island Park home at any point throughout the year, though they typically invade during the fall and winter, as the weather cools down and sources of food become more scarce. Unfortunately, rodents cause many issues when they get into homes, such as chewing through wires, damaging structural beams, spreading diseases, and disturbing your sleep. The first step of getting rid of a rodent infestation is learning how to identify when they've gotten into your residential property. The most common sign invading rodents leave behind include:
Elongated black droppings under your sink, in your cupboards, and the backs of your drawers.

Grease marks on your walls, which are indicators of where rodents frequently run.

The strong smell of urine.

Holes gnawed into your floors and walls.

Nesting materials, such as shredded paper, fabric, and torn insulation.

Scampering noises in your walls and attic, especially at night.

Gnaw marks in your furniture, pipes, and personal belongings.
If you notice signs of rodent activity in your Island Park home, don't hesitate to reach out to the pest professionals here at Parkway Pest Services. We're ready to provide rodent control services you can depend on. Give us a call today to learn more about our rodent control options.