Unmatched Pest Control Services In Lawrence, NY
The village of Lawrence, NY, really offers the best of both worlds. We're just a few miles from Rockaway Beach and less than an hour away from the bustle of Midtown Manhattan. Our town is the perfect New York City suburb, and we're lucky to live and work here. But, not everything about Lawrence life is so perfect. Pest activity is unfortunately a problem that all property owners must consider, and the best way to protect your home and/or business is by securing regular services from the pest professionals.

Here at Parkway Pest Services, we service all of Nassau County and the surrounding areas with quality pest control and wildlife removal solutions. Since 1932, our family-owned, and operated company has dedicated itself to providing unmatched residential and commercial pest control services that our customers can depend on all year long. With a board-certified entomologist on staff, we're able to develop the perfect, customized treatment plan to tackle your particular pest problem in a way that works for you. Get in touch with us today for a free quote and we'll set up your initial inspection right away.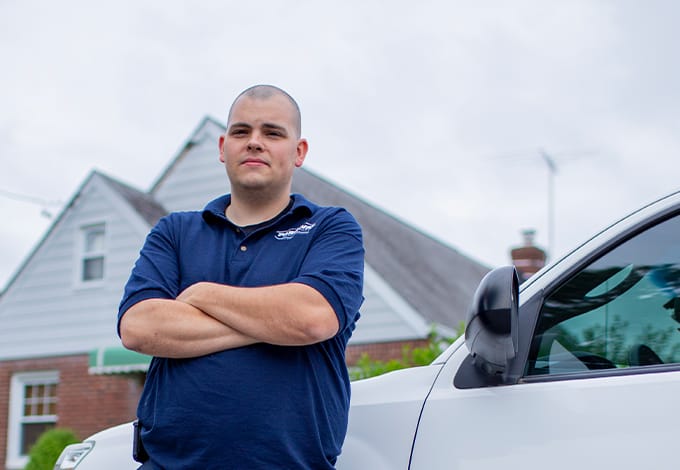 Residential Pest Control In Lawrence, NY
Your Lawrence home is where you should feel the safest; the most protected. But, when household pests enter the picture, that sense of security is completely shattered. Infestation threatens you and your loved ones, and the best protection you have is professional pest control services. Luckily, you've come to the right place. Parkway Pest Services provides complete residential pest control solutions, covering homes from over 40 common household pests.

Our Pest Guard home service plans provide you with ongoing pest protection throughout the year. After we complete a customized treatment to your property, we return quarterly to maintain your pest-free conditions. We pay special attention to common problem areas like the foundation, attic, windows, eaves, trash, and overhanging trees. By keeping up the proper preventative measures on a regular basis, we're able to keep pest activity away from your home moving forward. Call us today to learn more.
Commercial Pest Control In Lawrence, NY
There's a lot that goes into running a successful business, but you already know that. What you may not know is that your business is full of pest attractants, inviting pest activity and leading to potential infestation. If your property isn't protected from infestation, the large-scale repercussions could be enough to put you out of business. That's why professional pest control is so important.

Parkway Pest Services provides commercial pest control solutions to a long list of facilities spanning a range of industries, some of which include education, food and beverage processing, property management, healthcare, and bioremediation. Our team of EPA and DEC certified pest technicians uses effective IPM (Integrated Pest Management) systems to identify and eliminate any pest activity from the premises. We then install monitoring stations and put in place preventative measures to protect your business from infestation moving forward. Reach out to us to discuss your commercial pest control needs today, we look forward to hearing from you.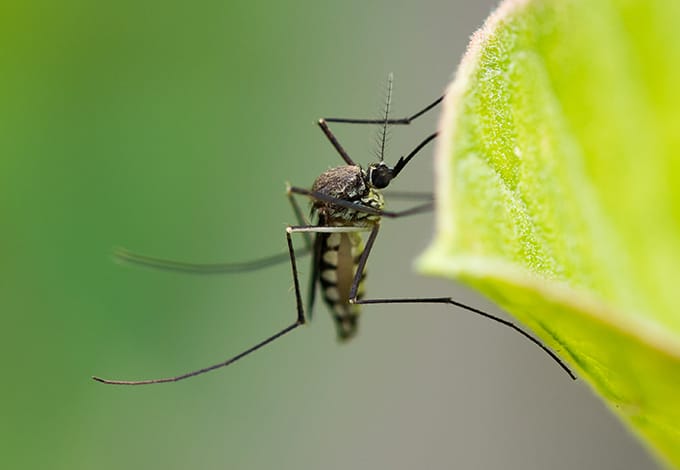 The Real Dangers Of Mosquito Activity In Lawrence, NY
Getting a mosquito bite is one of those annoying consequences of spending time outdoors. But, the beauty of nature is well worth it, right? The thing is, mosquitoes are more threatening than you may think. Yes, they leave us with itchy welts that are a huge nuisance, but they're also capable of much more. As vector pests, mosquitoes can transmit diseases between hosts.

If a mosquito bites an infected host, they can pick up pathogens, bacteria, and a slew of vector-borne illnesses. When that infected mosquito bites you, they can then transmit those delightful souvenirs to you. Some commonly known mosquito-borne illnesses include Zika virus, West Nile virus, and malaria. If you want to secure year-round protection from mosquitoes, the best way to go is professional pest control services. Contact us today to discuss your mosquito control and prevention needs.
Is Termite Damage Really A Threat In Lawrence, NY?
It's crazy to think about the fact that such a tiny little pest can cause such large-scale damage. Termites are 1/8 – 1 inch long but don't let that fool you into underestimating their destructive power. As wood-eaters, termites feed on the structural timbers of your property, growing their populations and spreading their colonies to different areas of the building.

As they spread, they slowly but surely weaken the construction of the structure. The wood decays, and rots, and makes the entire property unsuitable for living and working. That's a real safety threat, and it can be very serious if not addressed properly.

There are also monumental costs to consider. In the U.S. alone, it's estimated that home and business owners spend around $5 billion on termite damage repair and prevention costs every single year. The safest way to protect yourself from such a nightmare is with ongoing services from the professionals. Parkway Pest Services is ready to deal with your termite situation, giving you the dependable protection you deserve throughout the year.