Exterminators In Levittown, NY
To keep pests that call the hamlet of Levittown, New York, home at bay, the New York pest control experts at Parkway Pest Services offer guaranteed pest control services that residents throughout the state of New York have come to trust. Our experienced and state-certified pest control professionals can protect your commercial or residential property from annoying and potentially dangerous pests through our wide variety of highly-effective pest control programs, which are based on the latest research and technology. Call us today to learn more about guarding your home or business against area pests with the help of the professionals at Parkway Pest Services.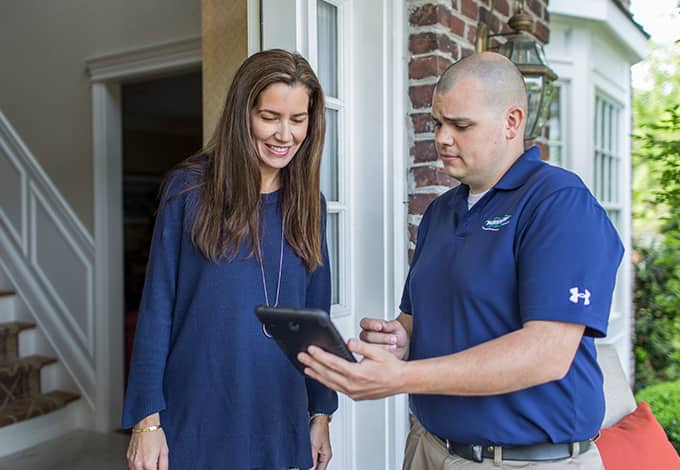 Home Pest Control In Levittown, NY
Protecting your Levittown home from becoming home to area pests is difficult due to the many ways pests can sneak their way into your home. Insects and rodents may enter through spaces found in the foundation, exterior walls, or roofline; squeeze their way in through gaps found around windows and doors; and they can sneak their way inside on objects that were once outside (flower pots, packages, boxes, newspapers). To protect your home from being invaded by the large number of pests that live in this area, partner with Parkway Pest Services to implement one of our two year-round residential pest control programs.

Our first program is the Parkway PestGuard Program, which includes four annual visits from our professionals, providing both interior and exterior services and pest identification services. This program covers over 30 common pests including wood-damaging carpenter ants, fleas, ticks, and yellow jackets located within two feet of the structure. It also includes unlimited service calls.

Our second program is the Parkway PestGuard+ Program, offering everything listed in the above PestGuard program, but it has the additional benefit of termite control and includes the installation of termite monitoring devices around the exterior of your home. To learn more about keeping pests, including wood-eating termites, out of your Levittown home, call us today at Parkway Pest Services.
Professional Wildlife Solutions In Levittown, NY
If wild animals have decided to make themselves at home on your Levittown property, contact the wildlife control experts at Parkway Pest Services. We offer a variety of services that will stop wild animals from causing damage to your lawn, home, personal belongings, and other property. Examples of wild animals that we can successfully and humanely remove from properties include:
Raccoons and Woodchucks

Bats

Skunks

Opossums

Chipmunks
At Parkway Pest Services we can quickly solve your wildlife problem through our removal and exclusion services, which include animal trapping and control, bat and bird proofing; bird netting installation and other bird deterrents; wildlife exclusion; and animal damage repair. To stop sharing your property with destructive wildlife as quickly as possible, contact Parkway Pest Services today.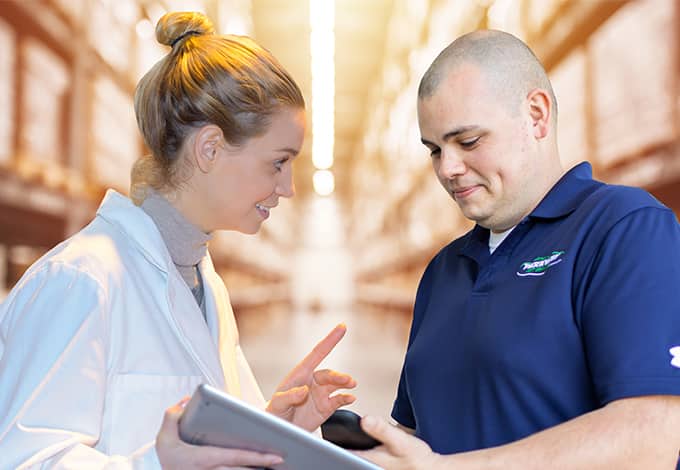 Commercial Pest Control In Levittown, NY
Parkway Pest Services, a QualityPro, Green Shield Certified company, is a leader in the commercial pest control industry. Through Integrated Pest Management (IPM) we offer commercial pest control solutions that focus on a pest's environmental and biological needs and that work to eliminate pest problems from commercial facilities using only minimal amounts of pesticides. Our professionals successfully control pests in businesses and eliminate customer concerns about indoor pollutants or the dangers that our treatments may pose to your customers, employees, or high-tech equipment. Our professionals successfully control pests in a wide variety of area businesses in an eco-friendly manner by providing customers with the tools necessary to increase sanitation practices, identifying pest entry sites, and implementing exclusion measures and mechanical changes to keep pests out once and for all. To learn more about protecting your Levittown business from local pests, reach out to the professionals at Parkway Pest Services as soon as possible.
Learn How To Avoid Bed Bugs In Levittown, NY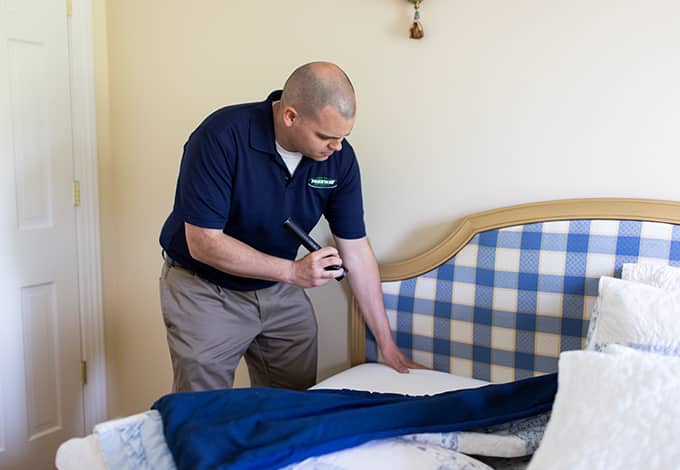 Bed bugs are a serious problem for people living in New York and surrounding states. To avoid contact with bed bugs while traveling, working, running errands or even while visiting the homes of friends or relatives, it is important to always remain vigilant and know that bed bugs can be found anywhere people gather. It is also important to schedule routine bed bug inspections for your Levittown home.

At Parkway Pest Services we utilize K-9 bed bug detection teams to accurately identify an infestation. Our K-9's highly trained noses find the adults, eggs and nymphs that are hiding inside your home, discovering bed bugs in places that people can't see or reach. After an inspection is completed, if it is discovered that there are bed bugs in your home, our professionals will immediately sit down and discuss with you which of our treatment solutions is right for your home. Our bed bug control options include:
Conventional bed bug treatments

Steam treatments

Year-round plans and monitoring programs

Mattress and box spring encasements
To learn more about our bed bug control services, give us a call today!