Exterminators In Malverne, NY
Malverne, New York is a small village located in Nassau County with a population of around 8,000 people. While not a large town, there are many businesses and residential properties in the village and the surrounding areas. Just like with all business and homeowners in the county, people in Malverne might find themselves dealing with a pest infestation at one point or another.
If you're in Malverne and facing a pest problem, whether commercial or residential, Parkway Pest Services is here to help.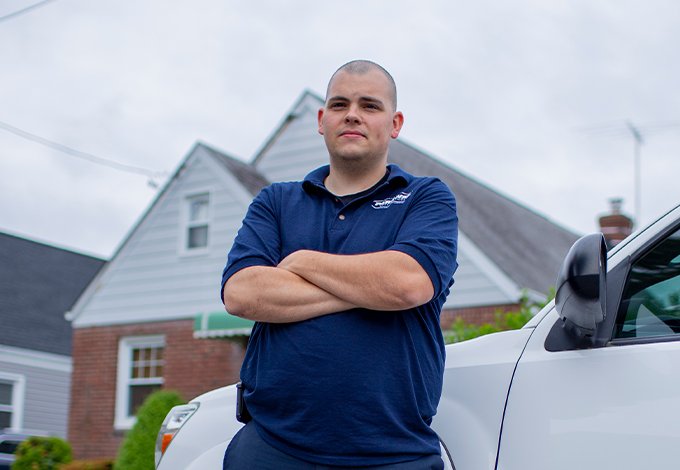 Home Pest Control In Malverne, NY
Your home is a place where you want to be able to relax and enjoy yourself. Being a homeowner can sometimes come with hassles and frustrations, however, but dealing with pest problems on your own doesn't have to be one of them.
Parkway Pest Services is a family-owned and operated business that provides residential pest control to Malverne and the surrounding areas. We are able to eliminate pests efficiently while also addressing what's causing the issue to keep pests from returning. Our residential services come in two different levels so that you can pick the plan that fits your needs.
Our Annual Pest Control Program includes:
Four annual visits

Pest identification

Pest control for over 30 pests

Indoor and outdoor service

Unlimited service calls
Our Annual Pest & Termite Control Program includes all of the above services as well as Termite Protection with Sentricon.
Our other residential services include:
Radon testing

Water testing

Power washing

Nuisance wildlife control

Mosquito control

And more
With Parkway Pest Services you can trust you are getting efficient and effective pest control to protect your home.
Commercial Pest Control In Malverne, NY
Pests can be a problem in any kind of building, so protecting your business from pest problems is just as essential as protecting your home. When it comes to commercial properties, pest control needs vary depending on the kind of business.
At Parkway Pest Services, we provide customized plans that fit your business' needs and that cover safety and health regulations in your industry. We've been in business since 1932 in the area, so you can trust we have the expertise you're looking for.

Our commercial pest control services cover many industries including:
Schools

Retail properties

Restaurants

Apartments

Office buildings

Healthcare facilities
Pest problems can not only hurt your reputation, but they can also leave you with health and safety violations if not addressed. On top of that, some pests can damage property, leaving you with issues that are expensive to fix.

The Parkway Pest Services team provides the following to keep your business safe:
Insurance coverage

Logbooks

Monthly reports

Environmentally sound IPM methods

Pesticide labels

Safety data sheets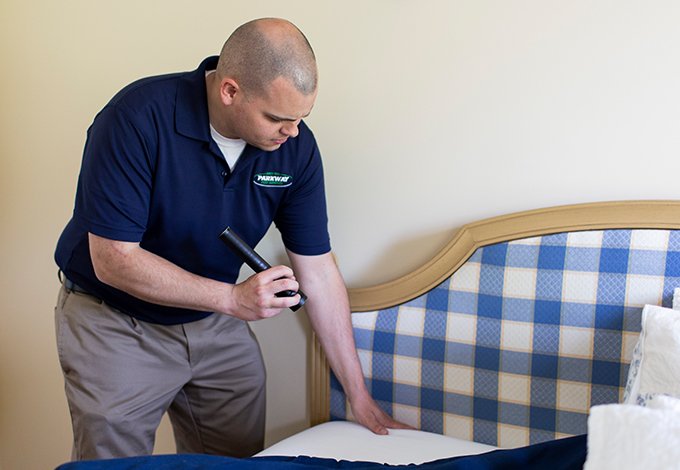 3 Things Everyone In Malverne, NY Ought To Know About Bed Bugs
Bed bugs are not a pest that anyone wants to encounter. These small pests often bite while you're asleep and can leave you with itchy, red marks. They are also notoriously hard to get rid of and they can easily spread throughout a home or apartment building. If you're dealing with bed bugs, it's important to know some facts about them so that you can identify and eliminate them quickly. Here are three important facts about bed bugs in Malverne, NY:
There are prevention tips you can follow to reduce the risk of getting bed bugs. One important thing is to always check any second-hand furniture thoroughly. Also, remember to use a mattress cover and avoid clutter.

If you're not sure whether you have a bed bug infestation, looking at bites can be the best way to tell. If you've noticed that you have small, red marks that appear in rows, you might be dealing with bed bugs.

The best way to identify and eliminate a bed bug infestation is to seek professional pest control help. The technicians at Parkway Pest Services can identify an infestation and get rid of it safely and effectively.
Reach out to Parkway Pest Services today with questions or to schedule a bed bug inspection.
Guide To Minimizing Mosquitoes In Malverne, NY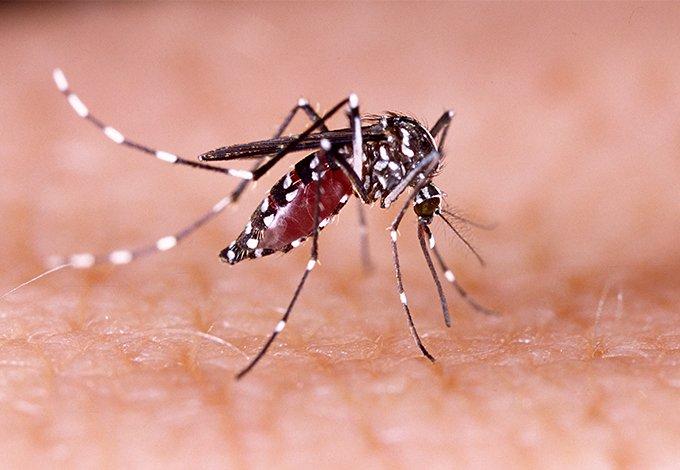 Mosquitos can be one of the most frustrating pests to deal with as they are so hard to get rid of. These pests can make spending time around your home or business a nightmare as they leave bites that are itchy. There are many risks associated with mosquito bites. These bites can cause allergic reactions in some people, and mosquitoes also carry and spread diseases including West Nile virus.

When you have mosquitos around your property in Malverne, NY, you'll want to try and get rid of them. While it's usually not possible to completely get rid of a mosquito problem, there are some things that can be done to reduce their numbers such as removing standing water from your property and removing overgrown vegetation.
While there are many products around designed to keep mosquitos away, the only effective way to reduce their numbers and keep them away is to get professional pest control services from Parkway Pest Services.