Mill Neck, NY Mosquito Control
The best way to control the number of mosquitoes on your Mill Neck property, allowing you, your family, and your guests to enjoy your outdoor space as much as possible without the fear of constantly being bitten, is to put in place a professional mosquito reduction program. Parkway Pest Services provides our customers with two different mosquito reduction options.
First, our ongoing service provides protection from mosquitoes during their entire active season, April thru October. With this service, our trained technicians will inspect your property, locate breeding grounds, and treat those areas with a mosquito treatment. The second option is our one-time service which provides a single mosquito treatment to provide relief from mosquitoes for up to three weeks; this option works well to reduce mosquito populations on a property before a very large outdoor gathering or special event.
Tips To Avoid Termites In Mill Neck, NY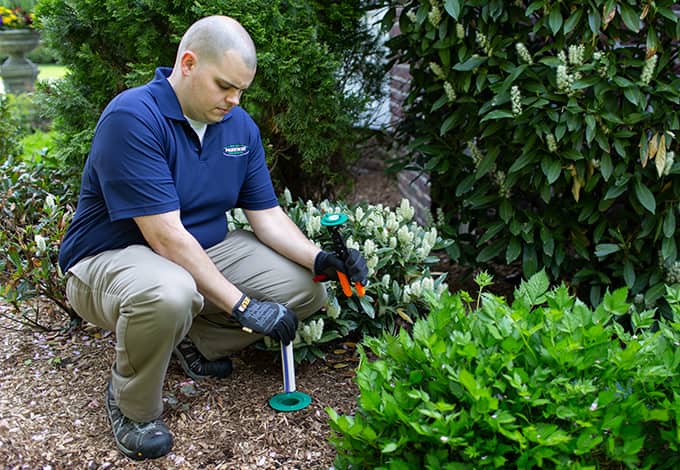 There are many pests that live in New York; and while some are just annoying to deal with, others can be quite dangerous and damaging. One pest that Mill Neck residents need to proactively keep from invading and causing extensive damage to their home is the termite. Termites can invade homes and silently cause damage for months or even years before their presence is noticed. The termite experts at Parkway Pest Services want to provide you with some tips to help you deter termites.
Make sure that the gutters on your property are working properly and that their downspouts are directing water away from your foundation.

Fix leaky pipes, fixtures, and faucets both inside and outside your home.

Properly ventilate the areas where moisture can build up - basements, crawl spaces, and attic spaces.

Avoid wood mulch and heavy vegetation around your foundation; think about replacing mulch with crushed stone.

Store woodpiles away from the side of your home.

Maintain ground clearance under fences and place a six-inch border between the ground and wood portions of your home.

Use pressure treated wood or alternative materials on decks and patios.
For more information about avoiding termites or to schedule a termite inspection for your Mill Neck property, contact Parkway Pest Services today.