Pest Control In North New Hyde Park, NY
Are pests invading your North New Hyde Park home or business property? Do you want a quick and effective way to keep pests off your property, year-round? If so, Parkway Pest Services is the right pest control provider for you. Pests such as spiders, wasps, rodents, termites, cockroaches, and mosquitoes don't belong on your property. We will work with you to find a pest control solution that will meet your needs. No matter what pest problems you're facing, Parkway Pest Services has your back. Contact us today to learn how our commercial and residential pest control problems can keep your North New Hyde Park property pest-free.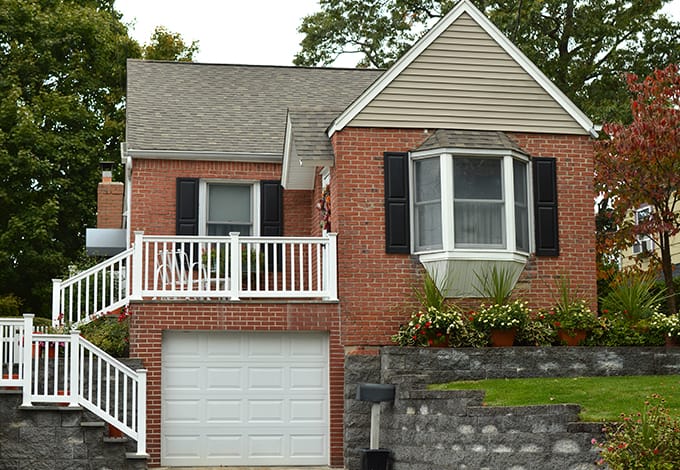 Home Pest Control In North New Hyde Park, NY
At Parkway Pest Services, we don't only treat the pests that we can see, we look deeper to find the source of pest problems. Our home pest control programs are designed to identify common problem areas, provide effective treatments, and implement preventative measures to ensure pests don't return. With our friendly and highly trained pest technicians on the job, you can trust that your pest problems will be put to rest. Your North New Hyde Park home is safe in the hands of our skilled pest technicians. Say goodbye to rats in your attic and cockroaches in your kitchen, because with Parkway Pest Services, pests won't invade your home ever again. Reach out to us today for more information about the residential pest services we offer, or to request a free quote.
Commercial Pest Control In North New Hyde Park, NY
Having pests in your North New Hyde Park business is one of the quickest ways to lose loyal customers. No matter what industry you're in, be it retail, educational, or healthcare, Parkway Pest Services has advanced pest control solutions for you. Our top priority is protecting people and property from the damage, dangers, and diseases caused by pests. Parkway Pest Services provides effective commercial pest control and treatment options utilizing Integrated Pest Management methodology. Our commercial pest solutions include routine inspections of your facility, highly effective baits, IPM education, and treatments, when necessary. Don't wait for pests to invade your North New Hyde Park business and scare your customers. Instead, turn to Parkway Pest Services for all your commercial pest control needs. We promise we won't let you down.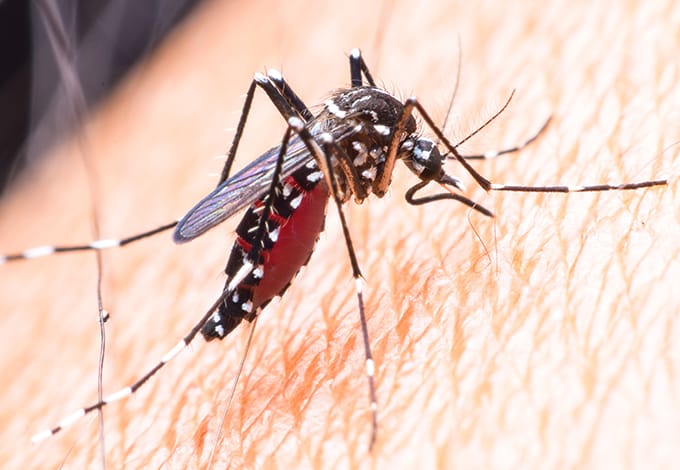 Guide To Avoiding Mosquitoes In North New Hyde Park, NY
Mosquitoes: summer's most hated pest. Everyone is aware of the annoyance and frustration mosquitoes bring to outdoor gatherings and events. However, mosquito infestations are more than just annoying, they're dangerous. Mosquitoes are known for spreading several untreatable illnesses and diseases, such as malaria, Zika virus, and dengue. In fact, more people die due to mosquito bites (that transmit diseases) than any other animal attack, making mosquitoes the most dangerous animal in the world. To avoid contracting one of these mosquito-borne diseases, it's important to minimize your exposure to mosquitoes as much as possible. Avoid attracting mosquitoes to your North New Hyde Park home or business with a few simple mosquito prevention tips:
Trim your grass short.
Cut thick brush, weeds, and other vegetation away from your exterior walls.
Dump out items that collect water, such as flower pots, kiddie pools, birdbaths, and cans.
Clear debris from your gutters to ensure no water is being trapped.
Remove sources of still or standing water.
Reduce moisture around your property as much as possible.
Contact professional pest control.
The most effective way to ensure mosquitoes stay away from your North New Hyde Park property is with a mosquito control plan from Parkway Pest Services. We will work with you to find a solution for your specific pest control needs. Give us a call today to learn more about what our mosquito control services can do for you.
Damage Termites Cause In North New Hyde Park, NY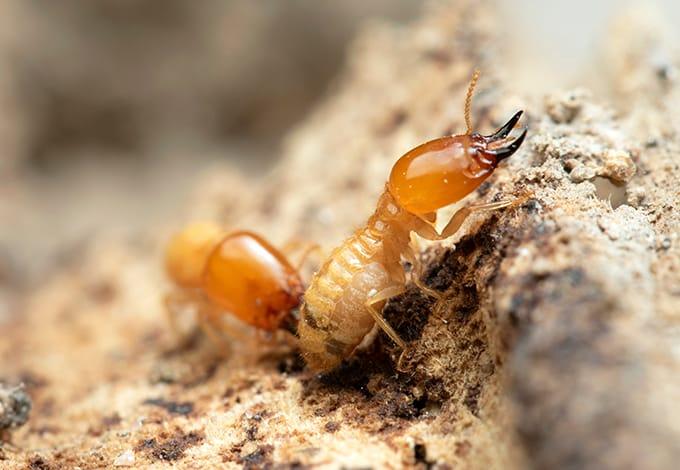 Termite colonies work more efficiently than any other pests in the world. These small insects are as small as ants, but they cause over 5 billion dollars in property damage each year when they work together. One of the biggest reasons termites are capable of doing so much damage is because they work in areas we cannot see. This can make it difficult to identify signs of a termite infestation before damage has been done. Most termite infestations aren't discovered until 2 or 3 years after the initial invasion took place.

Unfortunately, termite damage extends farther than just the superficial. Termites can tunnel through the very structure of North New Hyde Park properties. Termites will eat through floor joists, support beams, wall studs, and posts within a home or business to feed their colony. As time goes on, the structural integrity of a North New Hyde Park property weakens, which can lead to the eventual collapse of the building. Keeping your home or business termite-free is far from easy, but it can be done with the help of the pest technicians here at Parkway Pest Services. We specialize in termite treatment and control with two different termite treatment methods: termite baiting and liquid treatments. For more information about what is involved in our termite treatment processes, give Parkway Pest Services a call today.