Exterminators In Ossining, NY
Ossining, a village located in Westchester County, New York borders the eastern shore of the Hudson River and offers an environment that home and businesses owners alike thrive in. Like many other villages and communities located in New York, it's not only people that thrive here, but many pests like ants, spiders, mice, mosquitoes, and bed bugs do as well. To keep these pests out of your Ossining home, partner with the New York pest control experts at Parkway Pest Services. Since 1932, Parkway Pest Services has been protecting New York properties from a wide variety of pests through our diverse residential or commercial pest control programs. Reach out to us today to learn more about protecting your Ossining property from common areas pests.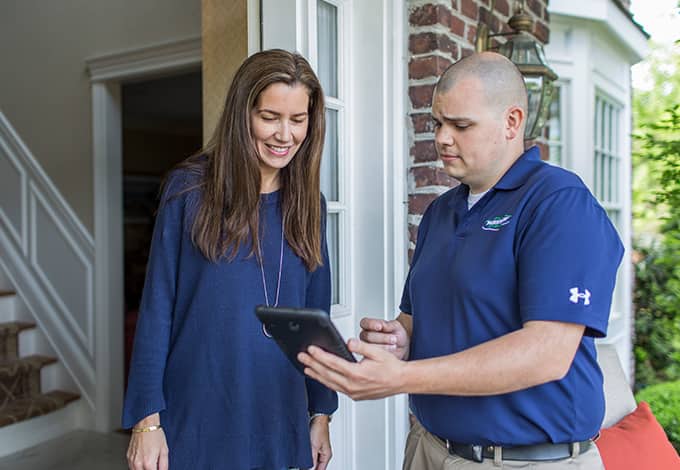 Home Pest Control In Ossining, NY
Let the professionals at Parkway Pest Services protect your home and family from the damage and many dangers that pests pose when they find their way into your Ossining house. Examples of problems that pests can inflict inside a home:
They can introduce disease and bacteria into your home.

They can damage the structure of your home by chewing through insulation, flooring, and drywall.

They can cause fires and water damage by chewing through wires and pipes.

They can contaminate your home's food sources and food-prep areas with their urine, feces, and saliva.
To protect your home from pests and the problems they bring with them, partner with Parkway Pest Services and put in place one of our year-round residential pest control programs. Our first program is our Parkway PestGuard. It includes four annual visits from our professionals, providing both interior and exterior services and pest identification services. This program covers over 30 common pests including wood-damaging carpenter ants, fleas, ticks, and yellow jackets located within two feet of the structure. It also includes unlimited service calls. Our second program is our Parkway PestGuard+. It offers everything in the PestGuard program, with the additional benefit of termite control and the installation of termite monitoring devices around the exterior of your home. To learn more about keeping common household invading pests, including wood-eating termites, out of your Ossining home, reach out to Parkway Pest Services today.
Learn How To Minimize Mosquito Exposure In Ossining, NY
Mosquitoes are considered one of the deadliest animals in the world. They are responsible for 1 million deaths each year across the world by spreading malaria. In the United States, they are responsible for spreading West Nile virus and dengue fever. Minimizing mosquito exposure is important for the health, safety, and sanity of you and your family. No one wants to spend time outside if they are constantly being bitten by mosquitoes that not only have the potential to spread serious diseases but also leave behind extremely itchy red welts. To reduce the number of mosquitoes living and breeding on your Ossining property, we offer some easy-to-follow prevention tips:
Eliminate as much standing water as possible from your property. Standing water acts as a mosquito breeding ground.

Regularly remove water from tarps, garbage can lids, and plant pots.

Store wheelbarrows, buckets, and baby pools upside down when not in use.

Clean out your gutters regularly to prevent water from pooling in them.

Keep your lawn cut short, mosquitoes like to hide in tall grasses during the heat of the day.

Put into place mosquito control services from the professionals at Parkway Pest Services.
At Parkway Pest Services, we offer two different green mosquito options to choose from. Our ongoing service provides protection against mosquitoes during their entire active season, April thru October. Once a month, our trained technicians inspect your property, locate breeding grounds, and treat those areas with an effective mosquito treatment. Our one-time service option provides a single mosquito treatment, delivering relief from mosquitoes for up to 3 weeks. This is a great option if you need to reduce mosquito populations on your property before a large outdoor event. Reach out to us today to learn more about our mosquito control services and how we can work as a team to successfully limit your family's exposure to these biting pests.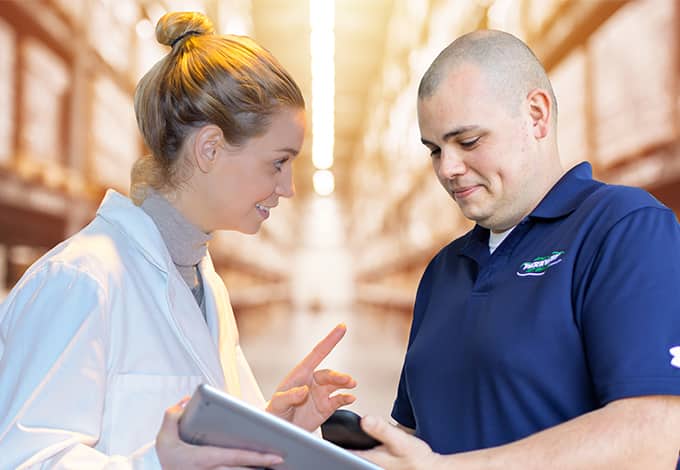 Commercial Pest Control In Ossining, NY
Keep your employees happy, your customers returning, and your business's reputation intact by putting into place a commercial pest control program from the experienced professionals at Parkway Pest Services. We are proud to offer commercial customers pest control solutions that are highly effective and only require the minimal use of insecticides. Through the principles of Integrated Pest Management (IPM), we are able to offer customers the tools needed to increase sanitation practices within their commercial facility, the identification of entry points, and the implementation of exclusion measures and mechanical changes to keep pests out. Parkway Pest Services is a Green Shield Certified company, meaning we can control pests in your business without you having to worry about indoor pollutants or our treatments being dangerous around your high-tech equipment, customers or employees. Contact Parkway Pest Services today to begin protecting your Ossining, NY commercial property from pests!
How To Identify Bed Bug Infestations In Ossining, NY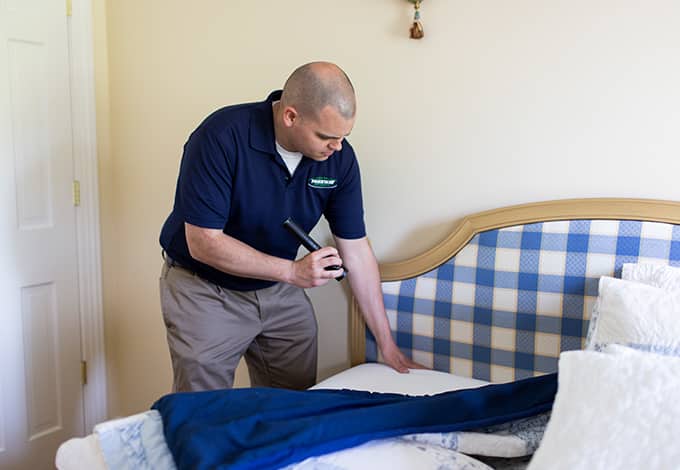 Nobody wants to think that they will ever experience a bed bug infestation in their home, but the unfortunate reality is that a bed bug infestation can happen in any home. The best way to protect your home from a large-scale infestation is to have a good understanding of what a bed bug infestation looks like. In the case of bed bugs, knowledge truly is power and the more you know the sooner you can seek professional help to eliminate your home's bed bug infestation. If bed bugs are living in your home, you will find some or all of the following signs:
Rusty or reddish stains on bed sheets or mattresses caused by bed bugs being crushed as they feed.

Dark spots of bed bug excrement on sheets, mattresses, box springs, the floor, in closets, or in drawers.

Piles of shed skins. As the nymphs grow they shed their skins and leave them in piles, usually under mattresses, box springs or on the floor.

Discovering live bed bugs in the cracks and crevices of mattresses, box springs, furniture, under piles of dirty clothing, or inside outlets or electronics. Adult bed bugs are about the same size and shape of an apple seed. They are reddish-brown in color, are wingless, and have six legs.
If you come across any of the above signs of a bed bug infestation, it is important to contact Parkway Pest Services immediately. Our exterminators will quickly come to your aid and utilize our K-9 bed bug detection teams to thoroughly and accurately identify an infestation. If bed bug activity is discovered, we sit down with you and discuss which of our treatment options is right for your property. We can get rid of any size infestation and help to prevent future infestations through our conventional bed bug treatments, steam treatments, year-round plans, monitoring programs, and mattress and box spring encasements. Reach out to us today to learn more about our industry-leading bed bug solutions.