Exterminators In Plainview, NY
Plainview is a family friendly community located on the North Shore of Long Island. To keep the many pests that live throughout Nassau County from invading your Plainview home or business, team up with Parkway Pest Services. Since 1932 Parkway Pest Services has protected New York properties from damaging pests through our diverse residential and commercial pest control programs. Reach out to us today to learn more about guarding your home and family against our area's most common pests.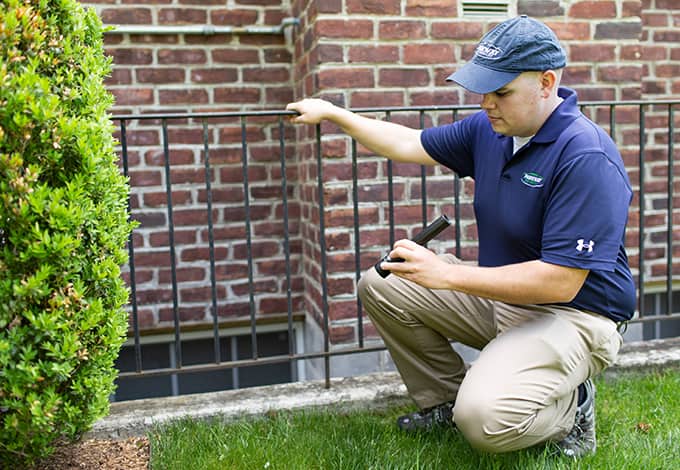 Residential Pest Control In Plainview, NY
Putting into place a professional residential pest control program provides you with peace of mind. You can protect your home, family, and pets from damaging pests and the danger they can inflict. At Parkway Pest Services we offer exceptional protection through our year-round pest control programs. Our annual programs solve your home's pest problems by getting to the source of the problem, eliminating the pests, and providing the services needed to prevent future activity. To learn more about our PestGuard or PestGuard + home protection programs, reach out to Parkway Pest Services today.
Benefits Of Green Pest Control In Plainview, NY
The main benefit of green pest control is to encourage the delicate balance between people, the environment, and pest management. Parkway Pest Services is a Green Shield Certified company and proud to help people maintain a pest free environment without relying on pesticides. Through Integrated Pest Management (IPM) we guard properties against pests in an eco-friendly manner. Our Green Pest Solutions may include:
Inspection

Monitoring of pests to learn their life cycles, habits, and environmental needs

Corrective measure recommendations - (exclusion methods, sanitary conditions, structural defects, landscaping changes, water conditions)

If necessary, the use of Green Shield Certified Products in minimal amounts.
To learn more about protecting your Plainview property from pests with the help of our Green Pest Solutions, contact Parkway Pest Services.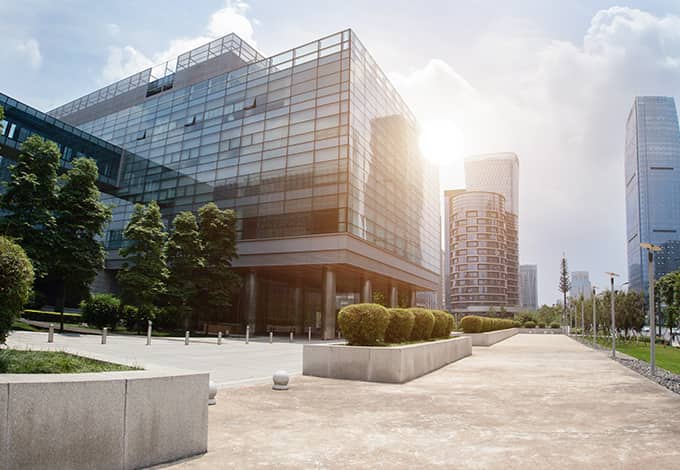 Commercial Pest Control In Plainview, NY
To keep pests out of your Plainview commercial facility and away from your customers, employees, and inventory, put into place a commercial pest control program from Parkway Pest Services. With the help of Integrated Pest Management, we provide customers with the tools necessary to correct sanitation practices, identify pest entry sites, implement exclusion measures, make mechanical changes, and utilize monitoring stations. We don't just rely on the blanket use of pesticides to control pests. To learn more about the customized commercial pest protection that we offer to New York businesses and industries, call Parkway Pest Services today.
Guide To Protecting Your Plainview, NY Property From Termites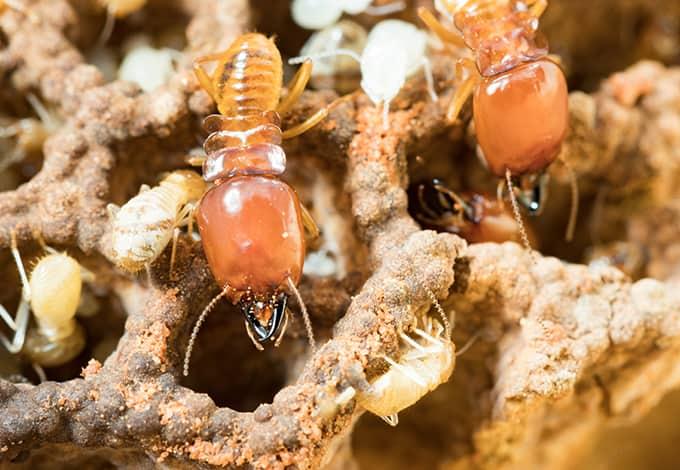 Parkway Pest Services specializes in protecting New York properties from termites. With the help of highly trained technicians, decades of combined experience, and the Sentricon® System with Always Active™, we are the termite control experts you want protecting your home from wood-destroying termites. In conjunction with our professional services, the following steps can help to protect your Plainview home from destructive termites.
Remove fallen trees, tree stumps, and other organic debris from your property.
Keep gutters clear to direct water away from your home.
If you have mulch around your perimeter, place it away from foundation walls.
Limit wood to soil contact on your property or around your home. Soil to wood contact provides easy access for termites to leave the ground and enter into your home.
Replace damaged weather stripping.
Seal any cracks in the foundation of your home.
Use dehumidifiers in basements to reduce humidity levels.
To learn more about protecting your Plainview property from termites, call the termite experts at Parkway Pest Services today!