Exterminators In Pound Ridge, NY
There are plenty of reasons to love living in Pound Ridge, NY; however, the number of property-invading pests in the area isn't one of them. These pests can cause costly damage and spread disease-causing bacteria and pathogens. As such, Pound Ridge home and business owners need reliable pest solutions to keep their properties pest-free.
Here at Parkway Pest Services, we offer a selection of pest control services for every home and budget. Moreover, our commercial services are customized to meet the specific needs of the property we are servicing. For pest control solutions that you can count on, there's no one better than Parkway Pest Services. Contact us today to receive a free quote for your home or business.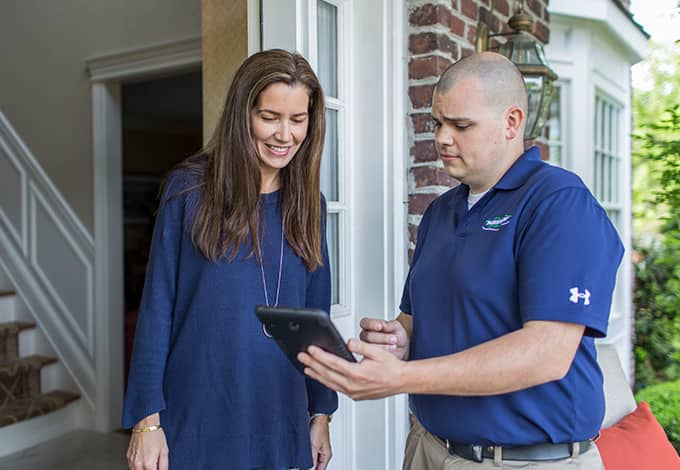 Home Pest Control In Pound Ridge, NY
Residential pest control isn't simply about protecting your home from destructive pests. It also means keeping your family safe from diseases and harmful bites or stings. As such, you need pest solutions that keep all kinds of pests out of your home.
With our PestGuard Protection Plan, you receive coverage of over 30 pests, including those that damage your home and those that spread disease. Moreover, we return to your home four times a year to ensure your treatments are working effectively. Our service includes both interior and exterior treatments to drive out current pests and prevent future infestations.
We also offer the PestGuard+ Plan. This plan includes everything in our basic plan and protection from the area's most destructive pest—the termite. Termites can cause extensive damage to homes. As such, this plan is for those who want to ensure their home's prolonged safety from all wood-destroying insects, termites included. Contact us today to learn more about our service offerings.
Commercial Pest Control In Pound Ridge, NY
When it comes to commercial pest control, most companies use a one-size-fits-all approach. However, businesses aren't the same. Some have specific regulations that need to be followed. And infestations and pest pressure vary from location to location. We customize our commercial plans to meet the specific needs of the business we are servicing.
We begin by thoroughly inspecting the property to determine pest pressures, entry points, and conducive conditions. We use this information to develop a treatment plan that meets your specific needs. Treatments may vary but will always follow the regulations set forth by your industry. We also service both the interior and exterior to ensure your property remains pest-free in the future.
Follow-up service is available to meet your schedule, whether that be bi-weekly, monthly, or quarterly. Give us a call today to receive a free quote.

Six Bed Bug Prevention Tips For Pound Ridge's Travelers
Bed bugs are tiny parasites that like to feed on the blood of humans. This often brings them into our homes, where, once inside, they become tough to get rid of. As such, it is essential to do what you can to keep these unwanted parasites out in the first place. To do so, you need to:
Refrain from sitting directly on the ground while out in public.
Do not place your belongings directly on the ground while out in public.
Inspect hotel rooms for signs of bed bugs before using.
Inspect your body for bed bugs after returning from bed bug hotspots.
Thoroughly clean all secondhand furniture, clothing, and appliances before bringing them into your home.
If possible, avoid purchasing secondhand mattresses and box springs.
If you do find yourself dealing with a bed bug infestation, contact Parkway Pest Services. We offer bed bug control solutions that you can count on to safely and effectively eliminate these parasites from your home. Contact us today to learn more.
Why Spiders Enter Pound Ridge Homes & How To Keep Them Out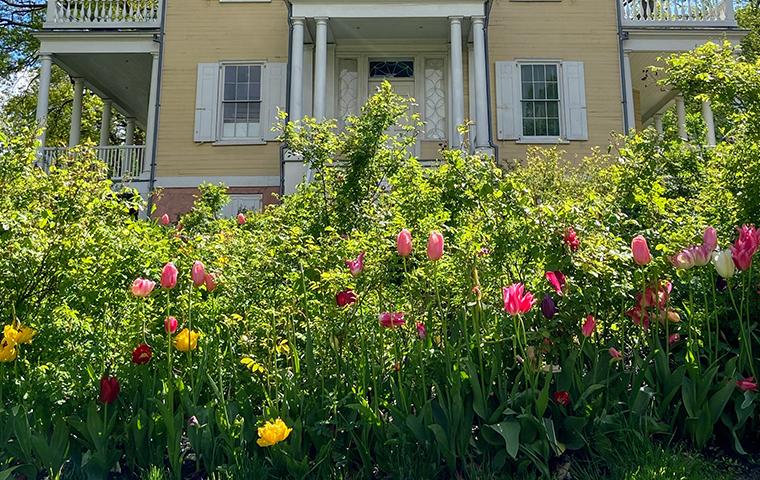 Spiders are creepy-crawly pests that are frequent invaders of homes. And while most are harmless, that doesn't mean you want them living in your house. To keep spiders out, you first need to know why they enter homes in the first place. Typically, spiders enter homes in search of food. Therefore, if your home is full of other small insects that spiders like to eat, spiders very well may come inside too. To keep spiders out, you need to eliminate any other pests they might want to feed on. To do so:
Practice proper food storage.

Keep counters and floors clean.

Take out the trash regularly and store it in bins with tight lids.

Use dehumidifiers in areas with moisture buildup.

Install door sweeps, weather-stripping, and screens.

Wipe away webs as you come across them.
For more advice or assistance, contact Parkway Pest Services today. We offer general pest and spider control solutions that you can count on. Give us a call today to get started.