Exterminators In Yorktown, NY
Located in Northern Westchester County you will find the town of Yorktown. This delightful New York town offers its residents a wonderful mix of commercial properties, residential neighborhoods, recreational spaces, excellent schools, and active community organizations. To protect your Yorktown home or business from the common insects and rodents found in this community, partner with the pest control experts that have been in the pest control industry since 1932; Parkway Pest Services has decades of experience in providing New York residents with top-notch customer service and the most modern pest control technology available to keep pests away from their homes and properties. Contact us today to learn more about our affordable residential and commercial pest control options and how we can help keep your property free of pests and the potential dangers and damages they cause.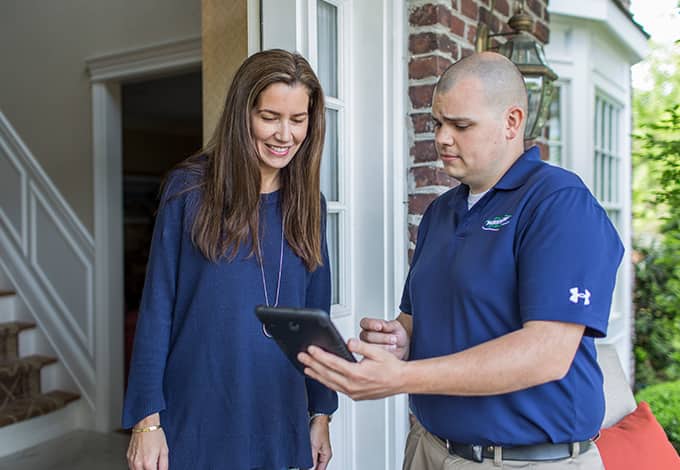 Home Pest Control In Yorktown, NY
To protect your family and Yorktown home from common household-invading pests, we highly recommend putting a year-round residential pest control program into place to keep pests out of your home throughout the entire year. Some of the many benefits of choosing Parkway and our residential pest control packages to take care of your pest control needs include:
We work tirelessly to get to the root of your home's pest problems and put into place the prevention measures needed to keep pests from returning.

Parkway offers two different levels of year-round pest protection in order to meet your exact pest control needs - Parkway PestGuard or Parkway PestGuard+.

We provide 4 annual service visits.

Our home pest control services provide both exterior and interior control against pests.

Our services are easy to schedule - you don't need to be home for treatment to occur.
To learn more about our residential pest control options, get in touch with us today!
Should I Be Concerned About Flying Ants Around My Yorktown, NY Home?
If you are seeing large black ants flying around your Yorktown property, there is definitely reason for concern. While more often than not ants are considered to be nuisance pests, some species are considered dangerous or damaging; these types of destructive ants need to be avoided at all costs. Winged ants flying around your property means that there is a carpenter ant colony living in or near your home; if you are seeing winged ants around your property, contact Parkway Pest Services immediately. Carpenter ants typically create their main nest outside, but will often find their way inside of a home while foraging for food sources. Once inside, these ants may create satellite nests within the home's structural wood, and if they are not eliminated, will continue tunneling through the wood and create nesting galleries in the wood of your home, which will eventually lead to structural damages that can be quite costly to repair. The professionals at Parkway Pest Services can rid your home of these damaging ants by completing a thorough inspection of your property and providing the services needed to find all their nesting sites and completely eliminate the infestation. Get in touch with us today to learn more about how we can protect your property from being damaged by carpenter ants!
Commercial Pest Control In Yorktown, NY
Parkway Pest Services offer exceptional commercial pest control services for Yorktown business owners to help keep pests out of their facilities and away from customers and employees. Through Integrated Pest Management (IPM), we help businesses control and eliminate pests while using limited amounts of insecticides, by offering services to increase sanitation practices in and around your facility, identifying pest entry points, implementing exclusion measures, and making mechanical changes. Another benefit of choosing Parkway Pest Control for your commercial pest control needs is that you won't need to worry about indoor pollutants; our treatments are safe to be used around high tech equipment and help you to maximize safety while reducing liability. In addition to commercial pest control services, we also offer the following services to keep pests away from your Yorktown business:
Green pest control

LEED certification

Bio-remediation

Industry solutions

Rodent demolition
Give us a call to learn more about how Parkway Pest Services can help meet the commercial pest control needs of your business!
Learn How To Avoid Bed Bugs In Yorktown, NY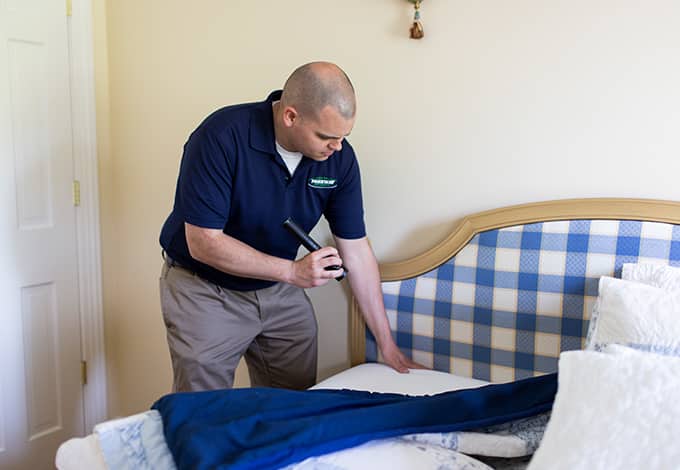 Bed bugs are a difficult pest to avoid and control; all it takes is for one or two bed bugs to find their way into your Yorktown home to lead to a full-scale infestation! To help you avoid introducing bed bugs into your Yorktown home, here are a few helpful prevention tips:
When spending time in dressing rooms, schools, airports, libraries, movie theaters, hospitals, and other public places, always keep personal belongings up off the ground.

Avoid purchasing used mattresses, box springs and furniture for your home; no deal is worth a potential bed bug infestation.

Be aware of what bed bugs look like and know the signs of an infestation.

If you spot bed bugs or signs of bed bugs in your home, call a professional bed bug control expert immediately.
To eliminate bed bugs from Yorktown properties, Parkway Pest Services provides a variety of services to choose from. Our bed bug detection and treatment methods include: K-9 bed bug inspections, mattress and box spring encasements, conventional treatments, steam treatments, and year-round control plans and monitoring programs. Contact the professionals at Parkway Pest Services to learn how we can help eliminate bed bugs in your home and prevent their return!