Exterminators In Ardsley, NY
It can be hard to find community and close-knit neighborhoods in New York. But if you live in Ardsley, you know that is exactly what we have here. Ardsley is a safe, comfortable, family-friendly suburb that still provides easy access to the city. But no matter how comfortable we think living here in Ardsley is, it doesn't mean you are safe from pest problems. Fortunately for anyone who lives in Ardsley, Parkway Pest Services is here for you.
Since 1932, our goal has been to provide residents and businesses in Ardsley pest control they can count on at a fair price. This means staying up-to-date with the latest advancements in pest control without losing sight of the principles our company was founded on:
Courtesy

Professionalism

Respect
To find out what almost a century of pest control and customer service experience can do for you, call us today.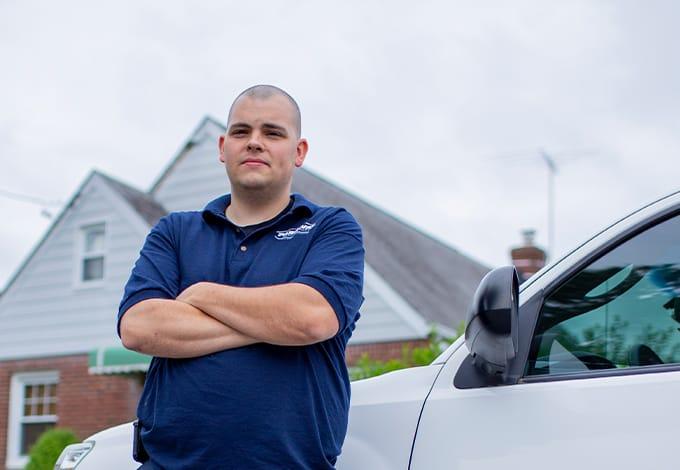 Home Pest Control In Ardsley, NY

If you are like most people, your home is your most valuable asset and also where you spend most of your time. With how important your home and everyone in it is, keeping it protected is critical. When you have pests in your home, they can jeopardize the safety of everyone who lives there and damage your most valuable investment.
At Parkway Pest Services, we understand how important it is to keep your home protected from pests. We offer a variety of home pest control plans that are designed to fit your needs and budget. All of our plans include coverage against over 30 common area pests, and they all come with unlimited service calls so you can relax knowing your home and family are protected from pests year-round.
Commercial Pest Control In Ardsley, NY

Being a business owner is a constant, time-consuming task. Smart business owners know that they need to do everything they can to make their lives easier and give themselves less to worry about. One thing that you don't want to have to worry about is a pest problem in your business.
Every industry is different, and every business within each industry has different needs, but they all need pest control. That is why we work with you to design a custom pest control plan to meet the exact needs of your business. Some types of businesses we work with include:
Educational Facilities

Food Processing

Restaurants

Hotels

Office Buildings

Apartments

Supermarkets

Retail Buildings
Whatever your business, we will work with you to provide a commercial pest control plan that fits the needs of your business, meets the standards of your industry, and keeps your company protected from the damage that pests can do.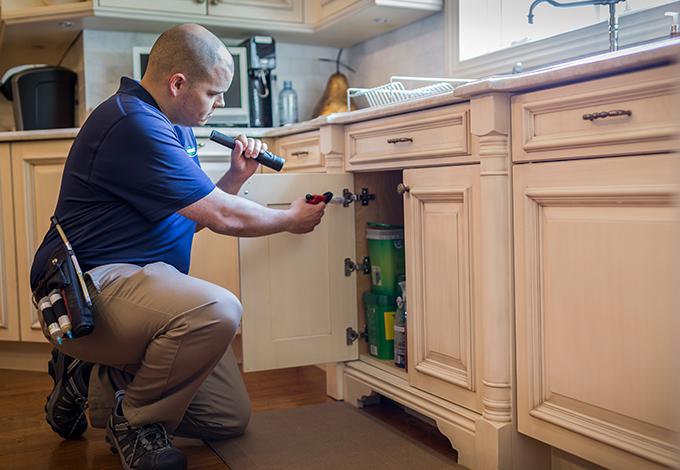 Why You Should Trust The Professionals In Ardsley For Cockroach Problems

Cockroaches are nasty pests that you don't want hanging around your home or business, mainly because they can be dangerous. They are known to spread 33 different kinds of bacteria, including E. coli and salmonella. They carry six different parasitic worms and seven other dangerous human pathogens. Cockroaches have also been found to trigger asthma attacks in sensitive populations. If that isn't enough, roaches can contaminate food, making it dangerous to eat.
Because of how many issues these pests can cause, it is important to get them out of your home as quickly as possible. Trying to do this on your own, unfortunately, is not a good plan. Cockroach infestations can be hard to find and even harder to treat. When you see two or three roaches in your home, there are many more hidden in dark corners where you can't find them.
At Parkway Pest Services, we have the latest in pest control technology and almost 100 years of experience on our side in the battle against roaches. Our trained exterminators know exactly where to look to get to the root of your cockroach problem, and exactly what steps to take to eliminate the infestation completely so you and your family can feel safe at home without worrying about these dirty and dangerous pests.
How Do You Get Rid Of Bed Bugs In Ardsley?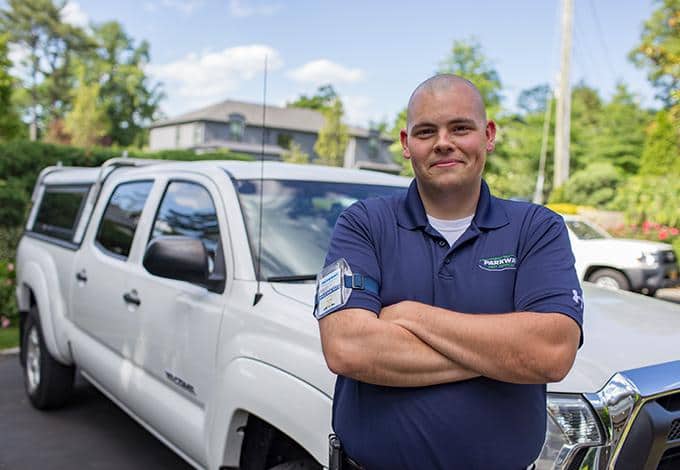 In terms of your health, we know what is important, even if we don't always do it. We know we need to drink enough water, eat healthy meals, exercise, and get enough sleep. As a company with experience dealing with bed bugs, we know how difficult that last one can be if you are dealing with an infestation.
We want to get you back, sleeping comfortably in your own bed without fear of bed bugs. That is why we use a multi-strategy approach to bed bug control. Our bed bug control plan includes:
The use of K-9 bed bug detection

Mattress and box spring encasement

Conventional treatments

Steam treatments

A year-round monitoring plan
If you are dealing with bed bugs in your home, call us today. We may not be able to help you with your diet and exercise plan, but we can make sure these tiny pests don't rob you of your much-needed sleep.