Pest Control In Baldwin Place, NY
More and more, specialization is going out of style. More companies are diversifying, trying to provide everything a customer might need instead of keeping a narrow focus on just one type of service. At Parkway Pest Services, we're committed to offering much more than pest control. But unlike the competition, we never sacrifice the quality of our services for the sake of saying we do it all.
When it comes to protecting your home or business against pest problems, it takes a comprehensive and knowledgeable approach. Parkway Pest Services is here to provide pest control in Baldwin Place, as well as other helpful services that keep your property well-maintained and safe from long-term threats.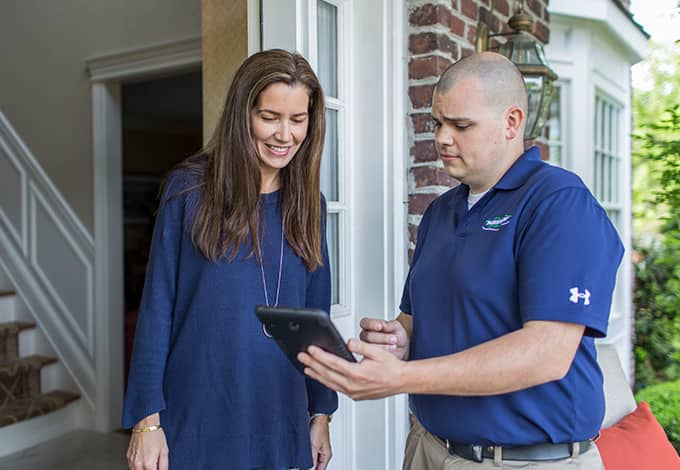 Residential Pest Control In Baldwin Place
A number of problems can result from a residential pest infestation. Pests in our homes can lead to property damage and even health problems, which is why effective home pest control in Baldwin Place is so important for the health of you and your property.
At Parkway Pest Services, we also know that there are a number of factors that lead to pest invasions, and homeowners want a company that handles all of these factors at once, not just the immediate pest concern.
That's why we offer a host of residential services right here in New York:
All kinds of pests: We have services tailored to address whatever pests are causing you grief, whether it's nuisance wildlife or birds, or invasive insects like bed bugs and mosquitoes.
Green pest solutions: We aim to treat pest issues with little to no use of pesticides, maintaining our commitment to using natural pest control measures and Integrated Pest Management methods.
Water testing and power washing: We don't just offer pest control services; we also test residential water and can power wash homes to keep them free of dirt and mildew that can damage your structure's siding. Our water testing helps ensure there are no contaminants in your drinking water.
Let Parkway Pest Services be your one-stop shop for all your residential needs in Baldwin Place by contacting us today.
Commercial Pest Control In Baldwin Place
Local businesses often don't have the time or resources to address pest problems or other concerns that impact the safety and efficiency of their operations. That's why Parkway Pest Services is here to help with Baldwin Place commercial pest control services that take the hassle out of maintaining businesses' good standing in the community.
Here's how we help local commercial property owners with everything from pest control to energy efficiency:
Customized treatments: We don't treat each business for pests in the same way, because each business is unique and has different needs.
LEED certification: We also help local businesses achieve LEED certification, which is a measure of the energy efficiency of a structure. Not only does this give you bragging rights in a community that cares about sustainability, but it helps save you money on heating and electricity.
Poison ivy removal: You don't want toxic weeds growing around your business, which is why we offer poison ivy removal that's fast and effective.
Get started on protecting your Baldwin Place business by contacting Parkway Pest Services today.
Why Every Baldwin Place Home Needs Termite Protection
With all the horror stories you've heard about termites, and all the photos of their destruction you can easily find online, it can be easy to assume you'd know if you had a termite problem. But what would you do if you did have a termite infestation? And how would you know the problem hadn't already been growing for long stretches of time before you noticed?
These questions are good to ask, and they demonstrate why professional termite inspections and treatments are necessary for any homeowner. Parkway Pest Services knows how to provide peace of mind that termites aren't a problem or will be quickly removed if they are discovered.
DIY methods won't remove an entire colony, which is why it's better to turn straight to the pros for comprehensive treatments that remove the entire termite population. Not only does this ensure the infestation gets dealt with correctly, but it actually saves you time and money, so you can avoid spending money on products that won't work, and can prevent the long-term damage that termites can cause.
It's better to be safe than sorry, so turn to Parkway Pest Services for termite treatments in Baldwin Place.
Summer In Baldwin Place: How To Avoid Mosquito Bites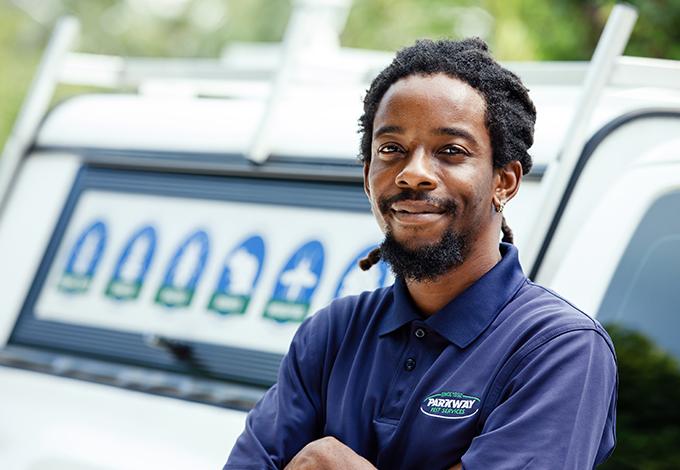 Mosquitoes are the bane of a fun summer. They move into yards and congregate near the watering holes we like to swim at or walk alongside during the hottest months of the year. Not only are mosquito bites annoying and itchy, but they can also lead to the spread of diseases like malaria and West Nile virus.
Luckily, Parkway Pest Services offers local mosquito control for homes that drives these dangerous pests away and keeps your fun in the sun pleasant. We offer both one-time and seasonal mosquito plans, designed to address harborage areas and nesting grounds around your property that mosquitoes utilize.
Stay protected against mosquitoes in Baldwin Place by contacting Parkway Pest Services right away.