Exterminators In Baxter Estates, NY
Nestled against Manhasset Bay, Baxter Estates is a beautiful place to live. Unfortunately, the humidity that comes in from the bay can create conducive conditions for many pests. Mosquitoes, as an example, are highly dependent on moisture to survive. It doesn't take much to dehydrate a little mosquito. For this reason, mosquitoes tend to rest in landscape vegetation in the perimeters around homes and businesses, and they're not the only pests that do this.
Ticks, fleas, cockroaches, and many other pests, are drawn to humid vegetation. When these pests find habitation near people, they can present a health threat. Moist areas with soft, rotting wood attract other pests like termites and carpenter ants. Termites prefer to eat softwood, and carpenter ants prefer softwood for nesting. Let's look at how residential and commercial pest control in Nassau County works to address these Baxter Estates pests that impact human health and damage property.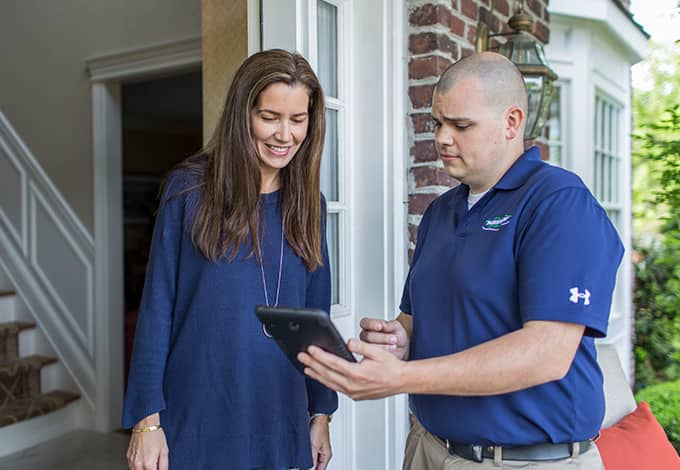 Home Pest Control In Baxter Estates, NY
One way to deal with moisture pests around your Baxter Estates home is to reduce the moisture that attracts them. You can do this by:
Cleaning and repairing your gutter system.

Fixing plumbing issues.

Managing water usage for your landscaping and lawn.

Watering landscape plants in the early morning.

Trimming your bushes and shrubs.

Removing weeds and unwanted grass from your landscaping.

Moving stacked wood, dead branches, leaves, and other organic material away from your exterior.

Applying irrigation where needed.
When you reduce moisture, it can significantly impact wood-damaging pests. While this is a good place to start, as you can probably imagine, it isn't enough to completely control moisture pests. If you want a perimeter that stops mosquitoes, fleas, ticks, silverfish fish, carpenter ants, and all of the other pests that are attracted to moisture, you'll need to have your perimeter treated.
Treating your perimeter is best done by a licensed home pest control applicator. The products used must be appropriate to the task of eliminating harmful pests without presenting a risk to you, your kids, your pets, and non-targeted organisms in your yard. When appropriate treatments are applied, they work to keep pests out of your home, off your dog or cat, and prevent these pests from biting you in your yard.
Commercial Pest Control In Baxter Estates, NY
Many pests can present problems for Baxter Estates businesses. The health risks and potential for property damage associated with certain moisture pests put this category high on the list of pests that should be dealt with effectively. We recommend having a commercial pest control specialist work with you to find a customized solution that meets your specific needs.
Moisture pests present unique threats in each industry. Your specialist will help you evaluate these threats and select appropriate services. Here are a few to consider:
Perimeter treatments

Installation and monitoring of termite bait stations

Exclusions that seal potential entry points and offer a long-lasting physical barrier

Bioremediation to address indoor breeding sites

Recommendations to help you and your staff reduce the potential for pest activity
If you own or manage a business in Baxter Estates, you can count on the service team here at Parkway Pest Services to guide you in the right direction. We have the experience and professionalism to find the solutions that will meet your specific needs.
We also know what is required to keep your business compliant with all government regulatory standards. You'll be ready for audits 365 days a year, and you'll have access to essential documentation regarding all pest control services provided and ongoing data collected by your service professional during routine visits.
Now Is The Time To Protect Your Baxter Estates Home From Termites
Termites are sneaky and destructive pests. If you wait to deal with these wood-damaging pests when you discover them on your property, it can allow them to damage structures on your property for years and will compound how much you have to pay to address this problem.
When you take early and proactive action to prevent termite damage, you get to decide how much you're willing to allow termites to cost you. In fact, you'll be able to fit the cost neatly into your budget as a line item. No surprise damage. No surprise costs.
In Baxter Estates, where humidity can be high, this is the best way to deal with these insects. We don't want you to be unprotected if you're not ready to take this step. So we have provided some termite prevention tips that may help you catch a termite problem early.
Learn what termite workers look like so that you'll recognize them if you ever see them in your yard.

Learn what termite swarmers look like, as this is the type of termite you're most likely to see.

Keep a watch for termite swarmer wings. Winged reproductives swarm for less than 30 minutes. After this, they go into hiding and create nests. Their shed wings may be your only warning sign.

Inspect your foundation for shelter tubes made of mud.

Remove wood sources in your yard that provide a desirable food source for termites.
These steps won't provide 100 percent protection, but they can help you catch termites before they do extensive damage to your property. An ounce of prevention can make a big difference.
Lyme Disease & Other Dangers Ticks Pose In Baxter Estates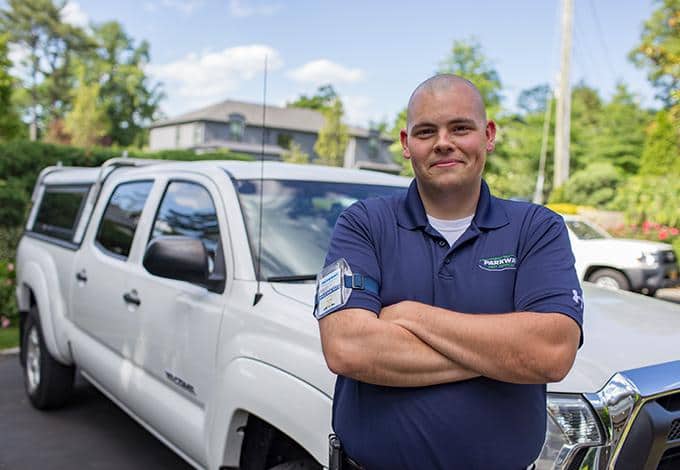 According to the CDC, tick-borne diseases present an increasing threat to human health in the United States. This threat includes the discovery of new disease-causing germs and a startling increase in Lyme disease cases. The CDC urges U.S. residents to take steps to protect themselves from tick bites.
Ticks develop in humid spaces, and this is one reason why you'll find them in your landscaping and other areas where they can find moisture or shade. A residential or commercial pest control program can address this threat by treating these areas to prevent tick development.
If you live in Baxter Estates and need Nassau County pest control for ticks, mosquitoes, and over 30 other common pests, Parkway Pest Services can help. Ask us about PestGuard and PestGuard Plus pest control. When you have PestGuard protection, you have the best protection against Baxter Estates' pests.