Bed Bug Treatments For Homes & Businesses
While bed bugs have been around for a long time, in the last decade, they've enjoyed a strong resurgence that has resulted in bed bugs in hotels, apartment complexes, office buildings, retail stores, and movie theaters, as well as other types of commercial facilities throughout the Greater New York area. They are also a prevalent pest problem for homeowners in New York, Connecticut, and New Jersey.
At Parkway Pest Services, we understand how stressful and costly these pests can be for property owners and managers. In fact, we've been treating bed bugs in Brooklyn and the New York metro since our founding in 1932. We are proud to be part of the bedbug FREE Network, and although how we treat these biting insects has changed over the years, we are proud to offer relief from bed bugs, no matter how severe the infestation may be.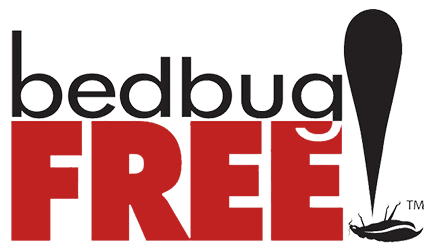 Our Bed Bug Detection & Treatment Methods
At Parkway Pest Services, we utilize multiple methods for identifying and exterminating bed bugs, including:
K-9 Bed Bug Inspections
Mattress and Box Spring Encasements
Conventional Treatments
Steam Treatments
Year-Round Control Plans And Monitoring Programs
After a careful assessment of your property, we will recommend the best treatment suitable to your specific situation and provide you with instructions on how to prepare for treatment.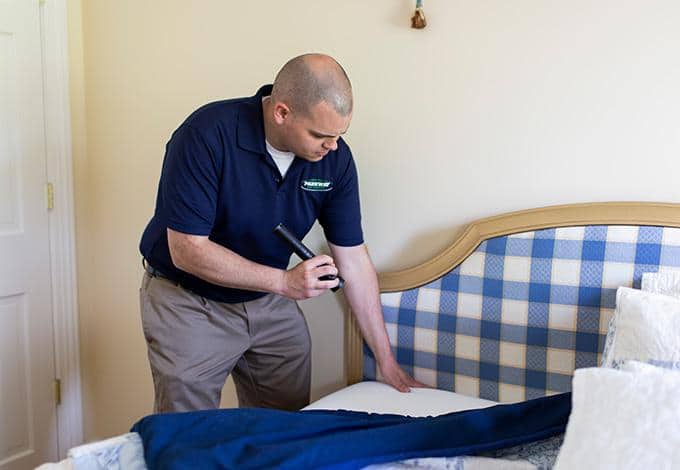 Learn More About K-9 Bed Bug Inspections
Proper identification of infested areas is essential to successfully eradicate all bed bug activity in a residential dwelling or commercial establishment. Due to their small size and their elusive nature, tracking down bed bugs can be challenging. That is why pest control companies across the nation employ highly trained canines to assist with bed bug detection in various settings including homes, hotels, and schools.
Trained in much the same manner as bomb and drug-sniffing dogs, Parkway's bed bug dogs use their keen sense of smell to detect live, adult bed bugs as well as eggs and nymphs. In addition to being highly accurate, our dogs and their handlers are discreet and can complete the search of a single room in less than five minutes. An inspection performed by a trained canine allows for quicker, more effective treatment if bed bugs are detected.
Preventing A Bed Bug Infestation
With the increase in domestic and international travel and the lack of public awareness, it is getting more difficult to avoid bed bugs. The good news is that you can reduce your chances of experiencing bed bug bites with a little forethought. Here are a few bed bug prevention tips from the NYC bed bug control pros:
Be vigilant when using public transportation as reports of this pest on planes, cabs and buses has become more commonplace
Know the signs of these bugs and where to look for them in hotel rooms and other lodgings when you are away from home
Do not stay in an infested room; request a new room well away from the bed bug problem or consider staying at another establishment
Inspect luggage and other items carefully for bugs or signs of them before you introduce them into your home or business
Avoid bringing home used mattresses, box springs, and furniture as well as personal items, including clothing and electronic devices
Because a single bed bug can rapidly turn into a major infestation, you should seek help from a professional pest control specializing in exterminating this type of pest problem. If you suspect a problem, Parkway Pest Services is ready to help. We are ready to take the bite out of bed bugs by offering bed bug removal in NYC, Long Island, and Greenwich! Contact us today to learn more.