Exterminators In Bedford Hills, NY
Life in Bedford Hills means a quaint, small-town community with local charm, combined with the convenience of the Metro-North train station. Our variety of parks and recreation areas also make it a great place to raise a family. Life is good here, but that doesn't mean that pests don't still thrive. That's why Parkway Pest Services has been battling pests in the area for more than 80 years. We're a third-generation family-owned business committed to excellent service through the latest technology and education in the industry.
We're experienced in dealing with all sorts of pests in the area, including bed bugs, cockroaches, mosquitoes, and more. Our highly trained and knowledgeable team includes full-time board-certified entomologists, certified wildlife experts, and agronomists, and we never farm work out to others.
We understand the unique pest challenges that come with living in Bedford Hills, and we're here to help you protect your home or business from pests. Whether it's a one-time service or regular visits, we can provide you with the expert service you need. Contact us today for a free quote on any of our Westchester County pest control services.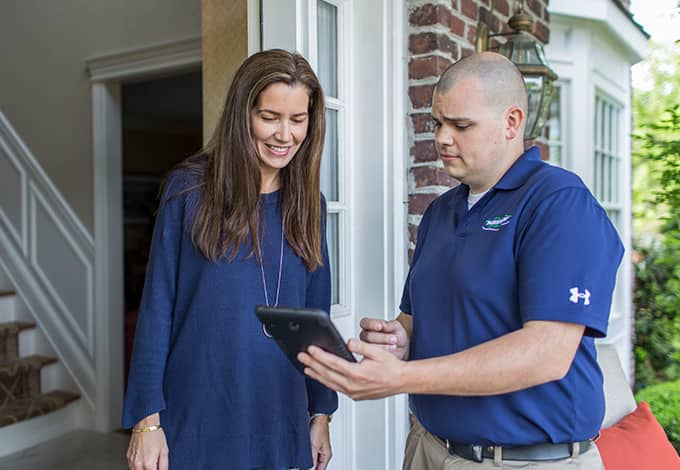 Home Pest Control In Bedford Hills, NY
When pests invade your home, your whole life can feel upended. Nobody likes to share their space with pests, and dealing with an infestation can be stressful, not to mention dangerous.
As a homeowner in Bedford Hills, you want to do everything you can to protect your home from pests. That's why Parkway Pest Services offers comprehensive residential pest control services to homeowners in the area. We won't just eliminate the pests from your home, we'll make sure they stay out for good. Here's how:
Home inspections: We'll start with a thorough inspection of your home to identify any potential pest problems and develop a customized plan to address them.

Pest control: We offer two levels of PestGuard protection to suit your needs. Whichever plan you choose, you can count on effective service provided by friendly and knowledgeable exterminators.

Regular service: For the best protection, we recommend regular residential pest control service. We focus on exterior treatment that targets pests at the source, and we also offer rodent monitoring systems for outside. Our team will work with you to develop a plan and schedule that fits your needs.
If you are ready to take back your home from pests, contact Parkway Pest Services today. We'll be happy to provide you with a free quote.
Commercial Pest Control In Bedford Hills, NY
Your business is your livelihood, so when pests invade, it's a serious issue. Not only are pests a nuisance, but they can also pose a serious threat to your customers, employees, and your business as a whole. Dealing with pests is a stressful and time-consuming process, but you don't have to go it alone. Parkway Pest Services offers comprehensive commercial pest control services to businesses in the Bedford Hills area. We'll work with you to develop a customized plan that will keep your business pest-free.
Since 1932, we've been delivering the highest standard of commercial pest control services to a variety of local businesses, including office buildings, healthcare facilities, schools, restaurants, and managed properties.
We don't take a one-size-fits-all approach when it comes to pest control in your business. We'll focus on identifying your property's unique pest pressures, taking into account your particular industry's regulations and your company's budget.
Parkway Pest Services places utmost importance on the health of you, your customers, and your employees. Our services are performed with environmentally sound Integrated Pest Management methods, no airborne contaminants, and no indoor pollution, so you can run your business without worry. Contact us today to learn more about our commercial pest control services.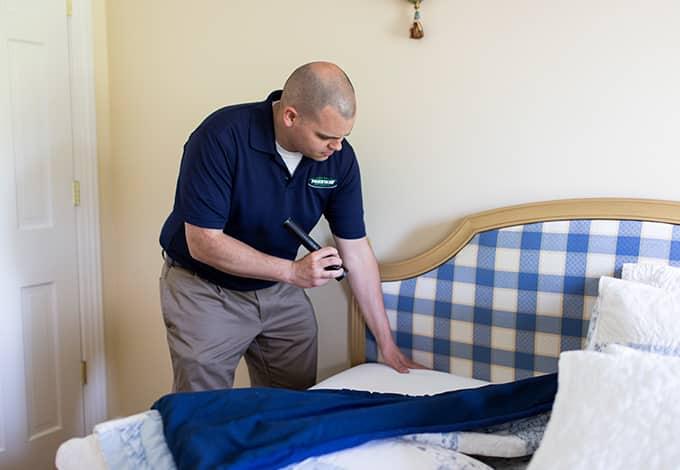 How To Protect Your Bedford Hills Home From Bed Bugs As Summer Arrives
As the weather gets warmer in Bedford Hills, bed bugs become more active. These pests are notoriously difficult to get rid of once they've infested a home, so it's important to take steps to prevent them from moving in in the first place.
Here are some tips to protect your Bedford Hills home from bed bugs this summer:
Inspect your home regularly for signs of bed bugs, including small brown spots on sheets and mattresses, dark spots on walls, and tiny eggs or larvae.

Keep an out for their bites, which appear as small, red, itchy welts.

Bed bugs aren't only found in your bed; they can also hide in other furniture, clothes, and luggage. Inspect any second-hand furniture or clothing before bringing it into your home.

Vacuum carpets and upholstered furniture regularly to remove any bed bugs that may be present.

Wash all bedding in hot water once a week to kill any bed bugs that may be present.

Keep your home clean and clutter-free to make it less attractive to bed bugs.

Seal any cracks or crevices in your home where bed bugs could hide.

If you suspect you have bed bugs, don't try to treat them yourself. Contact Parkway Pest Services for professional bed bug control.
Bed bugs in your home can cause major problems by biting you and your family, contaminating your food, and damaging your belongings. By taking preventive measures, you can reduce the risk of an infestation in your home. However, once they're in your home, they're difficult to eradicate on your own.
If you think you may already have an infestation, contact Parkway Pest Services for top-quality bed bug control. Our team of experienced exterminators will work quickly to get rid of the pests and prevent them from coming back.
How Cockroaches In Your Bedford Hills Home Can Be Worse Than You Think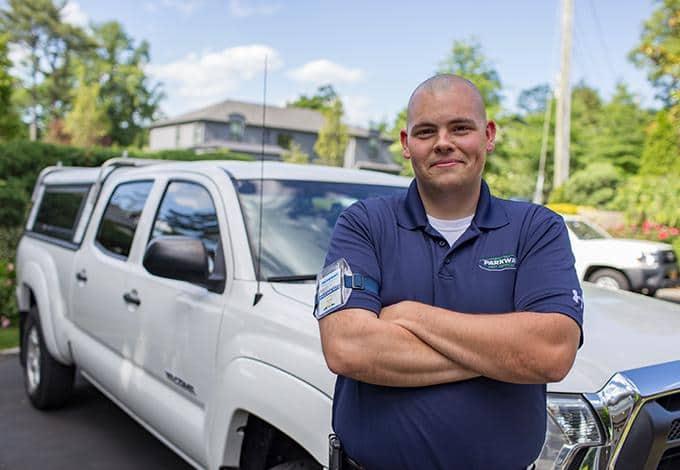 Cockroaches are one of the most common pests in Bedford Hills homes, and they're more than just a nuisance. These pests can cause serious problems for you and your family in multiple ways, including spreading disease, contaminating food, and even triggering asthma attacks. Even if you see only one or two in your home, it could mean an infestation. This is because cockroaches are experts at hiding, and they can reproduce quickly; one female cockroach can lay up to 50 eggs at a time.
The best way to get rid of cockroaches is to call an experienced exterminator. If you see any signs of these pests, contact Parkway Pest Services right away to prevent a cockroach infestation from taking hold.
Cockroaches are attracted to dirty environments, so one of the best ways to prevent them is to keep your home clean. Vacuum regularly, wash dishes promptly, and don't leave food out overnight. In addition to general cleaning, you should also take steps to cockroach-proof your home by sealing cracks and crevices where they could hide and eliminating their water sources. Fix any leaky pipes or fixtures and empty any standing water in your home, including in pet bowls and plant pots.
If you already have a cockroach infestation, don't try to treat it yourself. Cockroaches are difficult to get rid of, and DIY treatments are often ineffective. Contact Parkway Pest Services for professional cockroach control. We've been providing expert cockroach control in Bedford Hills for more than 80 years. Our team will work quickly to eliminate the pests and prevent them from coming back.
No matter what type of pest you're dealing with, Parkway Pest Services can help. We offer a wide range of pest control services to suit your needs, with a level of expertise you can trust. Contact us today to learn more or to schedule a free quote.