Comprehensive Pest Control In Bedford, NY
The town of Bedford is known as one of the nicest places to live in the state of New York. The area itself is pruned to perfection and is home to scenic views and quaint local shops. There are also numerous stables, excellent public schools, and easy access into New York City either by Metro North or car. But even picturesque towns like Bedford deal with their share of pest problems.
At Parkway Pest Solutions, we ensure that every home and business has access to comprehensive pest control in Bedford that works throughout the year. As a local business now in our third generation of family ownership, we always put the needs of our community first. Each of our technicians is licensed and received routine educational training on the latest technology. All of our services also adhere to Integrated Pest Management methods and are approved by a board-certified entomologist. For more information on our services, please call us today.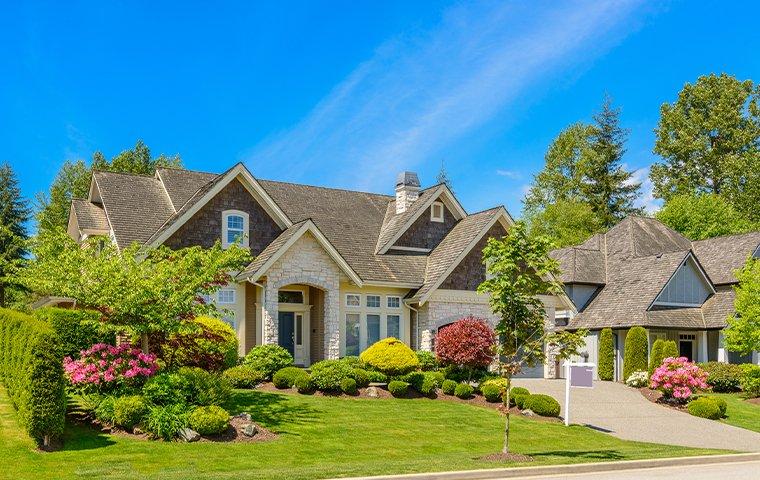 Residential Pest Control In Bedford
As a locally owned family business with more than 80 years of experience, no one will do more to protect your home from pests than Parkway Pest Solutions. We provide year-round home pest control in Bedford that implements reliable Integrated Pest Management methods. This system is the industry's gold standard for care because it's the safest approach and it provides both short and long-term relief. All of the services that we provide use eco-conscious products that are safe for everyone in your home.
To maximize on your coverage and savings, we offer our Pest Guard program. This plan includes four scheduled service visits during the year, interior and exterior applications, and protection from over 30 common pests. If any pests appear between these quarterly visits, we'll re-service your home at no additional cost. We also offer a Pest Guard+ program that has the added benefit of termite control with the Sentricon® system. For more information on residential pest control, call us today.
Commercial Pest Control In Bedford
Pest problems can develop throughout the year on your property, and they have the ability to cause property damage or even threaten the well-being of your employees or customers. Rather than wait for pest infestations to occur, seek preventive pest control in Bedford from Parkway Pest Solutions. Our business has been in operation for the last 80 years and we remain committed to safety to this day. We combine our heritage of expertise with cutting-edge practices and continuous learning in order to deliver the highest quality pest control possible. Each of our technicians holds various certifications and receives ongoing education and training.
All of our commercial pest services are guided by the methodologies of Integrated Pest Management (IPM) in order to quickly alleviate your pest concerns while preventing new ones from developing. Because we have significant experience and follow IPM standards, we customize all of our services to your needs, whether that entails general pest control or something more specific like termite removal or radon testing. For more information on our commercial pest control offerings, call us today.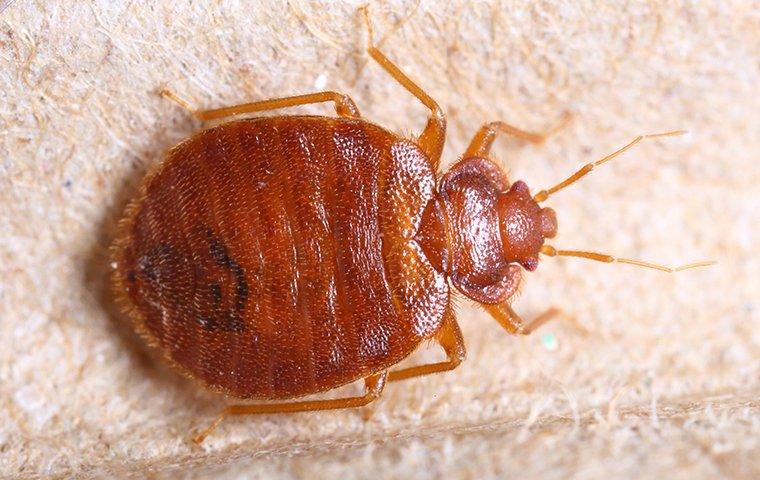 How Can I Tell If I Have Bed Bugs in Bedford?
If you have bed bugs in your Bedford property, you might not always be able to identify the problem. This happens because bed bugs come out only at night and usually live in hard-to-reach areas like inside mattresses. That said, here are some signs that might indicate a bed bug infestation of your own:
Finding bed bugs of any life stage in your property
Getting bites in small clusters
The presence of eggs, eggshells, shed body parts, or fecal matter that looks like pepper grounds
Smelling something strong and mold-like
Blood stains or reddish-colored smears on bed sheets that come from feces or crushed bed bugs
If you suspect that you are dealing with bed bugs, don't ignore the issue. At Parkway Pest Solutions, we deliver targeted bed bug control in Bedford that includes canine inspections, highly effective steam treatments, and monitoring programs throughout the year. For more information on getting rid of your bed bug problem, call us today.
Secret To Keeping Spiders Out Of Your Bedford Home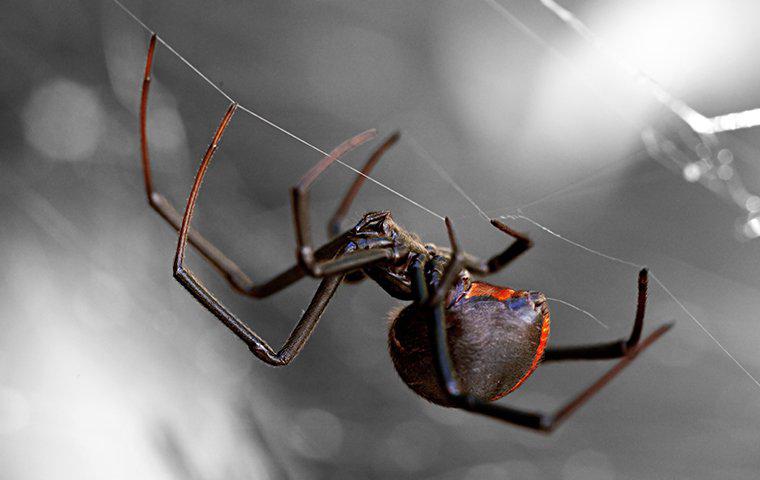 If you've noticed spiders in your home, they're probably appearing because there are other active pests or because of a moisture issue. Keeping spiders away requires a multifaceted approach that only pest control in Bedford can provide. At Parkway Pest Solutions, we deliver quarterly residential pest control that is designed to address spiders and all of the pests that can attract them.
Our services are centered around the methods of Integrated Pest Management, so they will not only eliminate any active spiders you have, but they'll also prevent future issues from arising. We use these visits as an opportunity to inspect your property for a holistic understanding. Our certified technicians will also apply eco-conscious products and make habitat modifications where they're necessary. If any spiders appear between these visits, simply let us know and we'll re-service your home at no additional fee. To learn more about ongoing spider control for your home, call us today.