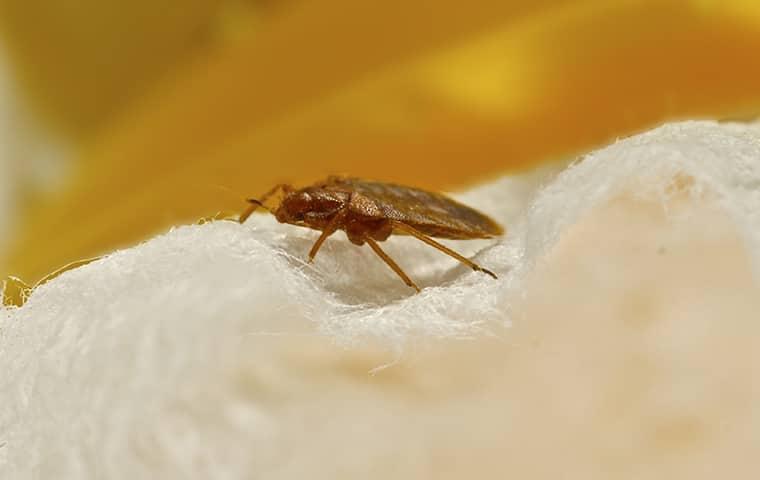 There is nothing worse than waking up with a bumpy rash all over your face and neck, and realizing that you've been bitten by bed bugs. These blood eating insects feed multiple times per night, and the anticoagulant they use to thin your blood can cause a large unsightly rash around those bites. That anticoagulant also makes their feeding go almost unnoticed, even on your face, ears, and neck. Nothing can ruin a vacation faster than bed bugs. And, nothing can send a home into panic faster than an infestation. That is why it is so important to take precautions during your holiday travels.
The primary way bed bugs get into homes is by hitchhiking. A single impregnated bed bug might crawl into a suitcase and lay her eggs, or crawl into the seams and lay dormant. Either way, bugs will be in the bag, waiting to spread to your home. That female can have over 4000 babies in her short lifetime, and those babies will grow to mating age within a month. Whether you bring home eggs, or a single impregnated female, an infestation will only take a few short months to grow to a disturbing size.
The best way to deal with bed bugs is to not get infested. Here are 5 steps that will help you guard your home against these hitchhiking bugs.
Step 1: Check Your Accommodations
Before you decide to stay somewhere, check to make sure they haven't been reported for bed bugs. Bedbugregistry.com is a great resource for reporting, and checking for bed bugs.
Step 2: Inspect Your Room
Before bringing your bags into the room, if possible, do an inspection for bed bugs. Check for brown, seed sized bugs between the bed spreads, inspect for blood stains on the sheets and pillowcases, examine the edges and corners of the mattresses and box springs for black fecal residue, and inspect the upholstered furniture in the room.
Step 3: Take Precautions
During your stay, try to hang clothes, instead of putting them in the drawers. Don't leave dirty clothes on the floor or draped over a chair, but put them in a plastic bag. Keep your luggage in a plastic bag, or up high. And, keep your room clean.
Step 4: Have A Game Plan
If you find bugs during your stay, have a plan. Contact management, and have them move you to another room. Make sure that it is not adjacent, above, or below the room that was infested. If you are not satisfied with their response to your situation, find new accommodations.
Step 5: Make Sure You Don't Bring Them Home
When you get home, always check the seams of your luggage and bags. Wash and dry all your clothes on the hottest temperature. And, be sure to wash the clothes you're wearing.
It is never fun to get a bed bug infestation. Use these steps to stay safe during your trip, and to keep bed bugs from hitchhiking home with you. Bed bugs are everywhere, but they don't have to be in your house.