Bed bugs are a pest that never seem to completely leave the media newsreel. Just recently, we saw an article about bed bugs catching a ride on a commuter train in Berkeley, CA. Bed bugs can be anywhere that people are. In fact, that's how bed bugs are introduced into public areas by catching a ride on the backs or in the bags of unsuspecting travelers. If you've followed any of the news articles about bed bugs, you probably think you know quite a bit about these biters... probably more than you ever really wanted to know! But the pros at Parkway know that the best way to avoid an infestation of bed bugs is having knowledge about these pests as well as being able to recognize the signs of bed bugs in New York.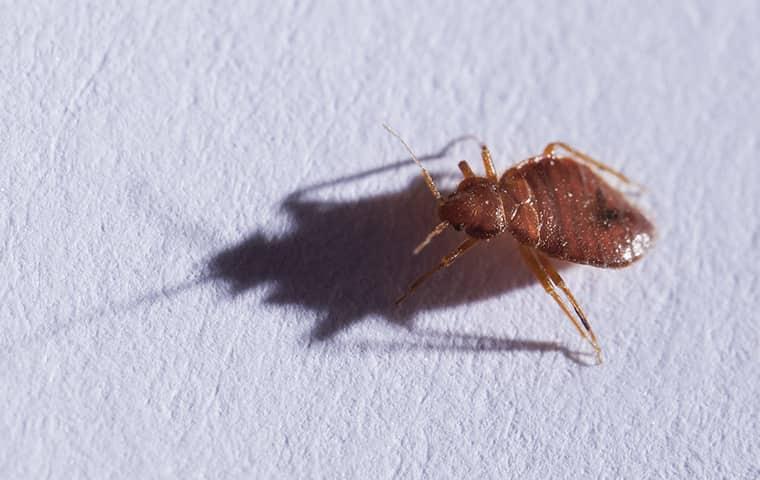 Facts About Bed Bugs That You Might Not Know
Here are some surprising things you probably didn't know about bed bugs!
Although bed bugs aren't really considered a 'seasonal' pest, prime bed bug time appears to be during the summer months. Many pest control operators think this has to do with increased travel during the summer, which means that bed bugs get the chance to move around more as they hitchhike on the backs (and in the bags) of summer travelers.

Bed bugs aren't considered a problem related to uncleanliness. These pests can be found in the nicest hotels or the worst hotels. But even though they don't discriminate, clutter contributes to bed bug problems, especially when it comes to treatment. Bed bugs will hide in highly cluttered areas, which can make it very challenging to get rid of all the pests within an infested area.

Bed bugs are capable of surviving several months without a blood meal. Some experts say that they can live up to a year without a meal, while others have said there is proof they can live up to 18 months without feeding.

Unlike a mosquito that bites you, draws blood quickly, and then flies away, a bed bug will draw blood for about five minutes before they climb off you to go digest their meal.

Bed bugs are hearty insects; they can withstand a wide range of temperatures, ranging from nearly freezing to 122°F.
How To Get Rid Of Bed Bugs
At Parkway, we know lots more interesting facts about these pests, but most importantly, we know how to get rid of bed bugs! Our bed bug treatment methods include mattress and box spring encasements, conventional treatments, steam treatments as well as year-round bed bug control plans and monitoring programs. We also have trained K-9 bed bug inspecting teams that can alert us to a bed bug infestation quickly and without a lot of disruption.
If you suspect that you have bed bugs in your home or your business, contact the experienced bed bug control professionals at Parkway. We offer treatment that is suited to your home and your infestation and we'll get rid of bed bugs for you fast. Get in touch with us for more information on the bed bug treatment options available at Parkway Pest Services.