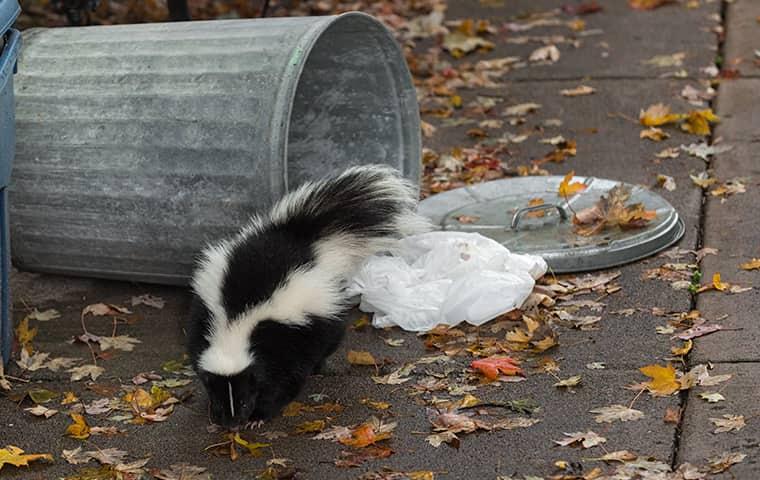 Have you ever had a raccoon making a meal out of your trash can or been bothered by other types of nuisance wildlife around your home or business? If yes, then you know just how troublesome these pests can be. Raccoons, squirrels, skunks, and pest birds are just a few of the common offenders on Long Island and throughout NYC. Unfortunately in addition to leaving behind a mess, each of these pests is capable of causing damage to your property as well as spreading potentially harmful pathogens and may find your property the ideal place to stop by frequently. If you are one of the many New Yorkers being harassed by wild animals or simply want to learn more to prevent such problems, please keep reading.
Homes and businesses most prone to wildlife infestations are those who are unintentionally allowing the pests to invade their property. Food sources such as trash and even water from a fountain or pond could be to blame for your wildlife problems. Due to the risk of biting, diseases, and general uncleanliness it is important that both home and business owners learn how to prevent wildlife from infesting their property.
Make sure that your home or business facility is protected from wildlife getting inside. Keep all doors and windows closed unless they have a secured screen.

Inspect the exterior for any cracks or holes that could be a route for pests getting inside. Once inside they are likely to contaminate and cause damage to attics, basements or other desolate spaces.

Be sure to store trash in bins that have tight closing lids and that can be secured. Trash is a great food source that will keep wildlife coming back. Also remove other food sources including bird feeders and pet food that is kept outside.

Avoid heavy landscaping that could provide a food source to pests such as birds.

Also avoid water features such as fountains which can become a great place for wildlife pests to hang out.
So by eliminating the things that wildlife are after (food, water, and shelter) you stand a better chance at keeping your property clear of these types of pests. If these prevention tips have come to late or are simply not enough and you do have a wildlife problem, contact a wildlife control company for help in protecting your property.