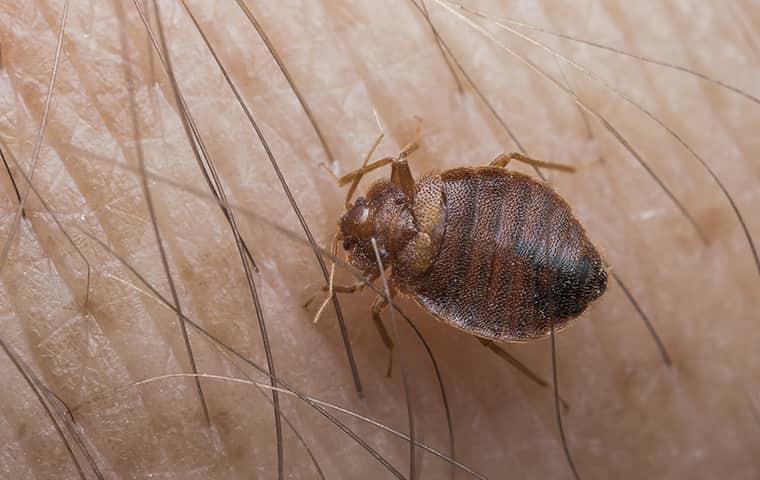 Bed bugs in NYC are everywhere; they are not limited to homes, hotels, apartments and retail stores. These pests have made their way into government buildings as well and folks working for the NY Department of Financial Services can tell you that even their workplace seems to be buzzing with these insects.
Bed bugs can be brought into a place of work in many different ways. In a recent merge, the insurance and banking divisions of the NYDFS were brought together into the State Street location, which was thought to be the possible cause of the bed bug problem, but apparently the complex had reports of a bed bug problem before the merge. Other possible causes of the bed bug problem could stem from employees that have these bugs at home who unknowingly bring them into work with them, or these pests can also hitchhike on furniture, desks, filing cabinets and other items brought into the facility.
At the NY Department of Financial Services, it is unknown how these pests were brought into the facility, but with two documented cases of bed bugs, DFS spokesman Matt Anderson has said that extensive steps to fumigate the building have been taken to kill bed bugs that are present. With over 1,000 employees spread out over 9 floors of the building, getting rid of these pests is an important task, because once they spread into such a large building with that many employees, it will be a challenge to control a bed bug infestation that has spread into the walls.
At Parkway, our K9 bed bug inspections can quickly and effectively locate bed bug problems in large buildings, including hotels and commercial lodgings, apartment buildings, schools, hospitals, residential dwellings, retail stores and even government buildings. Through the use of their keen sense of smell, bed bug detecting dogs can locate all live bed bugs, from egg to adult, that are hiding inside the structure. If bed bugs are found, a bed bug treatment will be formulated to suit the environment in which these pests were found to eradicate these pests quickly and without excess use of pest control materials. Our trained technicians know how to get rid of bed bugs and can eliminate these problem pests from any size facility, no matter how many bed bugs are hiding.
If you are looking for bed bug control services in Westchester County, Long Island or the Five Boroughs, look no further than Parkway Pest Services. Through detailed and thorough inspections and targeted and appropriate treatments, we can get rid of bed bugs in any size facility, causing you very little downtime, saving your reputation and keeping employees and customers happy. In NY, don't let that pesky bed bug bite; contact Parkway at the first sign of bed bugs to eliminate the problem before it has the chance to spread.