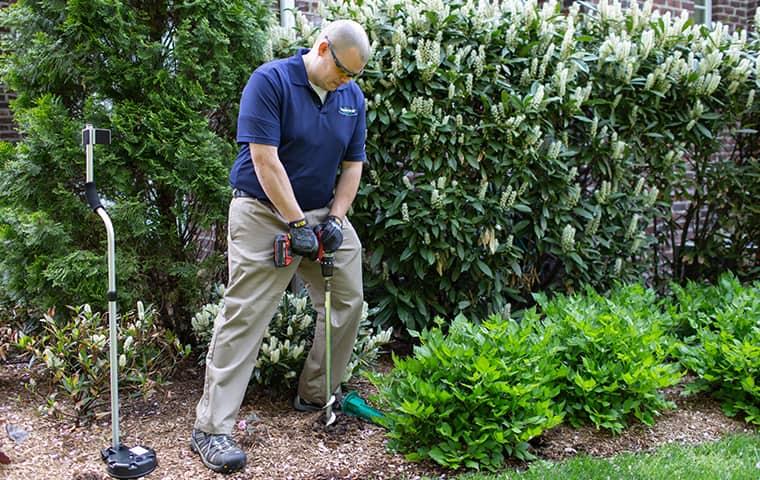 If you are a real estate agent, you know that most banks and lenders require home termite inspections before they approve a loan. Most buyers that have little to no experience with buying a home don't know this, so it is often the responsibility of the real estate agent to alert the new home buyer to this requirement so as to not delay proceedings at the close of a sale.
A termite inspection is when a termite control professional visits the property to search for signs of termite damage and to look for actual termites. If the home is free from termites and termite damage, a report is generated to let the lender know that termites are not a current concern for the location. If termites and their damage are detected, the report will state that as well. If damage is detected, a responsible termite control professional can provide the appropriate services to eliminate the pests and prevent them from returning.
NY termite inspections are not just another hoop to jump through to get financing, although it may seem that way. These inspections can be valuable for both the lender and the home buyer. If the home buyer finds out the property is riddled with termite damage and there is an enormous termite colony living on the property, this can be valuable information for the buyer. Conversely, will a lender want to loan money to a home buyer who is buying a place that is going to require thousands of dollars in repairs to keep it from falling to the ground? This report can be beneficial for both the home buyer and the lender, but it must be performed by a professional that has experience with termite identification. Some termite damage may appear as simple water or weather damage, but a termite control professional will be able to tell the difference between termite damage and simple weather damaged wood.
If you are buying a home, or you are a real estate agent and you represent buyers in New York, it is helpful to know who to call when a termite inspection is required. The professionals at Parkway would like to be your termite inspection professionals. We've been providing termite inspections in Long Island, the Five Boroughs, Westchester and Connecticut for many years. We know exactly what paperwork is required to prove to your bank that your property is termite-free. We will complete the NPMA-33 form if necessary and we can handle any reporting needed for FHA/VA. Give us a call today or click here to order your home termite inspection and we'll send someone to your property as soon as we can to perform a professional termite inspection. If you have time constraints and your closing is coming up soon, just let us know and we'll work within your schedule!
For more information on termite control and termite inspections from the NY pest control professionals at Parkway, please contact us today.