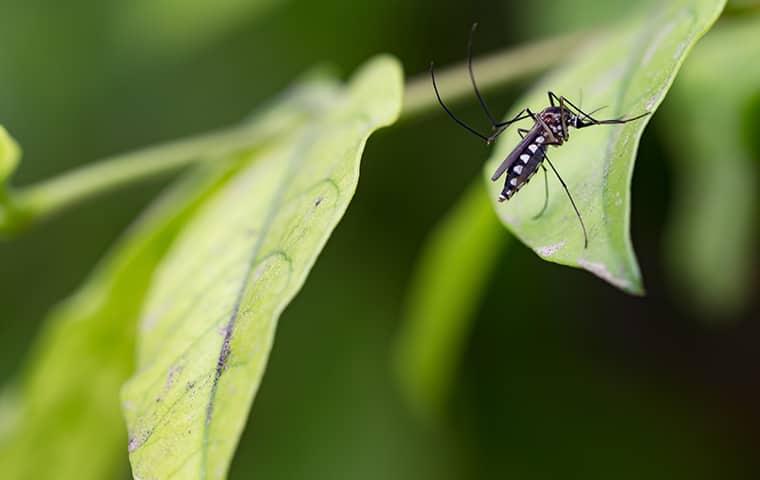 It's that time of year- when you run screaming into your house out of frustration because of the swarm of mosquitoes attacking you on your own front lawn. It doesn't have to be this way though! People joke about the 5th season of the year being Mosquito Season, but at Parkway Pest Services we have a few tips for you to help ease the mosquito population on your property. Our mosquito prevention tips are relatively easy, as long as you don't mind some light yard work. Some tips from our pest control experts include:
Eliminate anything on your property that can collect rainwater. This includes buckets, children's toys, bird feeders, plant pots, children's swimming pools and old tires. Because mosquitoes can lay up to 250 eggs at a time in standing water, these areas attract mosquitoes. It takes between 15 and 20 days for the eggs to hatch, so emptying these things of standing water at least once a week should help eliminate mosquito breeding zones.
Check gutter systems and drainage ditches to make sure they aren't clogged with leaves and other organic debris, creating areas of standing water.
Fill in holes in the ground or hollow stumps that may be collecting rainwater. You can also have old tree stumps removed, but this would still create a hole in the ground that may collect additional water.
Clean and chlorinate swimming pools regularly. Check to make sure water isn't collecting in swimming pool covers.
Following all of these tips should help limit the number of mosquitoes you encounter on your property this year. Unfortunately, your neighbors may not know about these mosquito reduction techniques and the mosquitoes they are breeding on their property may decide to come visit you. So share these tips with friends and family to keep our properties mosquito-free this summer! You can remind them that mosquitoes are vectors for serious diseases, including West Nile virus malaria, so mosquito prevention techniques are important for the health of us all.
If you're looking for effective pest control in Nassau county, Westchester county, Fairfield county CT or elsewhere in our service area, please contact the exterminators at Parkway Pest Services. We offer home pest control and wildlife removal services that will take care of your pest problems quickly and affordably. Contact Parkway today for more information on the services we offer!