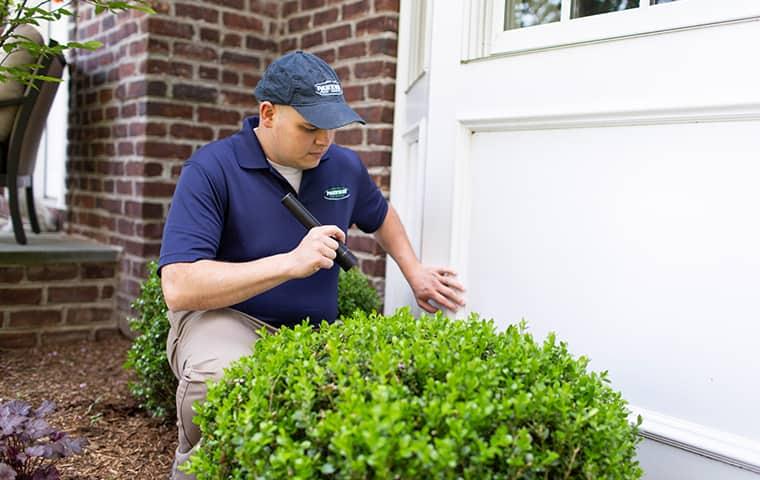 Have you ever made a New Year's resolution you couldn't keep? You're not alone. Every year gym memberships skyrocket, but the vast majority of these new memberships are never used. Not even once. In fact, gyms count on it. In 2014, a report was done on one fitness company that had the capacity to allow 300 people to work out at the same time, but had over 6,000 total members. That is a lot of people paying for a resolution they could not keep! But, we have a New Year's resolution we know you can keep. How do we know? Because you're not the one who has to keep it!
If you decide that 2017 is the year you want to start living without bugs and rodents in your home, we can help you make that one happen. We'll be the ones doing all the work. We'll be the ones:
Inspecting your exterior for signs of pest activity.

Climbing ladders and removing wasp nests.

Examining everything from the basement walls to your roofline.

Mixing and applying the appropriate EPA-approved pest products to vulnerable areas.

Crawling under your home and getting into all of the dirty places.

Checking your garage, your shed, and outbuildings.

Setting traps and monitoring those traps.

Installing appropriate exclusions to prevent pests from getting in.

And so much more.
Getting rid of pests, and sealing them out of your home, is a lot of work. But it is a lot of work you don't have to do. When you sign up for a "membership" with us, you're going to get something for your money. Our team of educated professionals will combine their knowledge and experience with a whole lot of elbow grease to make sure your home, family, and pets, have the protection they need.
Make 2017 the year you improve the health of everyone in your home. Make it the year you have fewer bites and stings. Make 2017 the year you stop putting up with cockroaches crawling around in your kitchen, mice chewing holes in your cereal boxes, moths and beetles laying eggs in your pantry products, spiders making webs in the upper corners of every room, termites chewing on your equity, ticks making your pets and your children sick, and creeping, crawling, bugs staining your curtains. This is one New Year's resolution you can keep with a year-round pest control program from Parkway Pest Services.
Happy New Year from Parkway Pest Services! We hope to hear from you soon!