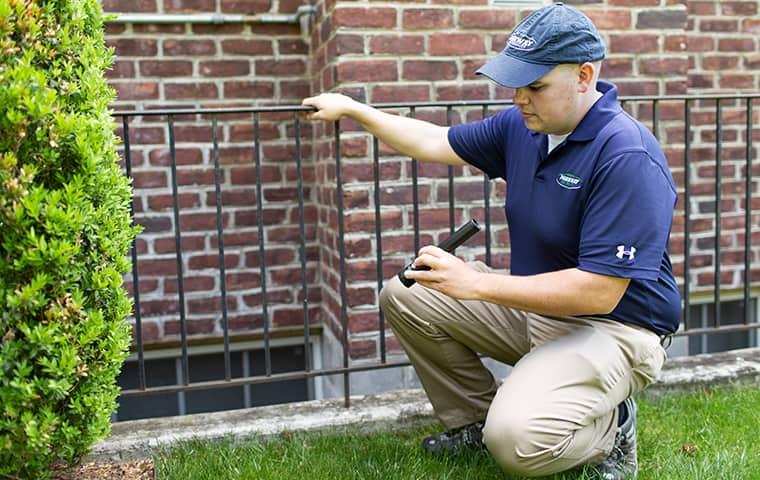 Are you in the market to purchase a home? This is an exciting time. You are searching for the perfect place to raise your children, and a base to explore your dreams and career goals. It is where you will relax after a long day, and share times with friends and family. It is where you'll spend most of your life, when you're not working. For many, buying a home is the single most important decision they will make--next to marriage. The last thing you want, is to buy someone else's mistakes, and then live in them.
When you go to purchase your new home, you will be sure to have a traditional home inspector examine your potential purchase, right? It is common practice, after all. But a home inspector doesn't have the expertise to detect termite infestations. In many cases, termites are hidden within the walls, and leave very few traces. Since this is a major investment, be sure to hire a licensed termite inspector, or traditional home inspector that is licensed to do termite inspections, to insure that you don't purchase a termite infested money trap.
A termite inspector will provide you with reports that will outline existing structural damage, as well as trouble zones that are susceptible to infestation. These reports can help you make a wise assessment of what you are getting into, and give you negotiating power with the current homeowner.
If trouble spots are found, a pest professional can assist you in determining what measures are needed to termite-proof your investment. The costs of this treatment would be the responsibility of the current homeowner, prior to the sale. If you decide to forgo getting a Certified Termite Inspection, you will find yourself liable for those repair costs, even if the termites were in the house at the time of purchase. Make sure you check the credentials of anyone inspecting your home, and make 100% sure they have the authority to do a Certified Termite Inspection as required by law.
Buying a home is not the time to cut corners. One mistake could mean years of misery, or thousands of dollars lost. Don't take that chance.