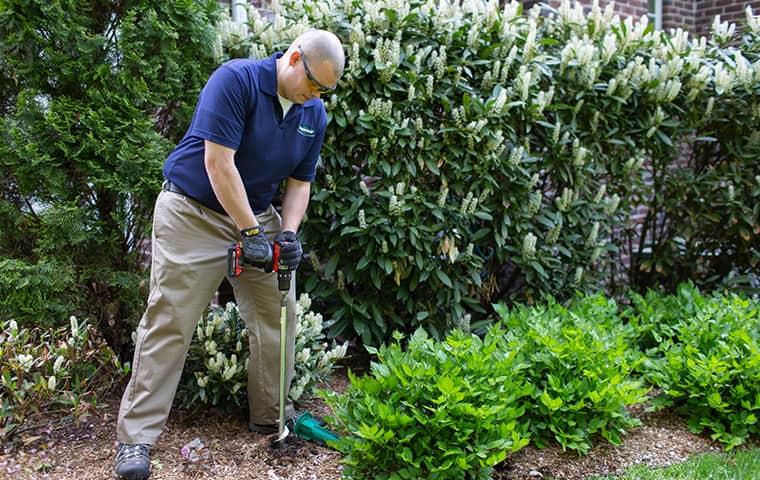 Looking for 24/7 protection from termites in Long Island and throughout the New York metro? At Parkway Pest Services we are proud to offer homes and businesses effective and eco-friendly termite control utilizing the very same system that is currently keeping the Statue of Liberty, White House, Ellis Island and many other historical monuments safe from the damage and destruction of these wood destroying pests. Termites continue to be the most damaging structural pest in America, which means you have every right to be concerned for your property.
They may only be 1/8 to 1/4 of an inch long but termites are very social which means their colonies can grow to thousands, even millions of termites. So while one worker is not capable of major damage by itself, when thousands of worker friends also are feasting on the same structure it can spell major trouble. And what's worse is that most termite infestations go unnoticed until it is too late and the structural damage is extensive. This is because termites work from the inside out, all day and all night, silently chewing away at the wood in your home.
If you have termites now or if you just want to be sure that you are protected from termites, please be sure to contact the NY pest control professionals at Parkway Pest Services. Our termite exterminators are trained in the most up-to-date, effective methods in termite control and we are Authorized Operators of the Sentricon® Termite Colony Elimination System; the green solution to termite control. The Sentricon® System uses strategically designed baiting stations that are placed around the property in order to kill termites that are there now and prevent any future termite colonies from forming.
Not only is this baiting system highly effective in getting rid of termites in New York homes and businesses but it is also the most eco-friendly approach to termite control. There is no digging, drilling or mass chemicals sprayed, only a tiny amount of bait is used in each station. The termites will take the bait, carry it back to the colony and before you know it, the colony will be eliminated!
Since termites work 24/7/365, it is important that your termite control does as well! To learn more about the Sentricon® Colony Elimination System and how you can stop or prevent the destruction of termites, give our Long Island exterminators a call today! In addition to termite control services in Long Island, at Parkway Pest Services we also provide termite control and other pest solutions in Nassau County, Westchester County and throughout our service area.