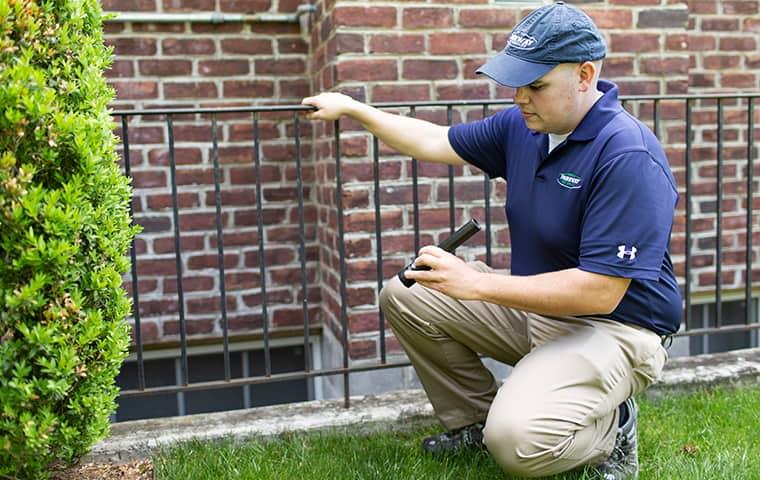 Controlling pests in and around your home is important; pests can introduce diseases, damage your personal belongings, and cause severe structural issues within your home. How you choose to prevent these pests is just as important. There are traditional pest control options that are very safe and effective, and then there are green pest control options for those home and business owners that are looking to make as small of an environmental footprint as possible.
The main principles of any pest control program, but especially a green pest control program, is prevention and exclusion. Here at Parkway Pest Services, and for other pest control companies with a green program, an Integrated Pest Management approach is key. The main benefit of this approach is that if pests can be stopped before they invade your property and get into your home the need for chemical control and other treatments are reduced or even eliminated.
Fixing the areas around your home and business that are attracting pests and allowing them inside will go a long way to reduce the need for pest control treatments. Fixing the following things around your home will greatly reduce your chance of a pest invasion.
cracks in the foundation

gaps around windows and doors

open or torn screens

trimming landscaping away from the exterior of your building

storing trash properly
Most green pest control programs are in place to protect your family and home from a variety of pests while maintaining a healthy relationship with the environment. First, there's an inspection and monitoring of your home to suggest changes that need to be made. Chemical control along with other non invasive treatments are used only when we find physical evidence of pest activity. Trained technicians will use only use green certified products giving you the peace of mind that both you and your family are safe and that your pest problem has been eliminated.
Another way that the team at Parkway provides green pest control to our customers is through the termite control program. At Parkway we use the Sentricon® Termite Colony Elimination System to rid your property of termites. With this system, once termite activity is confirmed, bait stations are placed around the structure of your home or business. Foraging termites will carry the bait from the stations back to the nesting area eliminating the entire colony. Once the initial infestation is eliminated the stations are left on your property and routinely monitored for termite activity. This system is very eco-friendly and extremely effective at getting rid of damaging termites from your home and property.
For more information about the benefits of green pest control or for information about any other effective pest control services, contact us today! Whichever type of pest control service you choose, you can be confident that your pest problem will be eliminated and keep you and your family safe!