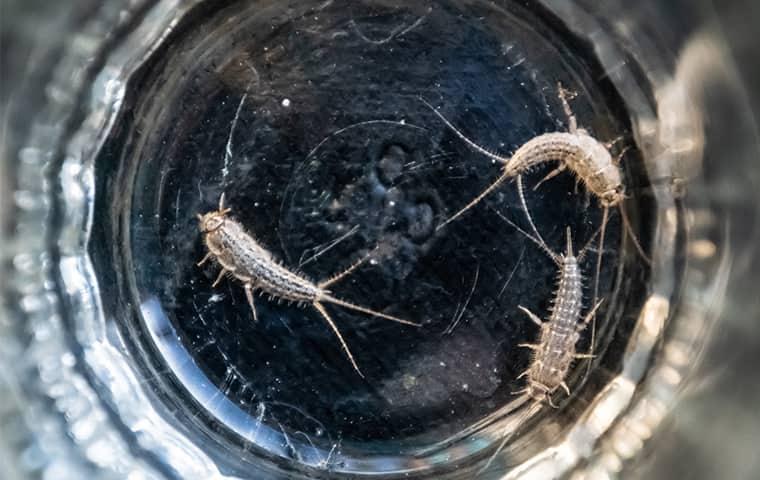 Do you have an infestation of fish-like insects? From the top down, do those invading insects look like they have a roundish head that is bigger than their tail? Do they have silvery skin that looks a little bit like fish skin? If so, you may have silverfish. And, if you have silverfish, there are some things you should know.
Silverfish Can Damage Your Belongings
There are many things these insects nibble on that we would consider valuable. If you have photos stored in a desk, they may get defaced--quite literally. If you have important documents in a file cabinet, important information may no longer be readable. If you have clothing you consider to be keepsakes, like a wedding dress handed down through the generations, silverfish may cause damage that is unfixable. These insects chew on items that have starches. These can be everything from wallpaper, to pantry foods, to book bindings.
Silverfish Are Usually A Warning Sign
Like having insects in your home that like to chew on your keepsakes isn't bad enough, silverfish are warning sign that you might have other bugs to worry about. Silverfish are considered moisture pests. That means they prefer to be in locations that are moist. For this reason, the appearance of these little silver insects often means that a home has water damage. When gutters are broken or obstructed, they can let the water run down the side of a home and allow rot to occur. Bugs and wildlife take advantage of rotten wood and chew holes. When they do, they create entry points for bugs like the silverfish to get into a home.
Best Tips For Silverfish Prevention
Since these are moisture pests, adding fans and dehumidifiers inside moist or humid areas of your home can drive these insects out.

To prevent more silverfish from getting in, do a detailed inspection of your exterior walls and seal any gaps, cracks, or holes you find.

Get rid of any leaf litter or damp wood debris that is near your foundation walls.

Address any areas around your home that get excessive shade and allow rainwater to stay in the soil for long periods.
Professional Help
When you see silverfish in your home, you really should hire someone to look at your problem. You can hire a handyman to do a detailed examination of your home, but a handyman is not educated in recognizing the signs of pest pressures. If you hire a pest professional, you'll get actionable data about areas of moisture damage that should be addressed, as well as pest control options to address silverfish and other pests that are getting in.
If you're in our New York service area, we have an educated and certified team of professionals here at Parkway Pest Services that is experienced in the removal and exclusion of moisture pests. We'd be happy to help you figure out what's going on. For more information, or to set up service, you can reach out to us, and we'll get someone over to you right away.