Residents of New York are no strangers to the hustle and bustle of life in one of America's most recognizable states. However, while you may recognize the normal rise and fall of the tourists or people visiting throughout the year, many New York residents forget to watch for the signs of one of our state's most destructive visitors—termites. Now that our brutally cold winter is finally nearing its end, termites will be taking advantage of the warmer weather to spread and invade our homes.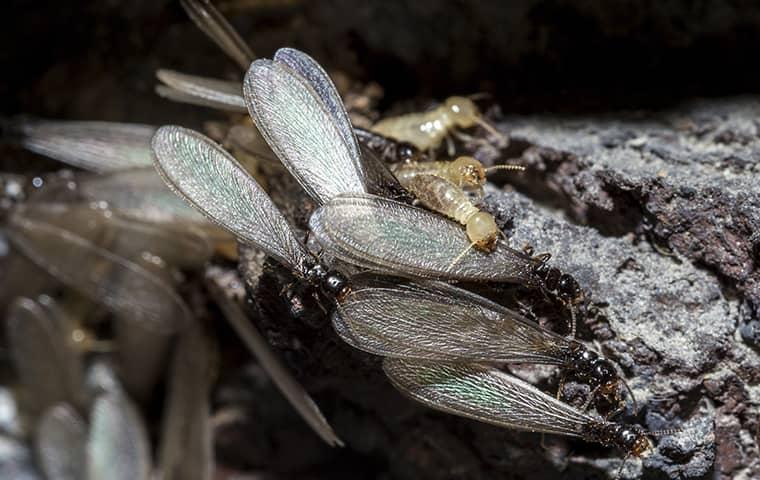 Termites are social insects that live in large colonies, much like ants. As spring arrives, mature termite colonies will begin to produce new reproductive members of their colony. Reproductive termites are about ½ an inch long and have two sets of wings that are equal in length. These termites break off from their original colony in order to find a new location to live. They mate, shed their wings, and start a new colony of their own. Unfortunately, termite swarmers (as they are commonly called) are known to invade homes in fairly close vicinity to their old colony, meaning that it is entirely possible to have two, three, or even more termite colonies living in different areas of your home at any given time—without you even noticing!

Seeing swarming termites in your yard or on the exterior walls of your home could be a strong indicator of a termite issue existing either in your home or on your property. Swarmers are most common in spring and early summer, and will usually shed their wings fairly quickly after they have found a suitable location to infest. Your home could be at risk of a termite infestation if you are seeing swarmers on your property, or even in a nearby area.

If you do not have termite protection already, what are you waiting for? Termites can do an extensive amount of damage without you realizing they are even there, and when swarmers are on or around your property, the only way to ensure that your home stays completely protected is by contacting a pest control provider for professional termite control and treatment. Parkway Pest Services has just what you need to keep your home protected from the damage termites bring to homes. With the use of our effective and eco-friendly treatment options, you can rest assured, knowing your home is in the hands of our trusted pest professionals. Contact Parkway Pest Services today if you'd like to learn how our use of the Sentricon® System with Always Active™ can help keep your property protected all year long.