The Trusted Name In Total Pest Solutions
Here on Centre Island, we love our small but mighty town. We're proud of our history and our close-knit community. And, of course, we love our beautiful beaches and parks. But what we don't love are pests. We deal with our fair share of pests here in Centre Island, from bed bugs and cockroaches to mice and rats.
That's where Parkway Pest Services comes in. We're a reliable pest control company that has been servicing Centre Island since 1932. We built our name on providing effective, long-lasting Nassau County pest control for homes and businesses. We know how to deal with all sorts of pests, and we're always up for a challenge.
So, if you're dealing with Center Island pests, call us. We'll be happy to help you get rid of them for good.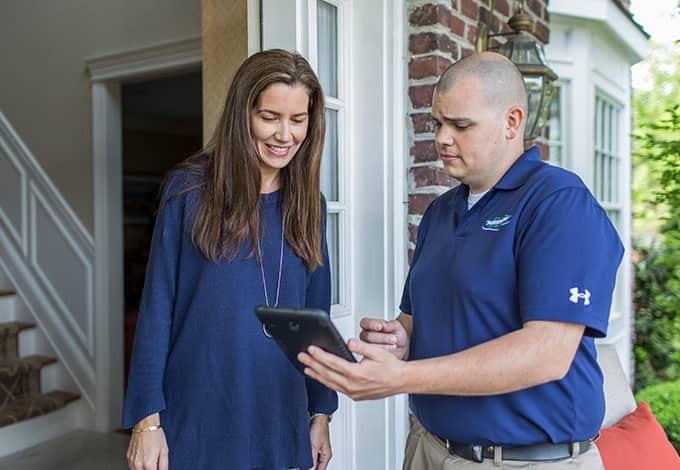 Residential Pest Control In Centre Island
When pests invade your home, it can be a nightmare. You don't want them crawling around your home, and you definitely don't want them getting into your food. If you're dealing with a pest problem in your Centre Island home, Parkway Pest Services can help.
We offer residential pest control services on Centre Island designed to get rid of your pests for good. We're a family-owned and operated business, so we know how important it is to keep your home pest-free. We'll work with you to create a custom pest control plan that fits your needs and budget.
We offer a wide range of services, from bed bug extermination to rodent control. No matter what kind of pests you're dealing with, we have a solution to get rid of them. We focus on solving pest issues at the source, so you can rest assured that the pests will be gone for good.
Contact us today for a free quote on our residential pest control services. We look forward to helping you keep your home pest-free.
Commercial Pest Control In Centre Island
Pests are not only a nuisance but can also pose a serious health risk when they come into your business. If you have a pest problem in your Centre Island business, it's crucial to deal with it quickly and efficiently.
That's where Parkway Pest Services comes in. We're a leading commercial pest control company serving Centre Island businesses of all types and sizes. No matter what kind of pests you're dealing with, we have the experience and expertise to get rid of them quickly and effectively. Our treatments utilize Integrated Pest Management (IPM), which relies on a combination of techniques for superior results.
We also understand the importance of record-keeping and reporting when it comes to commercial pest control. That's why we offer our clients detailed documentation of our work and regular progress reports.
If you're looking for reliable, professional commercial pest control services on Centre Island, contact Parkway Pest Services today. We'll be happy to provide you with a free quote.
Are Bed Bugs On Centre Island Dangerous?
When you think of bed bugs, you might think of a run-down hotel or a dirty apartment building. But the truth is, bed bugs can infest any property, no matter how clean it is. And on Centre Island, bed bugs have been on the rise in recent years.
Bed bugs are parasites that feed on human blood. They're usually active at night and often found in beds, which is how they got their name. While they don't carry dangerous diseases, they can cause several health problems, including insomnia, skin rashes, and even allergies.
What's more, these pests are challenging to eliminate once they've infested an area. That's why calling a professional Centre Island bed bug control company like Parkway Pest Services is important if you think you may have a bed bug problem.
We specialize in bed bug extermination and can quickly get rid of these pests before they cause any serious health problems. We offer conventional treatments as well as steam treatments, which are effective against even the most resistant bed bug strains. We also offer year-round control plans for ultimate protection from these pests.
Don't let bed bugs ruin your good night's sleep. Call Parkway Pest Services today.
Centre Island Exterminators Offer Termite Detection Tips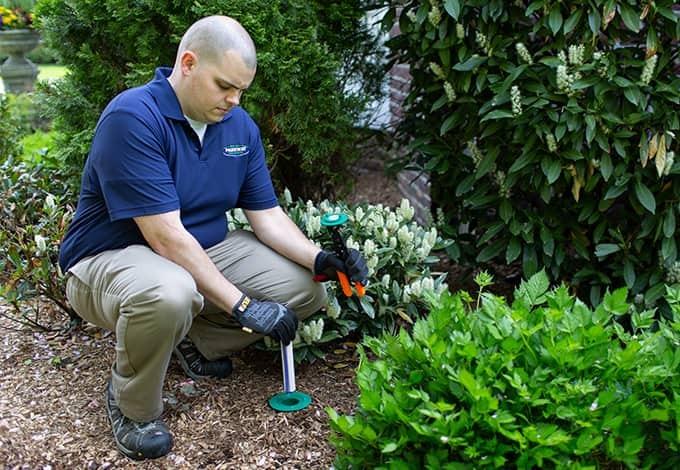 Termites are one of the most destructive pests out there, and they can cause serious damage to your Centre Island home or business if they're not dealt with quickly. Unfortunately, these pests are experts at hiding, which makes them difficult to detect.
Here are a few tips from our expert Centre Island exterminators on how to spot termites:
Check for swarmers. These are winged termites that are looking for a new place to start a colony. If you see swarmers, it's a sign that there's an active termite problem on your property.

Look for mud tubes. Termites build these tubes out of mud and use them to travel from their nest to your property. If you see mud tubes on the exterior of your home or business, it's a sure sign of termites.

Inspect the wood for damage. Termites eat wood, so if you see any damage to the wood in your home, termites likely are to blame.
If you suspect that you have a termite problem, call Parkway Pest Services right away. We have over 100 years of combined experience dealing with these destructive pests, and we can quickly get rid of them before they cause any serious damage. We offer baiting and liquid treatments, and we can tailor our approach to your specific needs.
When it comes to termite removal on Centre Island, Parkway Pest Services is the name you can trust. Contact us today to receive a free quote for our services.