Pest Control In Chappaqua, NY
Chappaqua, a charming suburban community in Westchester County, is a great place to spend time in, whether you're a tourist or a full-time resident. Lush greenery surrounds you most anywhere you go, and the area boasts plenty of parks and nature trails whenever you need to leave the house.
Its close-knit community also makes the area welcoming and supportive, with plenty of fun and family-friendly events. And being close to New York City, you can get to the bustling city anytime the mood strikes.
But while residents enjoy the low crime rate and high quality of life, one of the dangers they face is the increased likelihood of pest infestations throughout the year. If unwanted guests have settled on your residential or commercial property, Parkway Pest Services can help with result-driven pest control in Chappaqua, NY.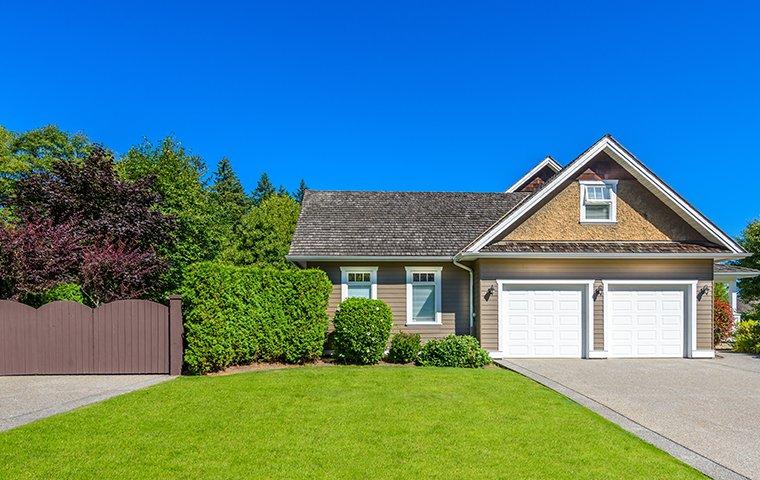 Residential Pest Control In Chappaqua
You would be hard-pressed to find a Chappaqua homeowner who doesn't need residential pest control at some point. The area is susceptible to pests like rodents, insects, and termites that can infest your home, cause significant damage, and spread dangerous diseases.
Our effective pest control measures, such as regular inspections, preventive treatments, and targeted extermination, are the go-to choice to eliminate existing infestations and prevent future ones.
If you are ready to safeguard your home, protect your health and that of your loved ones, and maintain the value of your property, call Parkway Pest Services today to learn how our time-tested strategies can help.
Commercial Pest Control In Chappaqua
You can more easily maintain a clean and hygienic working environment with the proper commercial pest control strategies. It is essential because pests can be highly detrimental, causing property damage, contaminating your inventory, and even leading to potential health hazards for your employees and customers.
All industries are susceptible to pest infestations, from restaurants and retail stores to offices and warehouses. Still, something as simple as proactive measures like routine inspections and preventive treatments can help tremendously. And prompt extermination when needed will further minimize the risk of infestations, protecting your reputation and daily operations.
Keeping these invasive and unwanted guests away from your property is the best way to maintain compliance with health and safety regulations, have peace of mind, and preserve a positive image among customers and employees. Call us today to get started with an inspection.
Why Every Chappaqua Home Needs Professional Termite Protection
Any home can benefit from professional termite protection simply because these destructive insects can cause a lot of damage that will be costly to repair. Without proper protection, termites can compromise the integrity of your home and make it unsafe to inhabit.
Professional strategies are beneficial for many reasons, including the following:
You get thorough inspections: Our trained experts can identify early signs of termite activity, allowing swift intervention before significant damage occurs.

It is a long-term strategy: We go beyond one-time treatments to ensure your home is safe year-round.

You get peace of mind: Knowing that your property is safe from these destructive pests can be what you need to relax fully. Prevention protection will also help maintain your home's value, prevent costly repairs in the future, and is a proactive and cost-effective approach.

Termite activity is widespread in the region: Our wooded areas and proximity to water sources create an ideal habitat for termites. Preventive measures are a great way to safeguard your home against potential infestations.
Our professional termite control plans provide early detection, effective treatment, and ongoing prevention, protecting your property from the devastating effects of termite damage. Call us today to get started.
Don't Let Bed Bugs In Chappaqua Keep You Up At Night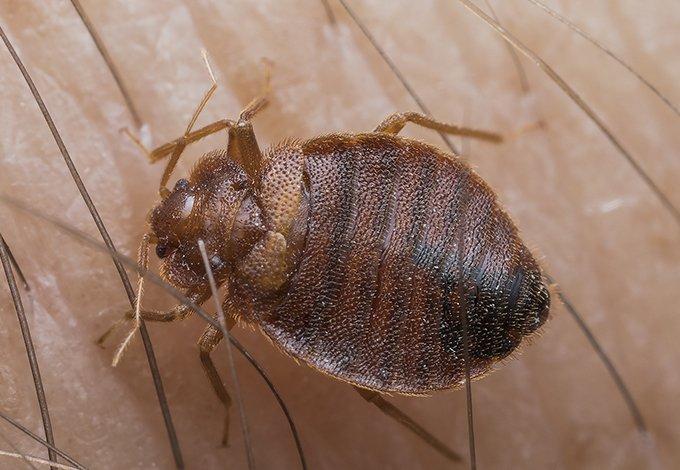 Preventing bed bugs from causing sleepless nights can be done through proactive measures year-round and treatments when necessary.
Here are some critical steps to keep bed bugs at bay:
Regular inspections: Routine checks of all the areas where bed bugs tend to hide, like mattresses and upholstered furniture, can help catch an infestation early on. Look for live bugs, shed skins, or dark spots on the bedding.
Bed bug-proof encasements: These coverings can help create a barrier, preventing these biting pests from infesting or, at the least, escaping.
Cleanliness and decluttering: A clean and clutter-free home is essential to any pest control strategy. Regularly vacuum carpets and rugs, and dispose of clutter that can provide hiding spots.
Safety measures when traveling: Always inspect your hotel rooms for signs of bed bugs, keep luggage elevated and away from beds and furniture, and promptly wash and dry clothes on high heat to eliminate any potential hitchhikers.
Avoid secondhand items: Be cautious when acquiring used furniture or clothing; always inspect them thoroughly before bringing them into your home.
Working with a professional pest control service experienced in bed bug eradication is often necessary to eliminate these pests. They have grown resistant to most over-the-counter treatments and can multiply quickly. If you suspect an inspection, call us to get started with top-rated bed bug pest control in Chappaqua.
Parkway Pest Services is the go-to option in Chappaqua for effective pest control strategies. Call us today to learn more about our services.