Exterminators In Cortlandt, NY
In the northwestern corner of Westchester County, New York you will find the town of Cortlandt. This town is composed of both villages and hamlets and offers its residents with the choice of many great neighborhoods to live; simply put Cortlandt is a great place to raise a family, work, and play. To keep Cortlandt properties and its residents protected from the insects and rodents that also live in this New York town, partner with the local pest control experts at Parkway Pest Services.
Since 1932, Parkway has been committed to providing comprehensive, modern, eco-friendly, pest control services to rid properties of pests and to keep people protected from their potential dangers and damages. Get in touch with us today to find out how we can work together to get pests out of your Cortlandt home or business and keep them from returning.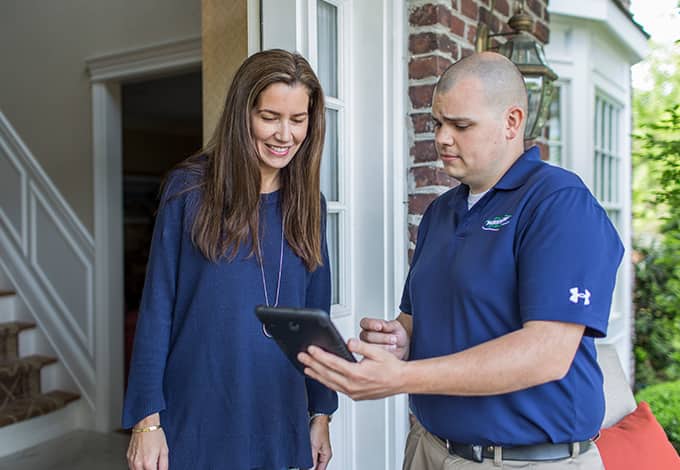 Home Pest Control In Cortlandt, NY
If your Cortlandt home is not being protected against pests like ants, spiders, termites, stinging insects, roaches, mice, and others it is not a matter of if, but a matter of when pests will move inside of your home to feed, breed, and live within its walls, flooring, and ceilings. To help you protect your home and family from the pests that live in Cortlandt, Parkway Pest Services offers two different year-round residential pest control programs to choose from-Parkway PestGuard and Parkway PestGuard+.
Each program provides coverage against over 30 common household pests, interior and exterior service, 4 annual visits, and more. In addition, to help stop pests before they are able to make their way inside of your home we rely on our exterior treatment and rodent detection system to monitor for and control insects and rodents.
To learn more about our year-round residential programs or our targeted services which work to control specific pests including termites, ticks, mosquitoes, and wildlife, get in touch with us today at Parkway Pest Services!
Learn How To Protect Your Family From Mosquitoes In Cortlandt, NY
Mosquitoes are a difficult pest to control because they are able to breed in any amount of standing water and can travel to find a blood meal. Keeping them off your property completely is an impossible task, but with the help of the professionals at Parkway Pest Services their numbers can greatly be reduced and you and your family can once again enjoy your outdoor space without being attacked and bitten by hungry mosquitoes.
At Parkway, we provide our customers with 2 different mosquito control options. Our first option is our on-going service, it provides protection against mosquitoes during their entire active season, April thru October. With this service, our trained technicians will inspect your property, locate any breeding grounds and provide treatment. The second option is our one-time service, it provides a single mosquito treatment to offer you relief from mosquitoes for up to 3 weeks; this option works well to reduce mosquito populations on a property before a large party or event is thrown.
To learn more about our mosquito control options, give us a call today!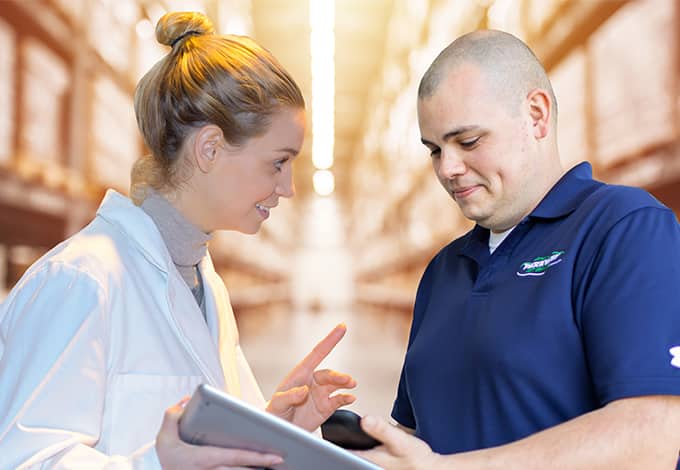 Commercial Pest Control in Cortlandt, NY
Parkway Pest Services is a leader in the commercial pest control industry and we provide the services needed to maintain a pest free environment within your Cortlandt business. Our commercial pest control services are performed by our highly trained, educated, and dedicated experts who will help you to meet your business' specific pest control goals.
Our commercial pest control services rely heavily on Integrated Pest Management and include routine inspections, the installation of monitoring stations, and treatment using highly effective baits and gels (only when necessary). We also provide the education needed to increase sanitation practices, make mechanical changes, and implement exclusion measures.
For more information about our highly effective commercial pest control services and how we can work closely together to keep your Cortlandt business free of pests, contact us today!
Protect Your Cortlandt, NY Home From Termites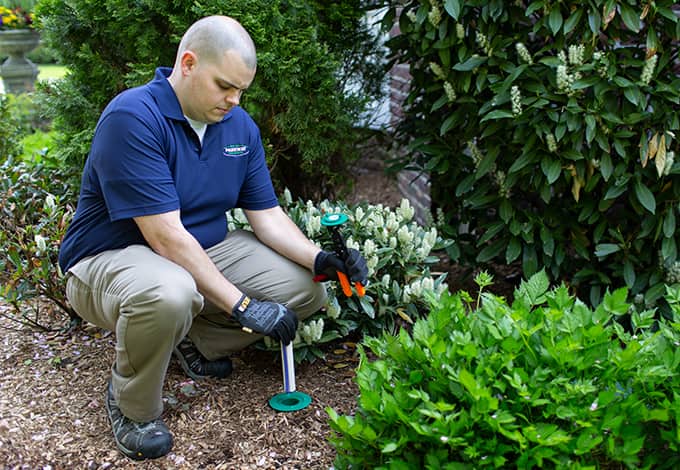 Let the New York termite professionals at Parkway Pest Services provide you with the continuous protection that is needed to stop your home and bank account from being damaged by wood-eating termites. Parkway has treated thousands of New York homes and businesses and wants you to trust our industry-leading termite control services to protect your home from these damaging and costly pests.
Protect your Cortlandt home from being invaded by termites by partnering with Parkway and putting into place the Sentricon® System with Always Active™. This very effective and highly recommended system works to not only stop current termite activity in its tracks, but it stays in place on your property to eliminate the possibility of future termites using your property as a place to live and feed.
Contact Parkway Pest Services today and learn more about the Sentricon® System with Always Active™ and how we can work together to protect your home long into the future from damaging termites.