Pest Control In Crugers, NY
Crugers is a hamlet in the Westchester County town of Cortlandt. Situated along the Hudson River north of New York City, its location provides various outdoor activities for residents. In addition to its natural setting along the river, the hamlet is near other nature and wildlife areas, including George's Island Park, the Brinton Brook Sanctuary, and the Blue Mountain Reservation.
While Crugers is generally a peaceful community, its location near natural habitats creates issues for residents. The animals that live in these wildlife preserves can invade properties for necessities like food, water, and shelter. They can damage buildings and spread illnesses, so you'll need Crugers pest control professionals when they invade your home or business.
Parkway Pest Services are the pest experts for Westchester County residents. Our technicians use the best techniques to eliminate infestations on your property.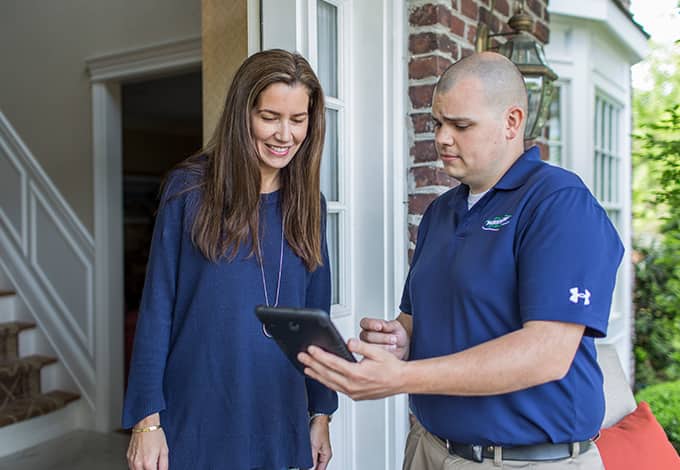 Residential Pest Control In Crugers
Protecting your home for potential intruders is essential for the safety of your family and property. While you might take precautions to protect yourself from people, animals are the biggest concern. These pests can enter your house through tiny holes or crevices in the exterior, hide in hard-to-see spaces, and cause damage and illnesses.
While some people have minor pest issues, others need more protection. We offer two levels of residential pest control in Crugers, ensuring you find the right fit for your house. Our technicians start with an inspection to identify the pests and determine the best treatment. Since most pests enter at ground level, we'll form an impenetrable barrier around your exterior.
Our recurring services enable us to return four times annually to protect your home for each season, and we include unlimited service calls between visits. Call us today to learn how we can guard your home.
How Crugers Homeowners Can Stop Ants From Coming Inside
Several species of ants live in and around Crugers. Most of these species are relatively harmless, contaminating food but not causing a threat. However, some ants can cause damage, sting, or emit an unpleasant smell. Regardless of the species in your home, you'll want to remove these pests.
Ants are tiny and travel in large numbers. Their sizes allow them to fit through cracks in your exterior and travel in long lines up your walls. Even if you eliminate several ants, there are likely more in your house. Fortunately, you can prevent these problems by keeping these pests away. Some tips to keep ants out of your Crugers house include:
Resolve moisture issues.

Block cracks or crevices.

Remove crumbs or spills.

Store food and garbage in containers with tight lids.

Move firewood away from your house.
If ants still get inside, call the professionals at Parkway Pest Control for help. Our technicians will inspect your home to find ants and their entry points. We'll get rid of ants in your house and back at the nest to stop future invasions.
Ants can be annoying and potentially troubling when they invade Crugers homes. Let us know if you're having trouble with ants in your house.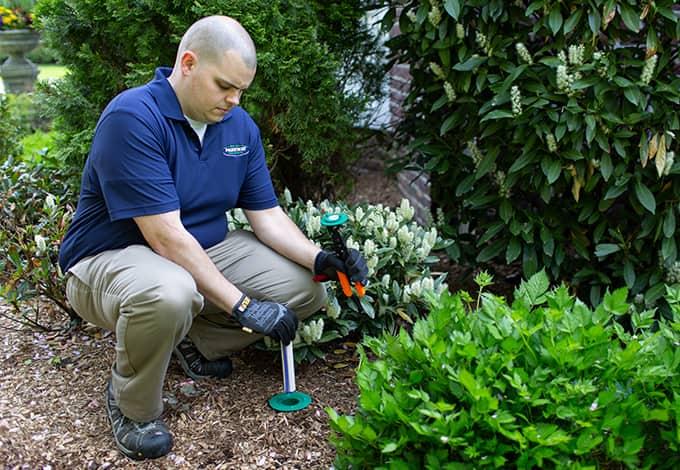 Why Every Crugers Home Needs Professional Termite Control
Termites are some of the most troublesome creatures around Crugers homes. These wood-destroying insects live in the soil in your yard and build mud tunnels to invade your structure. When they enter your home, they'll dig into your wood and eat it from the inside, making damage hard to discover. They cause damage slowly, so you have time to avoid problems if you can spot them early.
You might not see these pests around your home, but they can leave signs of their presence. Some tips to discover signs of termites in your Crugers house include:
Examine your wood for hollow spots.

Identify termite swarmers.

Look for discarded termite wings.

Be aware of mud tubes around your exterior.
At Parkway Pest Services, our Crugers termite control process begins with an inspection of the interior and exterior of your house. We'll determine if termites are invading your home, discover the extent of the infestation, and recommend termite baiting or liquid treatments.
While treating your house for termites, we'll look for signs of other pests on your property. Call us if you notice signs of termites around your home.
Commercial Pest Control In Crugers
The pest concerns of businesses depend on their products, sizes, and locations. Pests threaten commercial facilities because they can cause damage and sickness to customers and staff. That's why you need the best commercial pest control in Crugers.
Pests can invade your facility whenever, so you need continual protection throughout the year. Parkway Pest Services provides routine inspections to find pests, attractants, and entry points. We'll set up monitoring stations to identify pest activity and use Integrated Pest Management (IPM) techniques to eliminate problems.
We use prevention methods to keep pests from entering your facility, so we only use products when necessary. Contact us today to discover how we can protect your Crugers business from pests.