Pest Control in Eastchester, NY
Large homes, tree-lined streets, friendly people, and a strong sense of community are just some of the things that make the New York town of Eastchester such an inviting place to live. To help keep Eastchester a safe and comfortable place for all its residents to call home, the local pest professionals at Parkway Pest Services offer the pest control solutions needed to keep New York pests out of residences and businesses. Since 1932, Parkway Pest has been committed to providing comprehensive, industry-leading, and eco-friendly pest control services that rid properties of pests and keep people protected from their dangers and damages.
Get in touch with us today to find out how we can work together to get pests out of your Eastchester home or business and keep them from being able to return!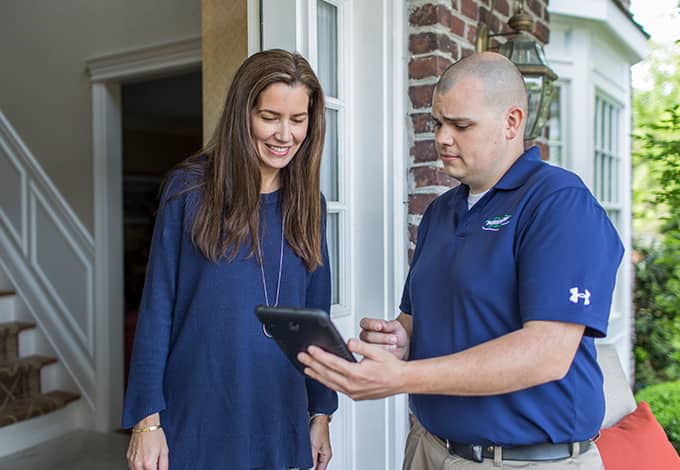 Home Pest Control In Eastchester, NY
To protect your Eastchester home from being invaded by the many pests that live in our area we offer comprehensive pest control services that focus on both the interior and exterior of your home. Our professionals will work diligently to eliminate the pests that are currently active in your home, along with addressing the root of your pest problem and then putting into place prevention measures to stop future pest activity. To help you protect your home and family from the pests that live in and around Eastchester, Parkway Pest Services offers two different year-round residential pest control programs to choose from - Parkway PestGuard and Parkway PestGuard+. Each program provides coverage against over 30 common household pests, interior and exterior service, 4 annual visits, and more. In addition, to help stop pests before they are able to make their way inside of your home we rely on our Exterior Treatment and Rodent Detection System to monitor for and control insects and rodents. Our Parkway PestGuard+ program also provides the benefit of termite control and includes the installation of termite monitoring devices around the exterior of your home. Start protecting your home today from area pests by contacting Parkway Pest Services and receive your free quote.
Tips To Avoid Carpenter Ant Damage In Eastchester, NY
Carpenter ants are a destructive species of ant that are often attracted to properties and homes that have moisture problems because they prefer to attack wood that has been previously damaged by water. Carpenter ants are typically found nesting outside, but tend enter homes while foraging for food and water sources; once inside, they may decide to stay and nest within your home's structural wood. To help avoid carpenter ants from wanting to choose your home to invade, we would like to provide you with some easy to follow carpenter ant prevention tips:
Prevent water damage to wood in your home by fixing any leaky pipes, faucets, or fixtures.

Make sure that gutters are free of debris and are directing water away from the exterior of your home.

Remove any structural wood from your home that has been damaged by water.

Trim back shrubs, bushes, and trees from the exterior of your home, as carpenter ants will use their branches to gain easy access inside.

Seal any cracks or crevices found in the foundation or exterior walls of your home.

Fill in the spaces found around utilities entering into your home.

Place door sweeps on all exterior doors.
At the first sign of large black ants living on your property or inside of your home, immediately contact Parkway Pest Services. Our professionals will inspect your home and provide the necessary services needed to completely rid your home of carpenter ants and prevent their return. To learn more about our carpenter ant control services, give us a call today!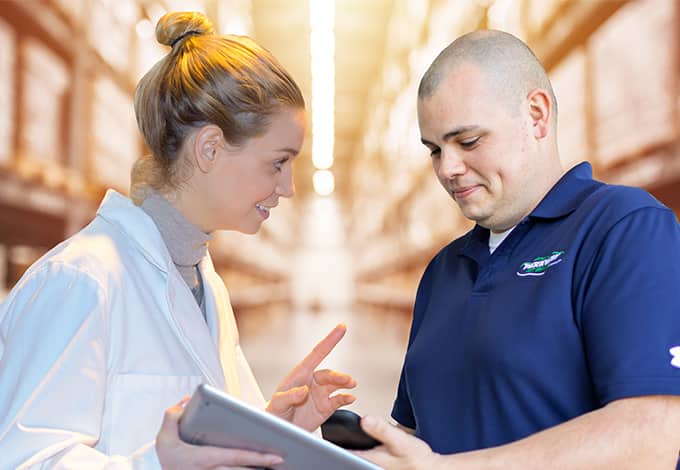 Commercial Pest Control Solutions In Eastchester, NY
Parkway Pest Services is a leader in the commercial pest control industry; through Integrated Pest Management (IPM), we offer commercial pest control solutions that are highly-effective and that only require the use of minimal amounts of pesticides. Parkway is a Green Shield Certified company, which means that we can successfully control pests in your business, but you won't ever have to worry about indoor pollutants or our treatments being dangerous for your customers, employees, or high-tech equipment to be around. Through our commercial pest control services, we offer our customers with the following practical applications for eliminating and controlling pests within commercial facilities:
Providing the tools necessary to increase sanitation practices

Identification of pest entry sites

Implementation of exclusion measures and mechanical changes to keep pests out
Contact us today so that we can get started customizing a pest management program that will address your business's specific pest pressures in an eco-sensitive manner!
How To Identify Bed Bugs In Eastchester, NY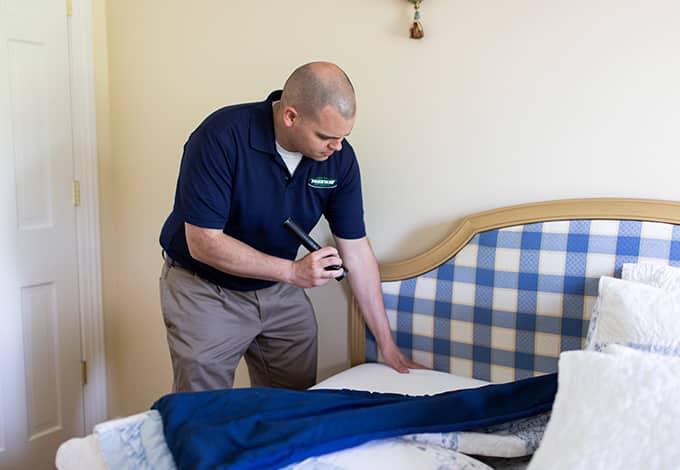 Adult bed bugs grow to about ¼-inch in length, have an oval, flat shape and a brownish-red coloration, and are often found hiding in the cracks or seams of mattresses, box springs, furniture, and walls. If you think you have discovered bed bugs inside of your Eastchester home, don't panic. Our bed bug experts can help you to identify the intruder, and if bed bugs are indeed the culprit, we'll put you one step closer to ridding these blood-feeding pests from your home! At Parkway Pest Services, we utilize K-9 bed bug detection teams to quickly and accurately inspect properties. Our K-9 bed bug detection dogs and their powerful noses have the ability to find all the adults, nymphs, and eggs that are hiding in even the most remote and difficult-to-access places of your home. If, after the inspection is complete, it is confirmed that there are bed bugs living inside of your home, we will immediately sit down with you and discuss treatment options.
To learn more about identifying and treating bed bugs with the help of New York's bed bug control experts, contact us today!