Why Flower Hill Residents Should Worry About Pest Control
New York often gets labeled as a busy place where everyone seems to only be worried about progress. While Flower Hill residents may be busy, we also know how to appreciate our downtime. When it's time to unwind and relax, though, pest problems are the last thing we want to deal with.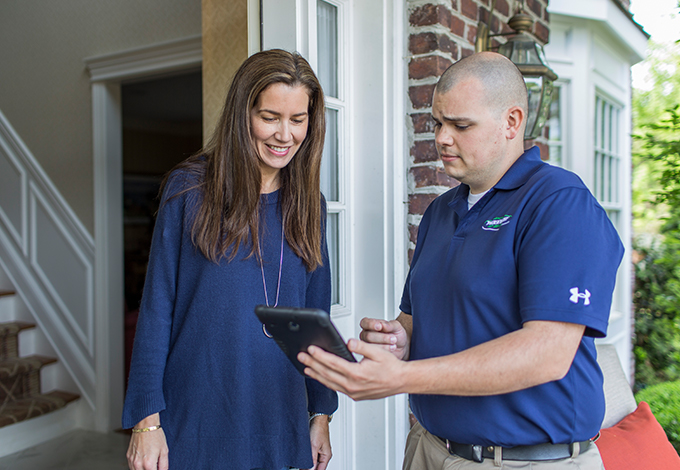 Residential Pest Control In Flower Hill, NY
As pest and rodent control becomes an issue in your home, it can be really difficult to get comfortable. It's hard to enjoy a picnic on the patio with flies and mosquitoes buzzing around, and it's an even worse feeling to always dread the next time you'll see a roach in your bathroom when nature calls in the middle of the night.

Along with taking away from your peace of mind, pest infestations can also create dangerous health conditions inside your house. The very same flies and mosquitoes who can ruin outdoor fun can also transmit bacteria and diseases, while roaches and rodents are known bacteria-spreaders as well. On top of health conditions and the potential for home damage, most of the common home-invaders of our area are very hard to control with home remedies. To get them out or keep them out for good, your best bet is to talk to a Parkway Pest Services technician.
Commercial Pest Control In Flower Hill, NY
While homeowners may have to worry a lot about pest control, it's even more important for business owners to have control over potential pest infestations. At home, you have to consider health problems and home damage. If you're running a business, though, you have to worry about all of that and your reputation in the community.

When a customer posts a photo of a pest sighting in your establishment on social media, it can detract from years of hard work and quality service. You might be a social media guru yourself, but not even your high-tech marketing campaigns can combat the damage that just one pest sighting can do. Instead of worrying about it yourself, save yourself time, money, and stress by trusting the pros at Parkway Pest Services with all of your pest prevention concerns.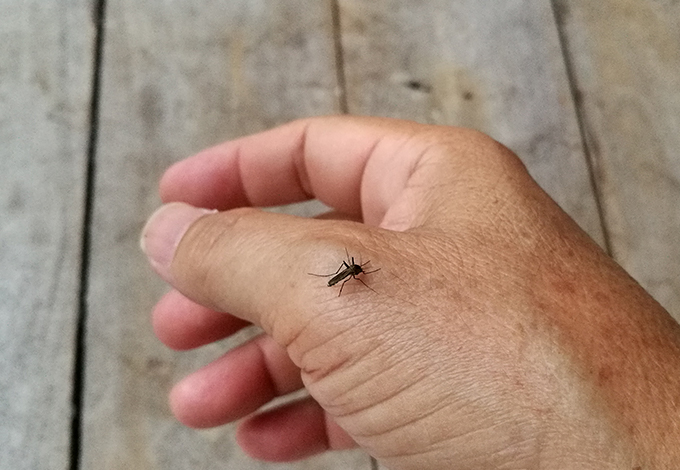 Three Things You Can Do To Avoid Mosquitoes In Flower Hill, NY
Whether you're a home or business owner, you have blood in your veins, which means you're at risk for a mosquito bite. Most people know that they don't want to get bitten by a mosquito, but they don't realize that one in every three hundred mosquito bites results in a dangerous disease like West Nile Virus or dengue fever, even in the United States.

Mosquitoes are largely attracted to the standing water on your property, so you can limit your chance of infestation by keeping your yard clear of any standing water after a rainstorm. This includes dumping out wheelbarrows, flower pots, birdbaths, lawn decorations, and more.

While you're enjoying your outdoor time, there are three things you can do to reduce the chances of falling victim to a mosquito bite:
Wear light-colored clothing

Avoid heavily scented shampoos/perfumes

Steer clear of dusk or dawn activities when mosquitoes are most active
Now, if you feel like you should be able to go in your yard whenever you want and wear whatever clothing and shampoo you want, then you'll have to enlist the help of the guaranteed mosquito prevention services at Parkway Pest Services.
Wildlife Prevention Tips Every Flower Hill, NY Resident Ought To Know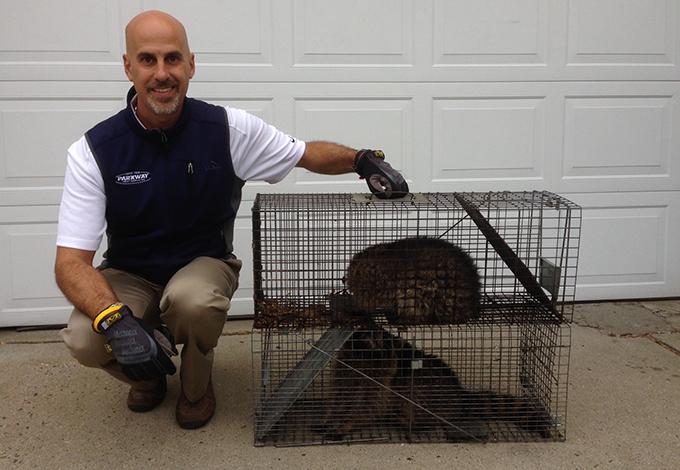 As a Flower Hill resident, you know that we have to deal with more than our fair share of wildlife problems. Many of the most common property invaders in our area include bats, bears, beavers, coyotes, deer, raccoons, skunks, and even boars. While these animals all present different threats to your home and property (some dangerous to you, some dangerous to your stuff), they can all be prevented in similar manners. The best things you can do on your own to ward off unruly wildlife include the following:
Store outdoor trash in tightly secured containers with heavy lids.

Pick up any fruit that falls from trees in the yard.

Trim back tree branches from the roof to prevent any sort of roof-access entry.

Utilize chimney caps to avoid bat/bird roof entry.

Do not leave pet food outside unless it is stored securely.

Maintain your lawn to reduce clutter and moisture issues that will attract wildlife.
While these measures can be effective, you can just never tell when it comes to mother nature. These animals have minds of their own and can be very aggressive if they feel threatened, especially the mothers. If you do have a wildlife problem, don't try and deal with it yourself. Parkway Pest Services offers on-call wildlife removal and prevention services to keep your family, home, and property safe. Give us a call today for any of your pest, rodent, and wildlife needs.