Pest Control In Garden City, NY
The village of Garden City is located in the town of Hempstead in central Nassau County, NY. The village of Garden City was a vision that millionaire Alexander Turney Stewart made into a reality in 1869. Mr. Stewart's vision became very successful and still to this day Garden City is a much-desired community to live in. Garden City provides its residents with upscale housing opportunities, fine restaurants, and quaint local shops.
The pest control professionals here at Parkway Pest Services want to help preserve Mr. Stewart's original vision of a much-desired community, by providing the services needed to keep homes and businesses free of undesirable pests! Find out today why so many New York home and business owners trust Parkway Pest Services to safely take care of any pest control need.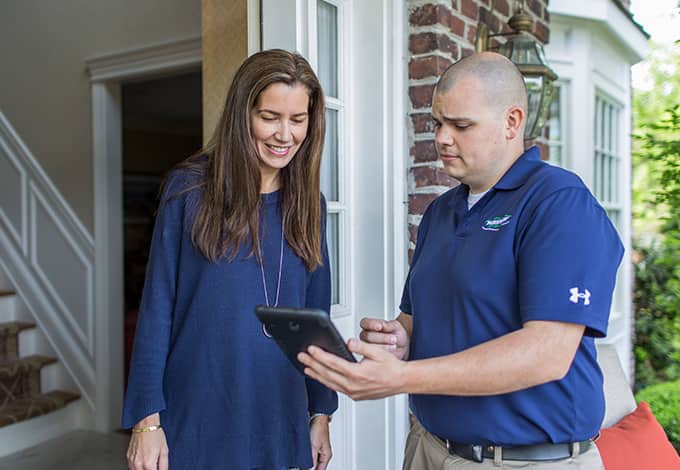 Garden City, NY Home Pest Control
Protecting your Garden City home from the seemingly continuous line of pests that would like to call your home, their home is a job that never stops. The professionals found at Parkway Pest Services are committed to providing home pest control services that are reliable, safe, effective, and that take the stress of pest control for your home off of your already busy hands.
Our experienced and state certified exterminators have what it takes to solve any pest problem, from tiny ants to big rats and everything in between; we have a fast and effective solution for any Garden City home. At Parkway we offer two levels of pest protection to help meet the different needs of all of our customers.
Parkway PestGuard - The Parkway PestGuard includes four annual visits providing both interior and exterior services, and pest identification services. This program covers over 30 common pests including carpenter ants, fleas, ticks, and yellow jackets located within two feet of the structure. It also includes unlimited service calls.

Parkway PestGuard+ - The ParkwayPestGuard+ is our most inclusive program, it includes everything that is in the above PestGuard program, but has the added benefit of termite control. This program includes the installation of termite monitoring devices around the exterior of your home. If termites are found on the property, our pest control professionals will provide services to eliminate them.
Contact Parkway Pest Services today to get started protecting your Garden City home from pests year-round!
Bed Bug Control In Garden City, New York
Bed bugs are a common problem found across the entire U.S, especially in more urban areas. Bed bugs are found in high concentration in public places where they wait for their next victim to come along. Bed bugs can't fly or jump, so they crawl onto people and their belongings where they are accidentally introduced into a new home or business instead. Bed bugs do not discriminate and an infestation can happen to anyone, the key to eliminating these pests is fast action from a professional that you can trust.
The professionals here at Parkway Pest Services have the experience, training, and modern technology needed to eliminate bed bugs from any Garden City property. Our number one defense against bed bugs is our K-9 bed bug inspection team. Our K-9's are highly trained and very thorough. Their noses can find any adults, eggs, or nymphs that are hiding in any tiny crack or crevice of your property fast; it only takes our K-9's about 5 minutes to inspect a single room!
If our K-9 inspectors identify bed bugs on your property, our experts will sit down with you to discuss which plan of action will work best for your unique Garden City home. Effective bed bug control services include:
Conventional bed bug treatments

Steam treatments

Year-round plans and monitoring programs

Mattress and box spring encasements
Call us today to schedule a K-9 inspection for your Garden City home or business.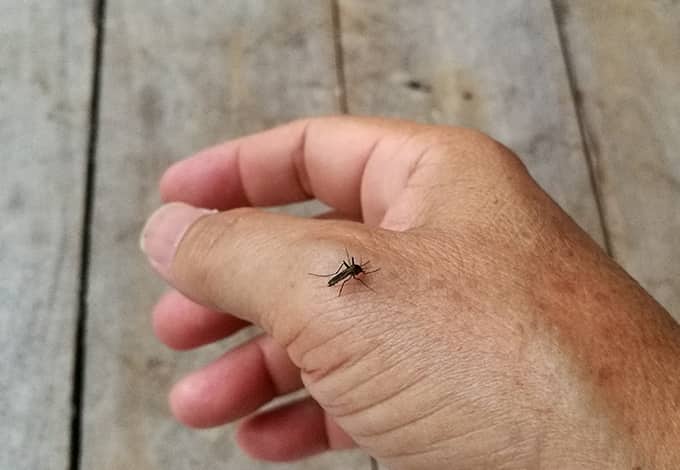 Garden City, NY Mosquito Control Services
Mosquitoes have the unique ability to not only be an extremely annoying pest, but a very dangerous pest as well. Mosquitoes bite their victims and leave behind unsightly, itching, and red welts; through their bites they are capable of passing some very serious diseases including the much publicized Zika Virus, along with the West Nile virus, and Eastern equine encephalitis (EEE).
To stop mosquitoes from making it an unpleasant experience to spend time in your own outdoor space, the mosquito control professionals here at Parkway have created eco-friendly mosquito control options.
On-going service
Our on-going mosquito service offers protection for your property during their active season of April thru October. This service begins with one of our experienced technicians inspecting your property to find all breeding and resting areas on your property. Our technicians then treat those areas of your property for mosquitoes on a monthly basis, offering safe and effective relief from mosquitoes!
One-time service
This service is very helpful if you are planning a large outdoor event during mosquito season. Once our technicians perform our mosquito control treatment their numbers are controlled on your Garden City property for approximately 3 weeks! Enjoy your outdoor event without the worry of mosquitoes ruining it!
Why Garden City Residents Turn To Parkway Pest Services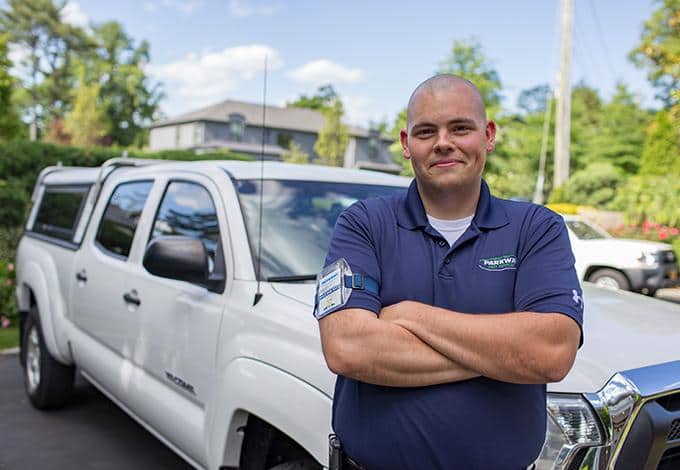 When you want to protect yourself, family, pets, and property from dangerous and damaging pests you want the best helping you, and the best in Garden City are the dedicated pest control professionals here at Parkway Pest Services. For over 80 years we have been protecting people and property from pests. We are a full-service pest control company that offers comprehensive pest control services for both homes and business. We specialize in Integrated Pest Management and are green certified ensuring that your family and pets will be safe, while pests are completely eliminated!
At Parkway Pest Services we take great pride in knowing that our respectful, friendly, and highly trained professionals provide all our customers with pest control services that are modern, safe, and effective! Call today to get started protecting your Garden City property from pests with the help of Parkway Pest Services.