Great Neck, NY Pest Control
Considered one of Long Island's gems, Great Neck, New York is a great place to call home. The first suburb on Nassau County and close to New York City, Great Neck attracts singles, families and businesses alike. It also attracts pests. Insects, rodents, and wildlife also find Great Neck and the surrounding villages and communities appealing and cause problems for property owners and managers all year long. The good news is that with help from Parkway Pest Services, homes, apartments and condos, and businesses don't have to put up with pests. With an office located right in Great Neck, Parkway offers local pest control services that exterminate pest problems, whether it's termites, household bugs, mice or nuisance wildlife.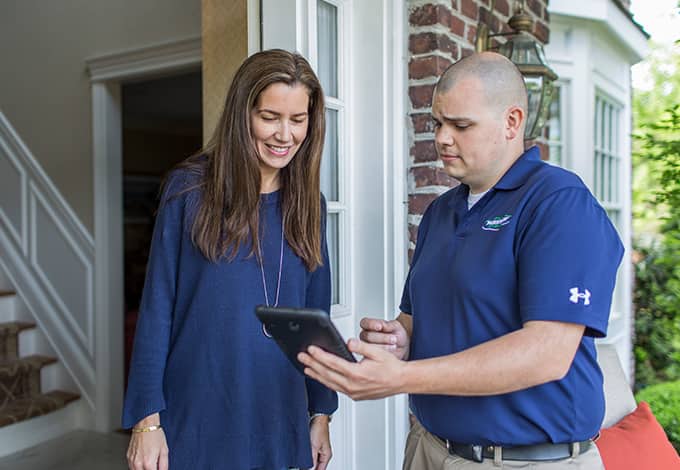 Have A Pest Problem In Great Neck? Parkway Can Help
If you're dealing with a pest problem in Great Neck, contact Parkway Pest Services. We offer relief from ants in the spring, mosquitoes in the summer and mice in the fall as well as protection for all the other bugs, rodents and wildlife that disrupt life all year long. Locally owned and family operated, Parkway Pest Services has been in business right here on Long Island since 1932, we understand the pest pressures and we've developed pest solutions that work best in our area.
Entomologist owned, Parkway is licensed to operate in New York and specializes in Integrated Pest Management practices and techniques that focus on resolving the problems that lead to infestations and not just spraying chemical at the problem. If you're experiencing a pest problem in your home or business, you can trust us to deliver effective pest control in Great Neck.
Great Neck Pest Control For Homes
Though homeowners experience many of the same pests in their house, every home and every family is unique. That's why Parkway Pest Services offers home pest control options that allow homeowners to choose the level of protection that suits them best. For basic pest control that protects property from occasional invaders and some wood destroying pests, we recommend our PestGuard program. With four visits scheduled visits each year, unlimited service calls, you can enjoy protection from over 30 common insects including, but not limited to:
And lots of other common pests that happen to find their way indoors
Our PestGuard+ includes all the advantages of our PestGuard with the added peace of mind of termite monitoring. For effective, reliable home pest control in Great Neck, give Parkway a chance. You won't regret it, but pests will!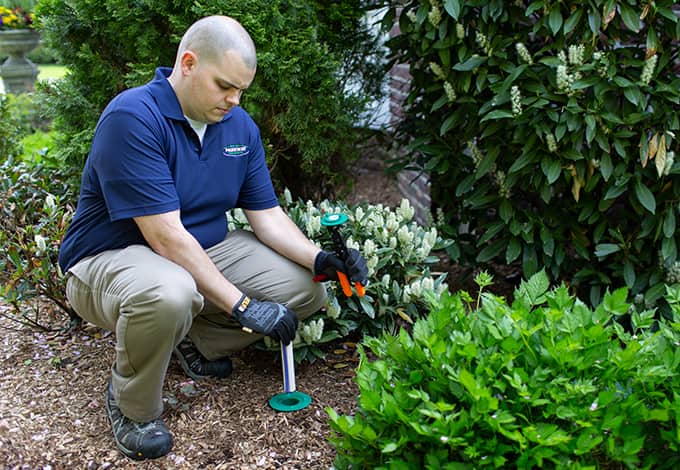 Termite Inspections & Control In Great Neck, NY
A thorough termite inspection is vital to protecting, eliminating and treating for termites in Great Neck. Here at Parkway Pest Services, we offer a certified termite inspection for all your home and business needs in Great Neck and throughout Nassau, Westchester, and Fairfield counties. We will provide you with all the documentation required by lenders and guarantee our inspection for one year. If termites are found on the inspected property within a year after our service, then we will perform remedial termite control services within the affected area at no charge. Now that's faith in our technicians and service! Whether you are buying or selling your home, you can trust Parkway to expose any and all termite activity, and trust us, when we say that there isn't any, there aren't.

If termite control is what you need, we utilize that best and most trusted name in termite bait systems with the Sentricon® Termite Colony Elimination System. Always working, the Sentricon System will identify and eliminate termites that are trying to make their way into your home. Parkway also offers highly effective liquid termite treatments in Great Neck. When you contact us, we'll assess your situation and make our recommendation for the best termite treatment for your home.
Great Neck Wildlife Removal Specialists Get Rid Of Squirrels & Other Wildlife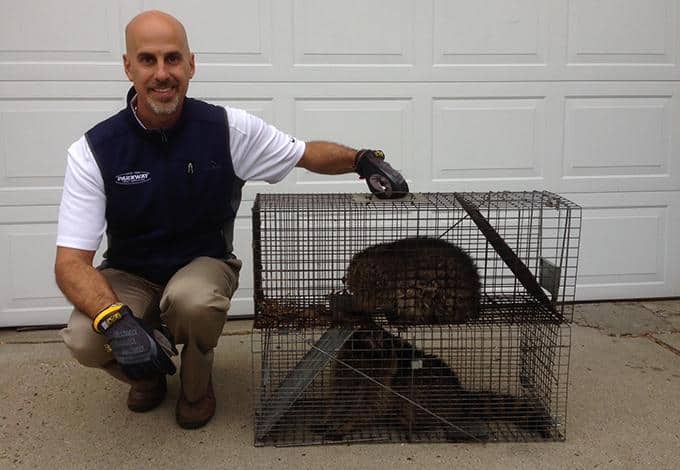 Wildlife here in Great Neck can be quite a nuisance and danger when they come too close to our homes or businesses. Even that little squirrel can do extensive damage if allowed to come indoors. If you discover that you have nuisance wildlife pests raiding your trash, nesting in your eaves, or birds roosting and nesting in and on your buildings, then it's time to give us a call. Our Great Neck wildlife removal and exclusion specialists are trained to safely and humanely remove wildlife from where it doesn't belong. Wildlife needs to be kept where it belongs, in the wild.