Exterminators In Harrison, NY
Harrison, New York provides the people who are lucky enough to call this town/village home with a relaxed atmosphere, a vibrant downtown, plentiful recreational opportunities, and the bonus of a short commute into Manhattan. Harrison, like all other New York communities, is not just a place the people and families call home, but a place that many insects, rodents, and other pests call home as well. To keep these pests out of Harrison homes and business, the New York pest experts at Parkway Pest Services offer guaranteed services. Our experienced and state-certified exterminators can protect your Harrison property and family from annoying and potentially dangerous pests through our residential or commercial pest control programs that are based on the latest education and technology. Call us today to learn more about why we are the area's top choice to protect residential and commercial properties from pests.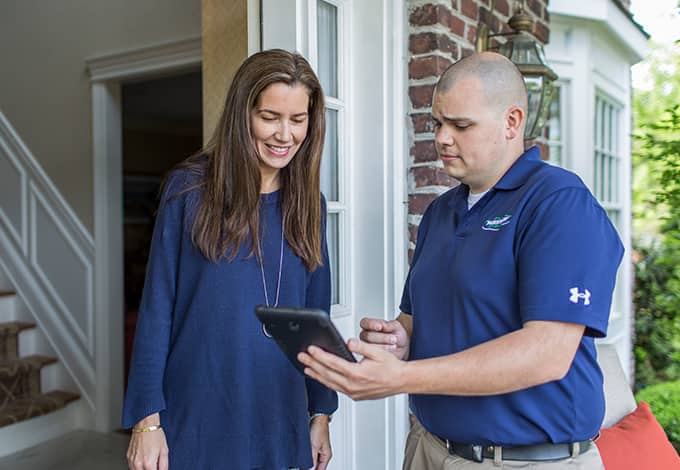 Home Pest Control In Harrison, NY
Putting in place a regular pest control service for your Harrison home is important for many different reasons, including the fact that DIY pest control tactics are simply ineffective. DIY pest control products that can be purchased from your local big box store don't get to the root of your home's pest problems. They don't resolve the issues of how and why pests are inside your home and therefore do not offer an effective, complete solution to pest problems. To truly solve your home's pest problems, you need to consult and partner with a professional pest control expert. At Parkway Pest Services, we can protect Harrison homes from pests through our comprehensive residential pest control options; solving your home's pest problems inside and out. To keep pests out of your Harrison home, choose one of our highly effective residential pest control options:
Parkway PestGuard - This program provides 4 visits per year, accurate pest identification, coverage against more than 30 common pests, interior and exterior service, and unlimited service calls.

Parkway PestGuard+ - This program also provides 4 visits per year, accurate pest identification, coverage against more than 30 common pests, interior and exterior service, unlimited service calls, AND termite protection using the Sentricon® System with Always Active™.
Contact us to learn more about these pest control options!
Guide To Avoiding Mosquitoes In Harrison, NY
Mosquitoes are not only one of the most annoying pests to deal with but are actually considered to be one of the most, if not the most, dangerous pest found in the world. That's right, this tiny fly-like creature that can be easily squashed with a newspaper is actually one of the world's most dangerous creatures. The reason that mosquitoes are considered to be so dangerous is that they have the potential to spread a wide variety of diseases, diseases that can make people very ill and, in some cases, the diseases that they can spread can be life-threatening. Diseases that mosquitoes are known for spreading in our area of the world include Zika virus, West Nile virus, and Eastern equine encephalitis or EEE. To help you and your family avoid coming into contact with these dangerous pests in your own backyard the experts at Parkway Pest Services want to offer the following tips:
Wear a bug repellent with DEET, and reapply it often.

Wear light colors when spending time outside, light-colored clothing is much less attractive to mosquitoes than dark-colored clothing.

Remove standing water around your home; standing water is highly attractive to female mosquitoes because it is where they lay their eggs.

Keep gutters and drains free of leaves, sticks, and other debris.

Keep your lawn's grass cut short and cut down areas of dense vegetation that mosquitoes like to hide in during the heat of the day.

Put into place a professional mosquito abatement program to reduce the numbers of mosquitoes living and breeding on your Harrison property.
To learn more about controlling mosquito numbers on your property with the help of our highly effective mosquito control options, contact us today.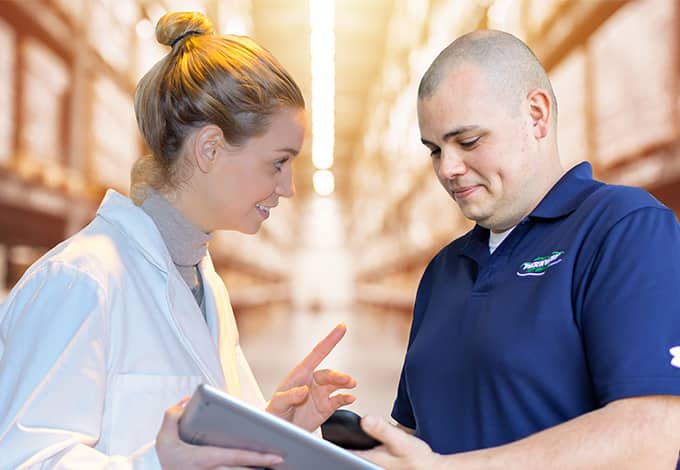 Commercial Pest Control In Harrison, NY
Parkway Pest Services is a Green Shield Certified company, meaning that we offer our commercial customers pest control solutions that are highly effective that only require the use of minimal amounts of pesticides, thus protecting both your business and the environment. Through Integrated Pest Management, we offer our customers a variety of methods to prevent problems with pests before they have the chance to get inside your business. And, because our professionals provide effective prevention measures without having to rely on the use of chemicals, you don't have to worry about indoor pollutants or dangerous products being used around your customers, employees, and high-tech equipment. Some of the ways we prevent problems with pests inside commercial facilities include:
Our professionals provide the tools needed to increase sanitation practices within their commercial facility.

We identify pest entry sites into your facility.

We implement exclusion measures and mechanical changes to keep pests out; this may include increasing sanitation practices, accurate identification, cleaning, exclusion, lighting changes, air current changes, and mechanical changes.
To learn more about our effective, eco-friendly solutions to solve your business's pest problems, call us today and speak with one of our informed and friendly experts.
Signs Bed Bugs Leave Behind In Harrison, NY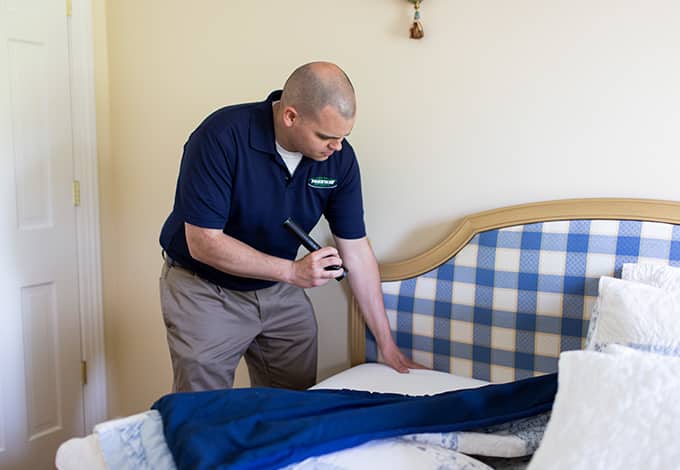 Bed bugs think they are trickier than they actually are, and while it is true that bed bugs are very good at hiding in cracks and crevices throughout your home, remaining out of your view, they actually leave behind some fairly obvious signs of their presence. To help you identify a bed bug infestation in your home as quickly as possible our pros want to provide you with a list of common signs bed bugs leave behind.
Bed bugs shed their skin as they grow. Piles of these shed skins will be found in areas where bed bugs are infesting, like under mattresses, box springs, and in upholstered furniture.

Bed bugs leave behind black streaks, black patches, and tiny black droppings in areas where they are feeding and in areas throughout your home that they are traveling through. These black markings are their fecal material.

Brownish-red staining on sheets, pillowcases, and other fabrics. These markings are drops of blood that are created when bed bugs feed or if they are accidentally squished.

In the case of a large bed bug infestation, there will be a bad smell. The odor they create is typically described as a sweet musty smell.

You or family members waking up with unexplained bug bites. It is important to know that not everyone reacts to their bites, so bites can be a less reliable sign of an infestation.
If you discover what you think are signs of bed bugs in your Harrison home, contact us immediately so we can perform a thorough inspection and provide effective treatment if necessary. Give us a call to learn more about our bed bug control options.