Exterminators In Hawthorne, NY
With well-regarded public schools, opportunities for both sprawling homesteads and quaint in-town living, and close proximity to New York City via Metro-North, Hawthorne is an ideal location for commuters and families. Hawthorne is also home to a thriving community of local businesses, so there is always something to do in these parts. But with a local climate that is seasonal for the Northeast, that also means that there is a constant influx of pest problems that may be knocking at your door. Luckily, there's Parkway Pest Services. For more than 80 years we've been providing Westchester County pest control that is comprehensive, safe, effective, and reliable. As a family-owned business, we believe in treating all of our customers with the honesty and integrity that they deserve. Along with our emphasis on Integrated Pest Management and green services, we prove that pest control never has to cut corners or sacrifice safety. For more information on our offerings, contact us today.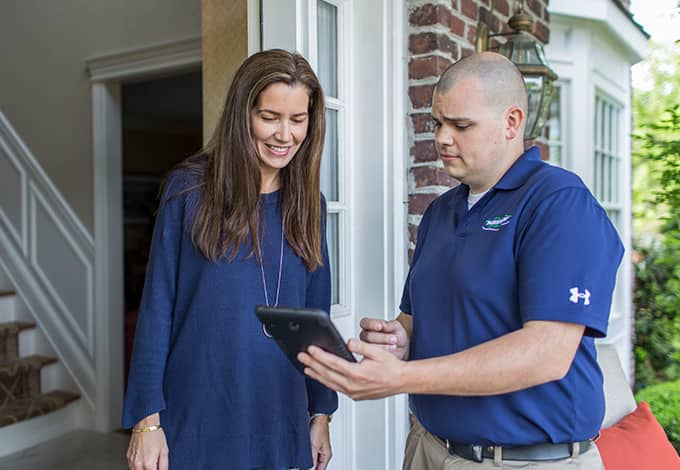 Home Pest Control In Hawthorne, NY
As a family-owned business now in our third generation, at Parkway Pest Services we believe that every home can be kept free from pests with safe and reliable practices. It's why we utilize Integrated Pest Management, a system of procedures and practices that focus on creating sustainable results that are trusted from season to season. We provide homeowners with two key plans that can be customized to your needs:
PestGuard. With interior and exterior services on a quarterly basis, this plan will keep your home protected from over 30 common area pests.

PestGuard+. Termites are one of the biggest threats to homeowners, but with this plan, you'll be protected from them year-round with Sentricon®. You'll also receive all of the services that come standard in our PestGuard plan.
In addition to our residential pest control programs, we also provide water testing, radon testing, and power washing to keep your home safe no matter the situation. For more information on our offerings, contact us today.
Commercial Pest Control In Hawthorne, NY
At Parkway Pest Services, we protect your Hawthorne business with customized commercial pest control solutions that are safe and effective. All of our methods are guided by Integrated Pest Management, which means focusing on environmental and biological factors rather than chemical application. You benefit from this with the safest services, limited interruption, and long-lasting results. And with board-certified entomologists on staff, you can rest assured that you're always receiving the most effective treatments around. It's our mission to protect your people and property from the dangers that pests pose, and with more than 80 years of experience, we're ready to meet your needs. For more information on how your business can benefit from commercial pest control services, contact us today.
How To Tell If There Are Termites In Hawthorne Homes

Each year, termites damage roughly 600,000 homes across the United States, costing homeowners a collective five billion dollars. These issues are able to go on for such a long time primarily because of where they occur, which tends to be in the foundation or the walls of your home. In order to best protect yourself from termites and the damage they cause, look for some of the following signs:
Bubbling wallpaper or paint

A musky odor that's similar to mildew or mold

The presence of mazes in your wood or mud tubes along your foundation

Swollen floors or ceilings

Piles of discarded wings

Termite swarmers

Hollow-sounding walls
If you experience any of these signs, contact Parkway Pest Services immediately. We use the best products and tools in the industry to deliver termite control unlike anyone else. To schedule your termite inspection and protect your home, contact us today.
Ant Management For Hawthorne Properties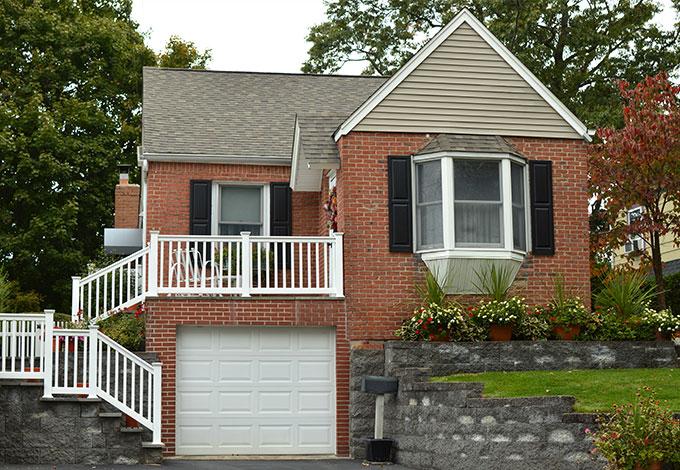 Ants can find their way inside your Hawthorne property at any given point throughout the year. In order to keep these pesky pests away, try the following tips:
Secure your property. It's always advisable, to begin with reducing access to your home from the outside. This means repairing or replacing any worn window screens, filling cracks with caulk, applying weather stripping to the gaps around your doors and windows, and utilizing door sweeps where needed.

Store food properly. The thing ants desire the most is your food, especially if it's sweet or sugary. Always keep your food and pantry items stored in an airtight container.

Address issues with moisture. Another thing ants require is a steady water source, so if you happen to spot a leaky downspout, faucet, pipe, or toilet, fix it immediately.

Keep things clean. Ants are also attracted to a mess if it involves crumbs or spills, so be sure to clean your surfaces and floors on a regular basis.

Contact your pest professional. For the best results of ant control enlist the services of your local pest control pro.
The truth is, ant control can feel like a full-time job. That's why Parkway Pest Services is dedicated to providing you with the very highest quality of pest control from season to season, keeping pests like ants off of your property. To learn more about our ant control services, contact us today.