Exterminators In Heritage Hills, NY
Most of the time, you probably don't think all that much about pests, particularly when you're in your home. They may only come into your mind when you randomly see a spider or centipede running down a wall, if flies are buzzing around in your kitchen, or if you find ants all over your kitchen trash. But it is a good idea to think about pests before you start having problems because some pests can impact your life long before you see them. In order to help, we provide trusted pest control in Westchester County.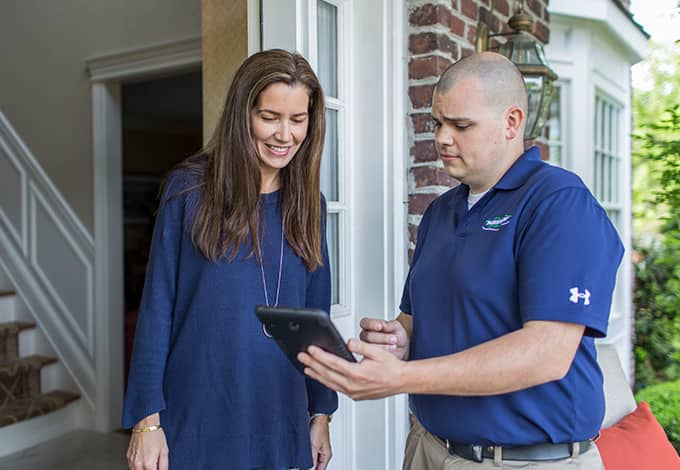 Home Pest Control In Heritage Hills, NY
When you wait to contact us for residential pest control, you give pests the opportunity to harm you in ways that might surprise you. Here are just a few to consider:
If you're not proactive about termites, they can secretly damage your property. It is best to be proactive about stopping these wood-destroying insects.

If you're not thinking about carpet beetles, clothing moths, or silverfish, they may be allowed to nibble on clothing items in your home, even items that can't be replaced.

If you wait to think about roaches, they can contaminate stored food, counters, cutting boards, dishes, and more. This can cause ongoing stomach illness or worse.

If you don't deal with ticks in your yard, your pet can acquire a sickness, such as cat-scratch disease. A cat with this disease can show no symptoms and present a risk to people through the transfer of fluids, such as a cat licking your eye or licking an open cut.

If you don't think about wasps, they can surprise you while you're mowing your lawn or tending to your landscaping.
We could go on, but you get the idea. When you wait to think about pests, they can be allowed to damage your home, damage your belongings, and make you sick. It is best to contact Parkway Pest Services for residential pest control in Heritage Hills and get proactive services that keep pests out of your home and out of your landscaping.

Commercial Pest Control In Heritage Hills, NY
No matter what industry your business is in, pests can impact you long before you see them, and long before you start getting complaints from customers or employees. Here are a few things to consider:
If you are a property owner and you provide rental units, all of the household pest problems listed above can impact your business. Tenants come and go. You may not even realize that you're losing tenants due to spiders, roaches, and other pests.

If you own a restaurant, pests can live inside walls and come out at night to contaminate surfaces, dishes, and more. These pests can stay hidden from sight. Your only clue that there is a problem might be an increase in employee absenteeism.

If you process food, stored product pests can get into your products. You may not even realize there is a problem until complaints start coming in.

If you own a motel or hotel, bed bugs can take root right under your nose. At first, guests may not even realize they've been bitten by indoor bugs. When a guest lifts a mattress and sees half a dozen bugs run for cover, you're going to have a hard time dealing with the fallout on social media.

If you provide storage for customers, pests can damage your customers' belongings all year long. When they open their unit, they can be face-to-face with a nightmare. There is little doubt that they are going to share their unhappiness with you.
Pest problems can sneak up on you. Ongoing commercial pest control services help to prevent unexpected problems before they impact customers, employees, and your bottom line. Get industry-leading commercial pest control for your Heritage Hills business from Parkway Pest Services.
A Handy Guide To Bed Bug Prevention For Heritage Hills Property Owners
Bed bugs don't live on your property and come in from the outside. They're carried in by people. This is a unique challenge for businesses in the hospitality industry as guests can bring their own bed bug problem in with them. Property owners who offer rental units have a similar issue as tenants can expose themselves to bed bugs. But, whether you own a business or you're looking to protect only yourself from bed bugs, these bed bug facts will help:
Bed bugs are not known to transmit diseases. You don't need to fear them.

Bed bugs are not attracted to dirty businesses or homes. They move from location to location passively.

When bed bugs are found in a business, they're usually isolated. Guests should feel comfortable moving to another room as long as it is not adjacent to the infested room.

Bed bugs may be detected early if you look for black fecal spotting, black streaks, shed skins, tiny white eggs, or the presence of bed bugs. Look in tight spaces, creases, cracks, recesses, and under mattress labels.
The best solution for commercial bed bug control is to have a bed bug action plan. This helps to detect bed bugs early and manage the fallout from customers and employees. The best solution for residential bed bug control is to be vigilant to prevent bed bugs from getting into your home, and to perform routine inspections. When you find bed bugs, get professional assistance as soon as possible.
Expert Advice On Tick Control In Heritage Hills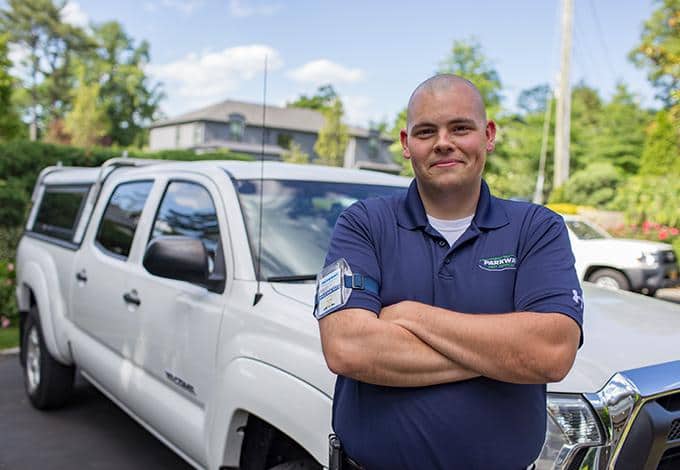 We've talked a lot about proactive pest prevention. Experts agree that this is the best solution for ticks as well. Don't wait until ticks have gotten on your pets or into your home.
When you have ongoing treatments around your home, which can be included with your year-round residential or commercial pest control service plan, you prevent ticks from developing on your property and near your home.
If you have questions about how this works, or you'd like to request service, reach out to us here at Parkway Pest Services. We can help you get the right solution for your specific needs and budget.