Pest Control In Hewlett Bay Park, New York
If you are like most residents of Hewlett Bay Park, you love living in our community, but you probably don't enjoy the pests that also call our area home. That is where we can can help. We are Parkway Pest Services and have over 85 years of experience with Nassau County pest control.
We are a family-owned and operated company that emphasizes customer service. Here are just a few of the things that set us apart:
We are members of the National Pest Management Association, the Entomological Society of America, the Long Island Pest Control Association, and many other trade organizations.
We are a full-service company that can handle anything from common bugs to nuisance wildlife.
All our technicians are certified by the EPA and the Department of Conservation.
We use Integrated Pest Management (IPM) methods.
We are green pest control certified.
Our customers are our top priority.
We offer free estimates and same-day service.
Call us today and let us get started keeping your Hewlett Bay Park home or business protected.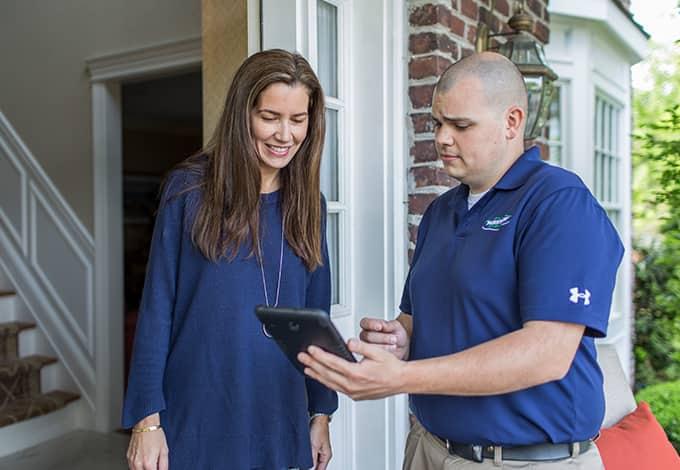 Residential Pest Control In Hewlett Bay Park
When you get home after a long day, you can relax and feel comfortable. Home is where you unwind, recharge, and prepare for the next day. Unfortunately, pests in your home can make it challenging to feel comfortable. Problems in your home not only make it impossible to relax, but they are also a health threat for anyone living there.
At Parkway Pest Services, we understand that keeping your home pest-free means you can relax and enjoy time with your family. We also understand that everyone has different pest control needs. That is why we offer a range of home pest control plans designed for your home to meet any budget. Each plan will eliminate any pests currently in your home and include regularly scheduled follow-up visits to prevent pests from returning. We'll handle pests, so you and your family can relax, unwind, and enjoy time at home.
Commercial Pest Control In Hewlett Bay Park
As a business owner, you get up with a daily to-do list that feels a mile long. The last thing you need is an unexpected issue popping up and giving you another worry. If you don't have a commercial pest control plan for your business, that probably will happen.
At Parkway Pest Services, we know that every business is different and has various pest control needs. We offer customized commercial pest control plans for many Hewlett Bay Park businesses. We have experience with many industries, including education centers, food and beverage processing, food service, healthcare, and hospitality. We also have pest control plans and services for offices, retail supermarkets, property management, and other businesses.
Whatever your business, you can trust us to build a commercial pest control plan to meet your exact needs and your industry's exact specifications, allowing you to worry about everything else on your to-do list without worrying about pest issues.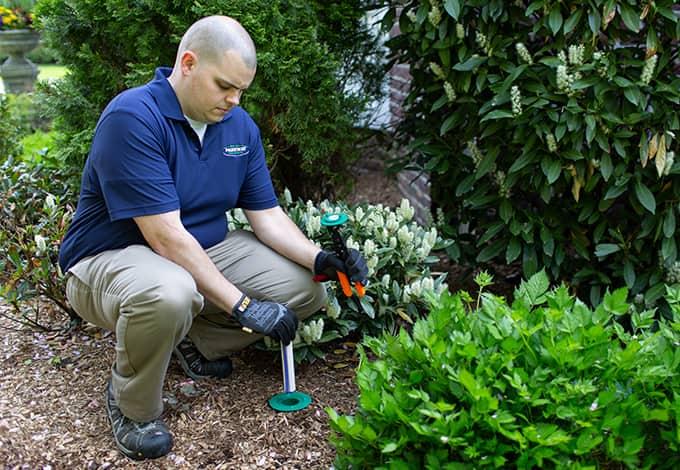 The Most Effective Termite Control For Your Hewlett Bay Park Property
Termites are tiny yet destructive pests. They are estimated to cause over $5 billion in damage annually, with the average cost per homeowner being over a thousand dollars. If you want to avoid this hit to your wallet, you need professional help.
We use multiple methods at Parkway Pest Services to protect your Hewlett Bay Park property. These termite control systems include the Sentricon® Termite Colony Elimination System and Recruit® AG Flexpack Bait. Combining these systems offers multiple layers of protection for your home.
Don't let termites destroy everything that you worked to build. Call us and get started with a free termite inspection today.
How To Limit Your Mosquito Exposure Risk In Hewlett Bay Park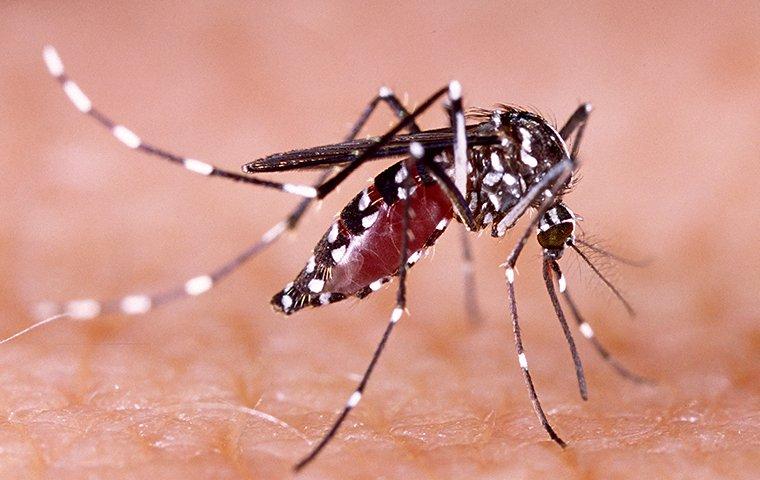 On a beautiful summer day, you head outside for a picnic or to spend some time at the park, only to have it ruined by the buzzing, swarming, and biting of mosquitoes. These pests are tiny, annoying, and potentially dangerous. They can make even the most enjoyable outdoor event miserable and drive you inside on even the nicest days.
Fortunately for residents of Hewlett Bay Park, there are ways you can limit your exposure and enjoy time outside during mosquito season. Here are a few steps you can take to keep mosquitoes away:
Wear insect repellent that contains DEET
Try to avoid being outside at dawn or dusk when mosquitoes are most active
Wear long sleeves and pants when you are outside
Use small fans at outdoor gatherings to keep mosquitoes away
Eliminate standing water on your property
The best solution for effective mosquito control is to call Parkway Pest Services. We offer seasonal and one-time mosquito treatments to keep your home and yard mosquito-free.