Exterminators In Locust Valley, NY
Locust Valley is a hamlet found in Nassau County, NY. It is located between the North Shores of Long Island and the town of Oyster Bay. This unique area is just one square mile, but there is a lot to do and see within that small amount of space! From quaint neighborhoods to a charming downtown filled with local shops, businesses, and restaurants; Locust Valley truly is a hidden gem! The pest control professionals at Parkway Pest Services have been providing quality trust-worth services to the residents of Long Island, Brooklyn and the New York metro area since 1932. We live and work within our local communities and take into consideration the unique needs of the homes and businesses we help to protect from New York pests. With our help ants, mosquitoes, roaches, rodents and more will no longer be using your Locust Valley property to live, breed, and nest in!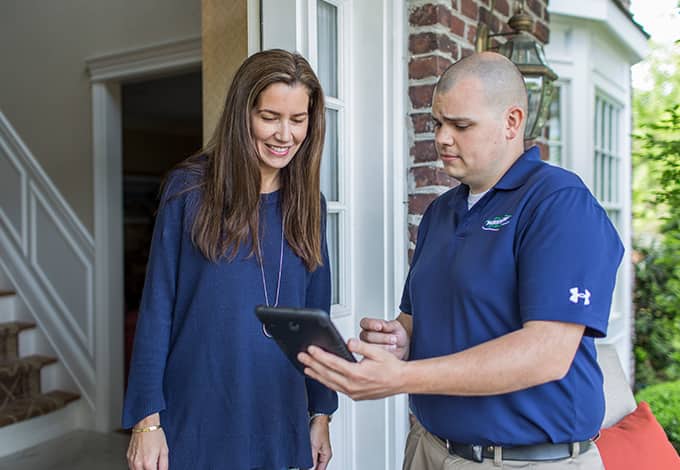 Locust Valley, NY Home Pest Control
At Parkway Pest Services we are so successful in eliminating pests from Locust Valley homes because we don't just get rid of the pest we see. Our highly trained professionals take the time to "dig deep" and get to the root of your home's pest problem. We provide the complete elimination of pests in order to prevent a re-infestation from occurring.
We offer two different residential pest control packages for our homeowners to choose from, the Parkway PestGuard and the Parkway PestGuard+. Each addresses both the exterior and interior needs of your Locust Valley home. Our Integrated Exterior Treatment and Rodent Detection System houses weather resistant insect bait on the exterior of your home. This allows us to monitor and control rodent and insect activity before they have the chance to get inside. This highly effective system allows us to stop ants, spiders, centipedes, mice and other pests from making their way inside of your home, limiting the amount of interior pest control treatments that need to be completed.
Our Parkway PestGuard protects your home from over 30 common household pests, and our Parkway PestGuard+ offers the addition of termite control services. Give us a call to learn more about either of our year-round residential pest control programs!
Mosquito Control In Locust Valley, New York
Parkway Pest Services knows just how problematic mosquitoes can be; they swarm in large numbers, are difficult to control, and can make it almost impossible to enjoy your own backyard without being peppered with itchy red welts. However, besides being annoying, mosquitoes are considered to be very dangerous, they spread serious diseases that can seriously affect the health of the person infected. The Zika Virus, West Nile Virus, and Eastern Equine Encephalitis (EEE) can all be spread by mosquitoes.
At Parkway we provide our customers with 2 different mosquito options to choose from, both able to dramatically reduce mosquitoes numbers found on your property:
One-Time Service- This single mosquito treatment is a one and done deal and provides relief from mosquitoes for up to 3 weeks. This is a great option if you need to reduce mosquito populations on your property before a large outdoor gathering or event.
On-Going Service- This provides protection against mosquitoes during their entire active season, April thru October. Our trained technicians will inspect your property, locate breeding grounds and treat those areas with an effective mosquito treatment.
Contact us today to enjoy your summer without being covered in mosquito bites!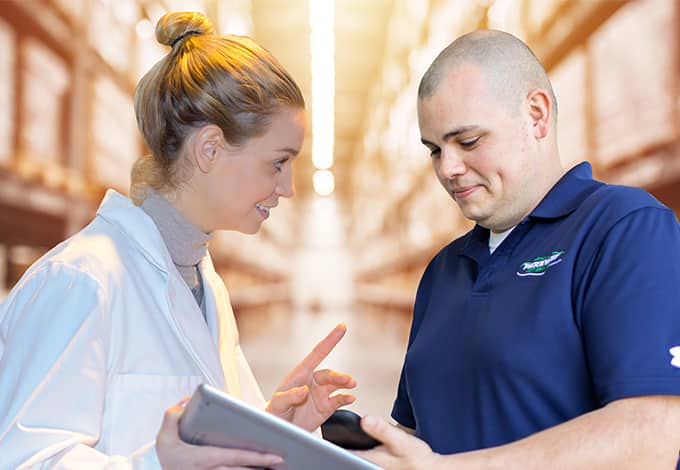 Locust Valley, NY Commercial Pest Control Services
To protect your Locust Valley business from pests we utilize Integrated Pest Management; IPM allows us to use a limited amount of insecticides, while still providing exception relief from pests. Commercial pest solutions using IPM include some of the following:
Increasing sanitation practices.
The identification of pest entry sites.
Putting into place exclusion measures to stop pests from being able to enter into your facility.
Mechanical Changes.
Benefits to choosing Parkway for your commercial pest control needs include; that you won't have to worry about indoor pollutions, your high-tech equipment will remain safe, and our services help you to maximize safety and reduce liability. Keep your customers and employees safe from pests risks and keep your business's reputation intact through the commercial pest control services here at Parkway. Other reasons why to choose Parkway for your commercial pest control needs include:
Our technicians only treat when it is necessary.
We are Green Shield Certified by IPM Institute of North America
We have 2 Board Certified Entomologists and 2 Associate Certified Entomologists on staff.
Our staff is continuously trained and kept up to date on changes in laws and technology.
Why Choose Parkway Pest Services In Locust Valley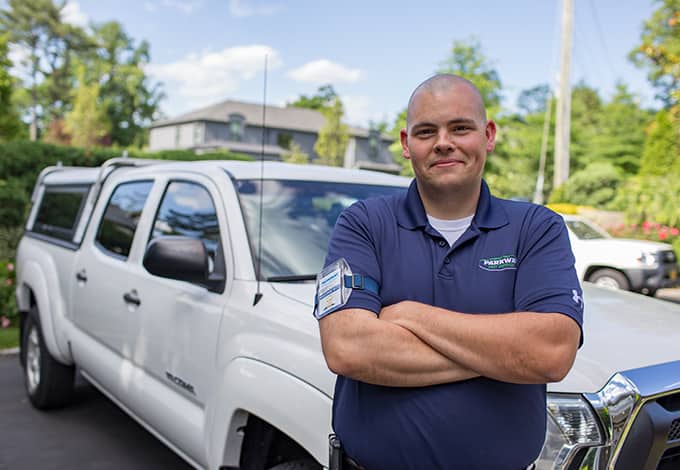 Since our beginning Parkway Pest Services has taken great pride in treating each of our customers with the greatest respect and providing treatments that are based on the latest technology and education available. We are a trusted part of our community and are known for our friendly professional employees who provide fast, thorough, and effective treatment services. For over 80 years we have been protecting New York people and property from pests. We are a full-service company that offers comprehensive pest control services for both homes and business. In addition to residential pest control, commercial pest control, and mosquito control services we provide the following quality services for Locust Valley residents to take advantage of: