Exterminators In Mamaroneck, NY
Mamaroneck, New York is a very popular suburban community that offers its residents easy access into New York City, beautiful views along the Long Island Sound, and gorgeous residential neighborhoods to call home. To help keep your Mamaroneck property free of the many pests that also unfortunately call this New York City suburb home, trust the pest control experts at Parkway Pest Services. At Parkway we have over 80 years of experience protecting New York residents and their homes and businesses from the damage pests cause. Give us a call today to learn more about how our guaranteed pest control services, exceptional customer service, and industry-leading, modern technology can solve your residential or commercial property's pest problems quickly and completely!
Home Pest Control In Mamaroneck, NY
At Parkway Pest Services we highly recommend putting into place a year-round residential pest control program to protect your home, family, and belongings from a wide variety pests. The benefits of choosing us to meet your home's pest control needs include: we are dedicated to getting to the root of your home's pest problems and then putting into place the prevention measures needed to keep them from returning in the future. In addition, we offer two different levels of year-round pest protection through our PestGuard and PestGuard+, ensuring that your exact pest control needs are met. Additional benefits to choosing us for all your residential pest control needs include:
Our home pest control services provide both exterior and interior control against pests. We stop pests before they have a chance to get inside your home.

Our services are easy to schedule and you don't need to be home for treatment to occur.

Parkway offers a wide variety of residential pest control services including termite control, tick control, mosquito control, green pest control, and nuisance wildlife control.

We are a family-owned and operated company which means that we live and work where our customers live and work. This gives us a deep understanding of the pest problems, which are common in our area and how to solve them.
To learn more about protecting your home from the year-round threat of pests found in Mamaroneck, give the area's pest control experts at Parkway a call today.
Tips To Avoid Ticks In Mamaroneck, NY
Ticks are found living throughout New York, including in Mamaroneck. Ticks, while small in size, are a very big danger because of the wide variety of serious diseases they can spread to people and pets. To lower your chances of coming into contact with these biting pests, partner with Parkway Pest Services and put into place our outdoor tick control program during the warm weather months when these parasitic pests are most active. Our tick control services include a thorough inspection, the creation of a customized treatment plan, and multiple visits throughout the tick season by our professionals to help maintain a tick-free environment on your Mamaroneck property. In addition to putting into place a professional tick control program, doing the following things around your property can help deter ticks and hopefully avoid large populations from developing on your property.
Keep your property's lawn cut short.

Trim back wooded areas away from your property line.

Remove piles of wood, leaves, and sticks from your property that ticks could hide underneath of.

Prevent shrubs and bushes on your property from overgrowing.

Remove bird or wild animal feeders from your property.
To learn more about avoiding contact with ticks on your Mamaroneck property, contact Parkway Pest Services today.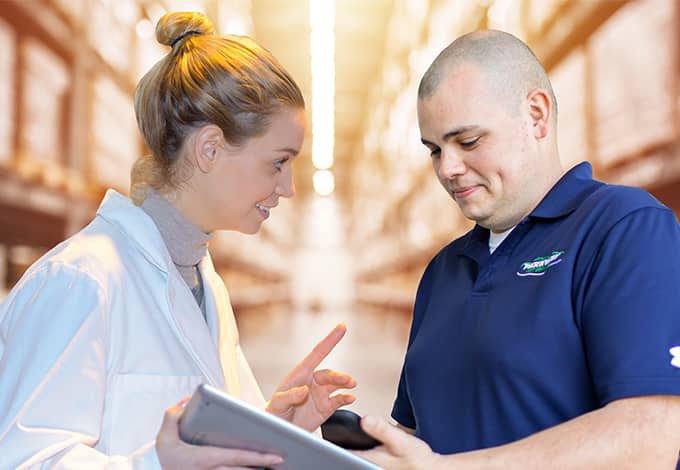 Commercial Pest Control In Mamaroneck, NY
Our highly trained and educated professionals are dedicated to providing the commercial pest control services needed to protect New York area businesses from being damaged by pests. Our commercial pest control services include the things that are needed to implement a long-term solution to protect your business, your customers, and your employees from pests such as cockroaches, flies, ants, and spiders. To protect your business from rodents and insects we provide the following:
Routine inspections of your facility and property
The installation of monitoring stations
Treatment using highly effective baits and gels (only when necessary)
IPM education to help increase sanitation practices, mechanical changes, and implement exclusion measures
We have a variety of pest control programs to choose from: green pest control, LEED certification, bio-remediation, industry solutions, rodent demolition, and poison ivy removal.
Give us a call to learn more about protecting your Mamaroneck business from pests with the help of the New York commercial pest control experts at Parkway Pest Services.
Learn How To Avoid Termite Damage In Mamaroneck, NY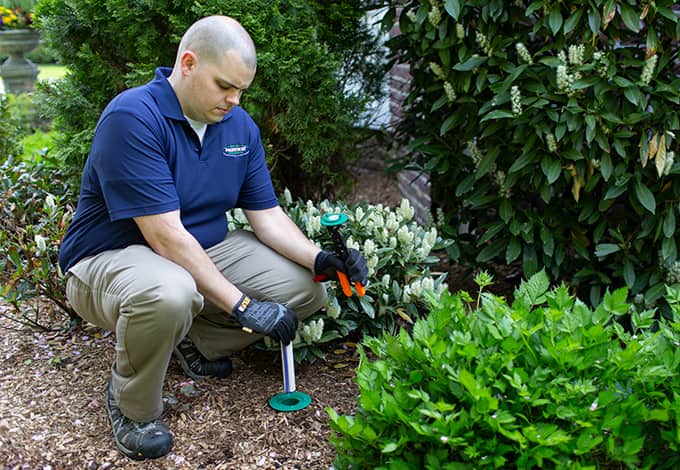 If you are looking to protect your property from wood-eating, highly damaging termites, you will want to partner with one of the leading pest control companies in the New York metropolitan area. At Parkway, we specialize in effective termite control, protecting properties from termite damage (which can become costly and aren't typically covered by homeowner's insurance). If termites have invaded your property, you will most likely discover the following things:
Piles of discarded wings after reproductive termites swarm from a mature colony to mate and create a new nest

The presence of mud tubes running along the ground or up your home's foundation or basement walls

Wood damage inside or outside of your home.
Despite leaving signs of their presence, detecting a termite infestation can be difficult to determine because they live underground or inside the wood they are eating. To combat their sneaky nature and to help protect your home from being invaded by termites, Parkway Pest Service highly recommends, and is an authorize operator of, the Sentricon® System with Always Active™. Sentricon® with Always Active™ is an effective, eco-friendly system that not only quickly stops any current termite activity, but remains in place to provide long-term protection against future termite invasions. To learn more about eliminating termites with the help of our professionals and the Sentricon® System with Always Active™ or any of our other highly effective termite control options, call Parkway Pest Services today!