Peter Scala, President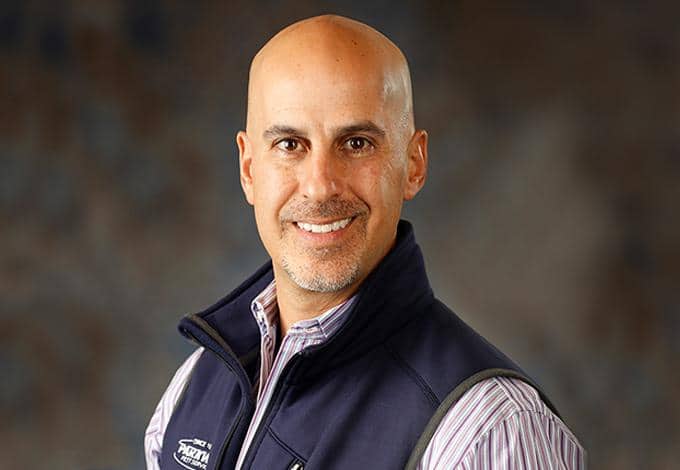 Peter Scala is the Technical Supervisor and President of Parkway Pest Services. He earned his Bachelor of Science degree in Entomology at Purdue University. Peter's college advisor was Dr. Robert Corrigan. Peter is also a Board Certified Entomologist by the Entomological Society of America. Furthermore, he is a certified Bed Bug Specialist. Peter started his pest control experience at Bain Pest Control in Massachusetts, where he learned about termites and carpenter ants. During his tenure at Purdue University, he was also employed as a representative of both Dow Chemical and Bayer Corporation. At these companies, he had the opportunity to interact with other pest control operators, learning their techniques in dealing with pest control problems. His territory included New Jersey to Northern Connecticut. Peter has extensive experience in many aspects of food storage processing procedures and termite control procedures. He attended the Food Processing Plant Pest Control Course and completed the correspondence course offered through the American Institute of Baking America. Peter has a working knowledge of Good Manufacturing Practices (GMP'S), Hazard Analysis Critical Control Points (HACCP), and SQF (Safe Quality Food) procedures. He is also certified and trained to install the Sentricon® System. Peter graduated from the NYC Rodent Academy, in which Dr. Robert Corrigan, world-renown rodent expert, was the professor.
Peter continues to enhance Parkway Pest Services by attending the Annual Purdue Pest Control Conferences, Associated Pest Services, National Pest Management Association, and other local conferences. He is also a member of The New York Pest Management Association and PI CHI Omega, an entomological fraternity where he interacts with world-renowned entomologists keeping abreast of the latest pest control techniques. He is uniquely qualified to consult in every aspect of Pest Control. Learn more about Peter on LinkedIn.
Internationally, Peter has successfully started a pest control company on the islands of Turks and Caicos. The company will be focusing on providing long-term green termite solutions. Peter is currently working with various resorts, hotels, and restaurants to provide pest control services. As a board-certified entomologist, his expertise allows the company to provide high-quality pest control services. Peter has introduced a new green product, the Sentricon Always Active® Termite Colony Elimination System, with Recruit HD "Always Active® to various locations to effectively prevent and treat termite colonies. The Sentricon product has been approved by the Turks and Caicos Ministry of Health and Human Services. Through Sentricon Always Active®, Parkway can provide the most effective, non-intrusive termite control solution available. No other company on the islands of Turks and Caicos has this product. Parkway can control termites without the side effects and environmental impacts of previous methods. Peter is working on introducing other green products and will be offering consultations as well as technical training.
In January 2015, Peter and his partners started a company called Tech2o. Tech2o is a company focusing on cooling tower cleaning, treatments, and maintenance services. The company will be adding new services such as ice machine sanitation services along with other environmental services.
Peter Mongillo, Vice President
Peter Mongillo, Vice President of Parkway Pest Services, is a graduate of Mount Saint Michael Academy and received his Bachelor's Degree in Business from Fordham University. Peter attends various trade seminars to keep abreast of new trends in pest management. He is a member of the National Pest Management Association and the New York State Pest Management Association. He has been part of the Parkway management team since 1966.
Pat Sposato, Executive Account Manager
Pat Sposato, A.C.E., has been serving Parkway customers since 1973. He is a life-long Westchester resident and a graduate of IONA College in New Rochelle, New York. Pat was selected 2006 Affiliate of the Year for the Westchester Putnam Board of Realtors. He is a member of various industry, trade, civic, service, and fraternal groups. Pat was instrumental in achieving the Green Shield Certification from the IPM Institute of North American for Parkway. "It is indeed a privilege to be part of the Parkway management team." - Pat
Brian Mongillo, Technical Supervisor
Brian Mongillo is the Nuisance Wildlife Specialist/Project Manager and the Landscape Care Specialist/Project manager at Parkway Pest Services.
Mongillo was a native New Yorker raised in Katonah, NY, and currently resides in Stamford, CT. He is a graduate of the University of Kentucky's Department of Agriculture. He started his career working for Orkin, considered one of the best pest control companies globally, which is located in Lexington, Kentucky. Mongillo then returned to the New York area to join the team at Parkway Pest Control, where he has worked for over 15 years. He oversees large projects, specialty projects, nuisance wildlife work, landscape work, among others.
In 2013 Mongillo passed the Entomology Society of America's Associate Certified Entomologist (ACE) exam.
Vincent Scala, Past President
Vincent Scala graduated from Purdue University in 1959 and has studied entomology and structural and industrial pest management at the School of Agriculture. He is a Board Certified Entomologist and currently serves as a consultant at Parkway Pest Services as necessary. He proudly served as a lieutenant in the United States Army in 1962. He is a past president of the Long Island Pest Control Association.