Exterminators In Manhasset, NY
The pest control professionals at Parkway Pest Services have been providing quality services to the residents of Long Island, Brooklyn, and the New York metro area since 1932. We live and work within our local communities and take pride in helping you to protect your Manhasset home and property from pests. Along with being an annoyance, pests can be dangerous and damaging. Let us take the stress of protecting your home from pests off your to-do list so that you have more time to relax in your home and spend time with your family enjoying all the amenities that Manhasset has to offer.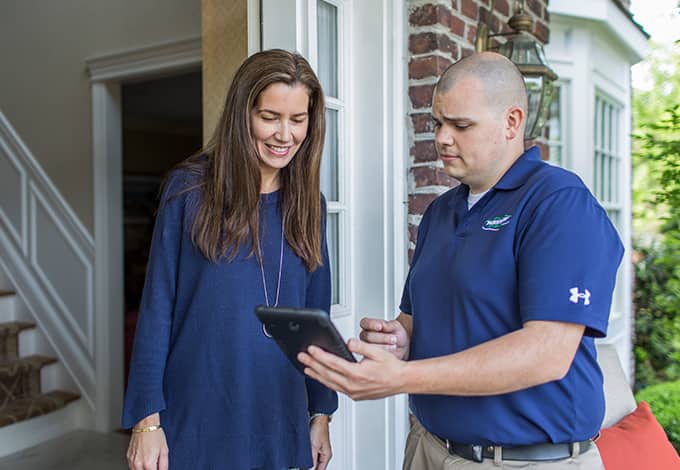 Home Pest Control In Manhasset, NY
Have you ever come home after a long day at work to discover a line of ants on your walkway, and after opening the door, you find the ants have made their way into your home? This situation happens more often than you think, and once ants make their way into your home they will contaminate your food, create nests within your home, and be quite difficult to get rid of. The best way to protect your home from ants and other common household pests is to put in place a year-round home pest control program.
At Parkway Pest Services we have program options to offer our customers; this is because we understand that each Manhasset home will have its own unique pest control needs.
Parkway PestGuard Program
The Parkway PestGuard program includes four annual visits providing both interior and exterior services, along with pest identification services. This program covers over 30 common pests including: carpenter ants, fleas, ticks, and yellow jackets located within two feet of the structure. It also includes unlimited service calls.
Parkway PestGuard+ Program
The Parkway Platinum program includes everything that is in the PestGuard program but has the added benefit of termite control. This program includes the installation of termite monitoring devices around the exterior of your home. If termites are found on the property, our pest control professionals will provide services to eliminate them.
Contact us today, to see how we can help to stop ants and other common household pests from invading your Manhasset home.
Manhasset, NY Termite Control
Termites are extremely damaging pests that can cause huge issues for home and business owners in Manhasset and throughout the entire country. At Parkway Pest Services, we understand how dangerous termites can be and have developed an effective treatment to completely get rid of these pests from properties.
At Parkway one way that we eliminate termites is through the use of the Sentricon® Termite Colony Elimination System. This system uses bait stations which are placed around your home without the need to trench or drill. The termites will enter the bait stations, ingest the bait, and bring it back to the rest of the colony; the bait disrupts reproduction effectively eliminating all of its members. Other benefits of the Sentricon® Termite Colony Elimination System include:
The Sentricon® System is environmentally sound.

The System is non-invasive and completely removable; it does not require any digging or trenching.

Sentricon® requires only grams of the active ingredient to be effective.

All Sentricon® stations, components, and the Recruit bait matrix are manufactured in the United States.
We also can provide termite elimination through conventional means using liquid termite treatment. Termite elimination is completed using a trench that is dug around the foundation of your home. Termiticides are then mixed in with the soil which the termites will then ingest and take it back to the rest of the colony eliminating all of its members.
Contact Parkway today to schedule your home's termite inspection.
Why Choose Parkway For Manhasset Pest Control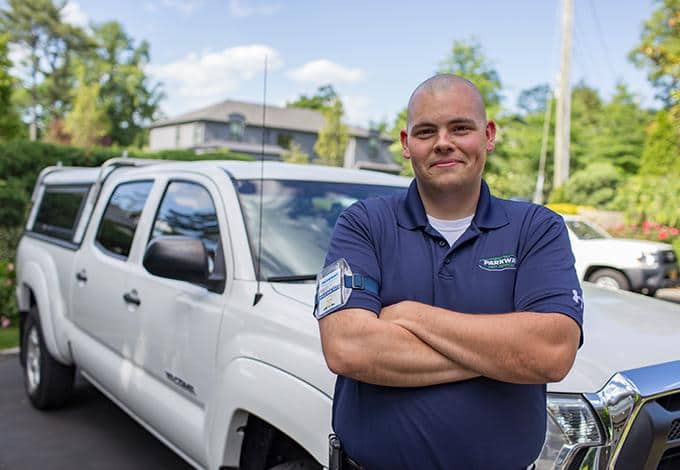 Parkway Pest Services has been in the business of providing pest control services to communities in New York for over 80 years. We pride ourselves on treating each of our customers with the utmost respect and with providing treatments that are based on the latest technology and education available. We are a trusted part of our community and are known for our friendly, professional employees who provide fast, safe, and effective treatment services.
Along with termite control and home pest control services, we also provide the following services to the residents of Manhasset: bed bug control services, commercial pest control services, green pest control, outdoor tick control, outdoor mosquito control, wildlife removal, power washing, radon testing, and water testing.
To start protecting your Manhasset home from problems with pests, call the pest control experts at Parkway Pest Services now!