Exterminators In Mount Vernon, NY
Mount Vernon is a densely populated city found in Westchester County, comprised of both urban and residential neighborhoods, and is considered to be an inner suburb of New York City. To protect your Mount Vernon home or business from the many pests that also reside in Westchester County, turn to the local New York pest control experts at Parkway Pest Services. Since 1932 we have been providing exceptional pest control services to the residents of New York, we are a family owned and operated company who understands the unique needs of our customers, customers who live and work in the same areas that we do. Modern services, knowledgeable and trained technicians, and field experts are what allow Parkway Pest Services to keep any Mount Vernon home or business free of insects, rodents, termites, pest birds, and other critters. Contact us today to get started protecting your home, family, and property from potentially dangerous and damaging pests.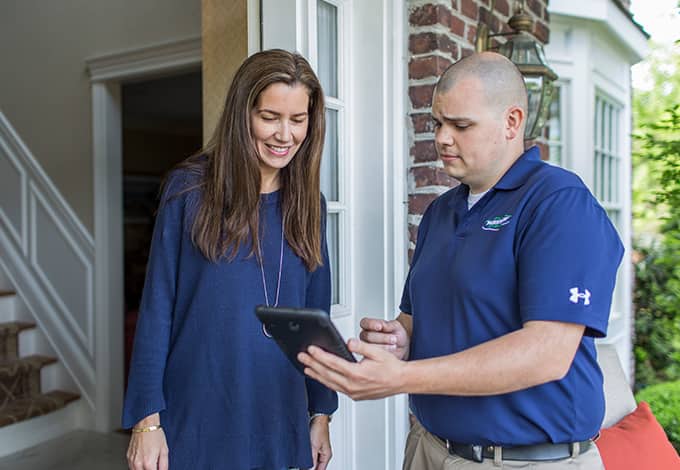 Home Pest Control In Mount Vernon, NY
Partner with Parkway Pest Services and our local, certified exterminators to keep household pests out of your Mount Vernon home all year-long. By implementing one of our year-round residential pest control programs you will never again have to wake-up to a line of ants marching through your kitchen, find unsanitary mouse droppings in the corner of your basement, or have unsightly cobwebs in the corners of your home. We offer two highly effective year-round pest control programs for our homeowners to choose from. Our Parkway PestGuard includes four annual visits from our professionals providing both interior and exterior services and pest identification services. This program covers over 30 common pests including wood-damaging carpenter ants, fleas, ticks, and yellow jackets located within two feet of the structure. It also includes unlimited service calls. Our Parkway PestGuard+ offers everything that is in the PestGuard program, but has the added benefit of termite control, and includes the installation of termite monitoring devices around the exterior of your home. If termites are found on the property, our pest control professionals will provide the services needed to eliminate them completely from your property. By partnering with Parkway Pest Services to eliminate pests from your Mount Vernon home you have nothing to lose but the stress of having to deal with unexpected and unwanted pest invasions.
Protect Your Mount Vernon, NY Home From Carpenter Ants
Carpenter ants are a destructive species of ant that live together in large colonies, and once they find their way into your home they can create damaging nesting sites inside of your home's structural wood. To help protect your Mount Vernon home from being invaded and then damaged by carpenter ants, we suggest implementing the following prevention tips in and around your home.
Seal-up any holes found in the exterior of your Mount Vernon home.

Remove their access to food sources. Make sure outdoor trash cans have tight-fitting lids and store food inside your home in the fridge or in air-tight containers.

Eliminate their access to water sources. Fix leaky pipes, fixtures, and faucets, make sure that gutters are working to direct water away from your home.

Trim back overgrown bushes, trees, and landscaping away from the exterior of your home.
At the first sign of large black ants living in your home or wandering around your property, contact the carpenter ant professionals at Parkway Pest Services. We can provide the necessary services to eliminate and control any size carpenter ant infestation.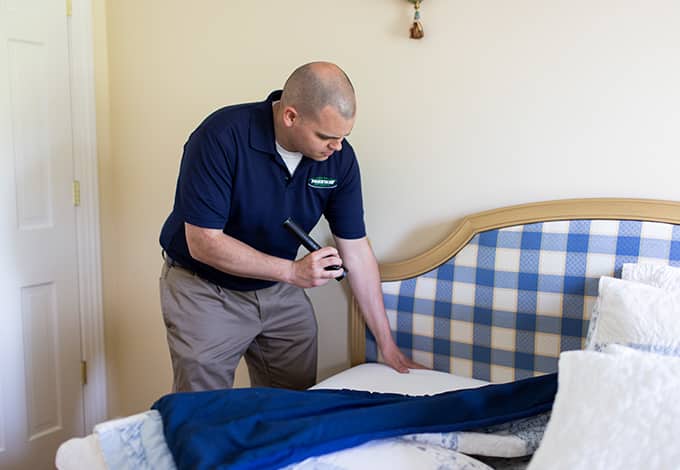 Learn How To Avoid Bed Bugs In Mount Vernon, NY
Bed bugs are such a prolific, difficult to control pest because they are very good at their job. If they were human they would win employee of the month, every single month. The bed bug's main job is to be in close proximity to their food source, which unfortunately for us, is human blood. And because they are so good at doing their job, avoiding coming into contact with bed bugs out in public is very difficult. It also means that avoiding having a bed bug presence in your Mount Vernon home can also be very tricky. Due to the difficult and frustrating nature of bed bugs, Parkway Pest Services highly suggests scheduling professional bed bug inspections for your home. Our professionals, both human and K-9, have the experience, training, and modern technology needed to find and eliminate bed bugs from any Mount Vernon property. To learn more about avoiding bed bugs, or to schedule a K-9 bed bug inspection from Parkway Pest Services, get in touch with us today!
Commercial Pest Control In Mount Vernon, NY
Parkway Pest Services is proud to be an industry leader in the field of commercial pest control services. We are able to offer our commercial customer's pest control solutions that use limited amounts of insecticides through the use of Integrated Pest Management (IPM). IPM solutions provide a way to solve pest problems in a manner that minimizes risks to both people and the environment. At Parkway, IPM includes the implementation of increased sanitation practices, identification of pest entry sites, the implementation of exclusion measures, and putting into place mechanical changes. Using IPM we can control pest problems while using only limited amounts of insecticides in targeted areas of your facility, and by choosing Parkway Pest Services for your pest control needs you will receive the benefits of:
Not needing to worry about indoor pollutants

Knowing that our treatments are safe around your facility's high tech equipment

Knowing that the health of your employees and customers is being protected
Contact Parkway Pest Services to create a customized, comprehensive a pest management program that addresses your company's unique pest pressures and remains sensitive to your facility, your industry's regulatory needs, and the environment.