Exterminators In New Rochelle, NY
New Rochelle is located in the southeastern portion of New York state and has been listed as one of the best cities in both New York and across the country to raise children in! This family-friendly city offers residents diverse neighborhoods, thriving business districts, great schools, and plenty of amenities. Unfortunately, though, it is not just families that flock to New Rochelle. Insects, rodents and other pests that commonly live throughout New York also like to pick New Rochelle as a place to call home. To protect your home or business from pests, turn to the New York pest control experts at Parkway Pest Services. Since 1932 we have been committed to providing comprehensive, highly effective pest control services to each and every one of our customers. Get in touch with us today to learn why Parkway Pest Services is the right choice to handle all of your New Rochelle property's pest control needs!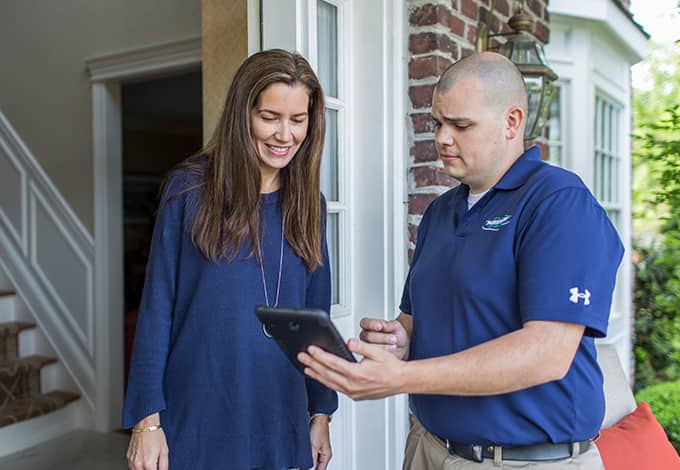 Home Pest Control In New Rochelle, NY
Parkway Pest Services is a local New York pest control company, and because we are local we have a deep understanding of the pests that live in the area and know how to prevent problems with them in New Rochelle homes. At Parkway our professionals take the time needed to get to the root of your home's pest problems, provide effective treatment, and then put into place the preventative measures needed to keep pests from returning. To keep pests out of your New Rochelle home, choose one of our highly effective residential pest control options:
Parkway PestGuard- This program provides four visits per year, accurate pest identification, coverage against more than 30 common pests, interior and exterior service, and unlimited service calls.

Parkway PestGuard+- This program also provides four visits per year, accurate pest identification, coverage against more than 30 common pests, interior and exterior service, and unlimited service calls, and termite protection using the Sentricon® System with Always Active ™.
In addition to our annual programs, we offer the following targeted services to control pests living in and around New Rochelle residential properties: tick control, termite control, mosquito control, green pest control, and nuisance wildlife control. Call us today to learn more or to schedule service!
Tips To Avoid Silverfish In New Rochelle, NY
Silverfish are humidity seeking pests that should be guarded against to ensure that they don't find their way into your home. When inside of homes and other buildings silverfish feed on items that are high in carbohydrates, which could translate into damage to upholstered furniture, photos, cardboard boxes, clothing, books, wallpaper, and pantry items like coffee, sugar, cereals, and flour. While silverfish are not a dangerous pest, they are a damaging pest and should be kept out of homes and other structures. To help prevent silverfish from finding their way into your home we suggest the following prevention tips:
Inspect your home's foundation and walls and seal up any gaps or cracks you find by using a caulking gun or other sealing agent.

Seal or repair spaces that are found around windows and doors as well as around the areas where wires, pipes, and other utilities enter into your home.

Install door sweeps on all exterior doors.

Eliminate areas of moisture around your home by removing overgrown vegetation from the exterior of your home, make sure that gutters are working properly, and fix any leaky or drippy pipes, fixtures, or faucets.

Store clothing, blankets, and other similar items in plastic air-tight containers instead of inside of cardboard boxes.
If you see silverfish in your home, or signs of their presence, contact Parkway Pest Services. Our professionals can quickly implement the services needed to get rid of these damaging pests from your New Rochelle home.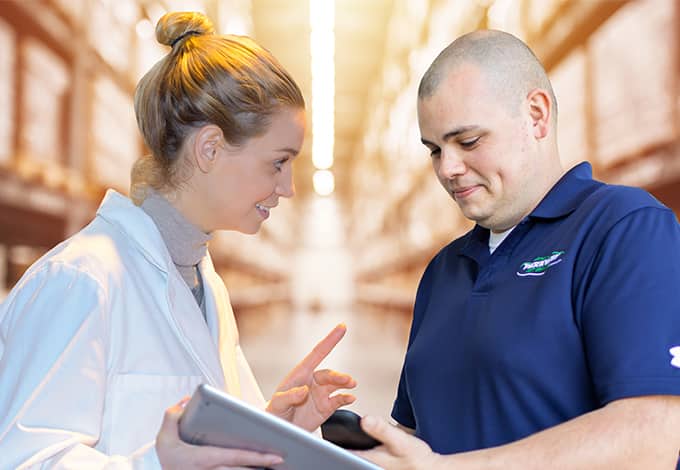 Commercial Pest Control Solutions In New Rochelle, NY
Listed below are some of the many reasons why your New Rochelle business should have a commercial pest control program in place:
Pests scare your valued customers away.

Pests can damage the structure of your business.

Insects and rodents can enter into your commercial facilities multiple ways including in deliveries, on people, and on their own.

They can chew through or feed on your business's inventory and products.

Pests will contaminate your commercial property with their urine, saliva, and feces.

They may introduce viruses, diseases, and bacteria into your facility that can make you, your employees, and customers ill.
At Parkway we are a leader in the commercial pest control industry and can protect your facility from the pests that want to invade it to gain access to food, water, and shelter. Through Integrated Pest Management we are able to provide highly effective pest solutions, only using pesticides when necessary. Parkway Pest Services is a Green Shield Certified company, meaning that you won't ever have to worry about indoor pollutants or treatments being dangerous around your high tech equipment, customers or employees. Give us a call to learn more about our commercial pest control solutions for your New Rochelle business!
Learn How To Avoid Bed Bugs In New Rochelle, NY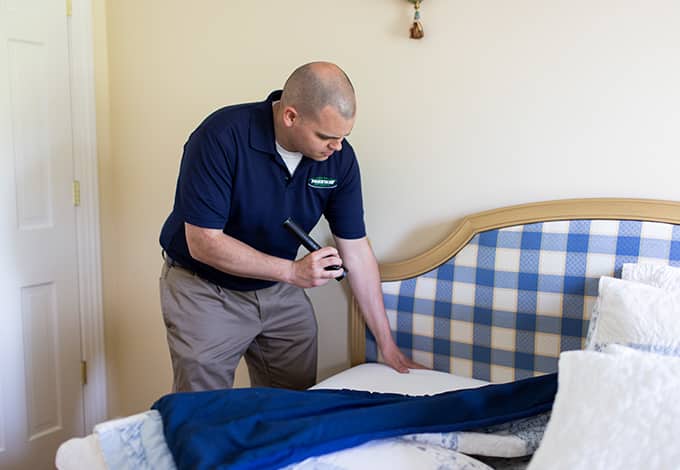 To avoid having bed bugs living in your New Rochelle home your first need to know how they got into your home and why they are there. First, let's talk about how they got into your home. They most likely found their way into your home by hitchhiking their way in on you, your kids, or your belongings. Bed bugs can be found in any public place where there are lots of people coming and going – so basically anywhere! Accidentally introducing bed bugs into your family home from the airport, a shopping center, school, hotel, library, or movie theater can happen to anyone. Next, let's discuss what bed bugs are doing in your home. Bed bugs are in your home for one reason and one reason only, to look for food, and unfortunately for you and your family, their favorite food source is human blood. Now that you know a bit more about the how and why of bed bugs, what can you do to avoid introducing these pests into your home? The bed bug professionals at Parkway Pest Services want to offer you some easy tips to help avoid bed bugs from invading your home:
Know what bed bugs look like so that you can avoid them. Adults are oval and flat in shape, with reddish-brown coloring, and are the size of an apple seed. Nymphs are smaller in size, only about the size of the head of a pin, and are whitish in color unless they have recently fed, in that case, they will be bright red in color.

When spending time out and about make sure that you keep personal belongings and outerwear up off of the ground.

Wash clothing that you and your kids wear on a regular basis in hot water.

After traveling for business or pleasure, make sure that you immediately wash all clothing in hot water and wipe down and vacuum out suitcases before storing them away.

Do not introduce used furniture or mattresses into your home.

Immediately wash newly purchased clothing (new or used) after bringing the items home.
To learn more about avoiding bed bugs and what to do in the case of an infestation, contact the bed bug control experts at Parkway Pest Services.