Effective Pest Control Options For North Pelham, NY Property Owners
Do you wish pests would never invade your North Pelham property? Or that pests such as rodents and insects didn't have the ability to damage your property, equipment, and reputation? If so, it's time to invest in professional pest control and management from Parkway Pest Services. All of our pest control options are designed to provide home and business owners with what they need to enjoy a pest-free property. Don't waste time looking for DIY solutions and home remedies when Parkway Pest Services can provide reliable and effective services every time. Contact us today for more information about how we can help.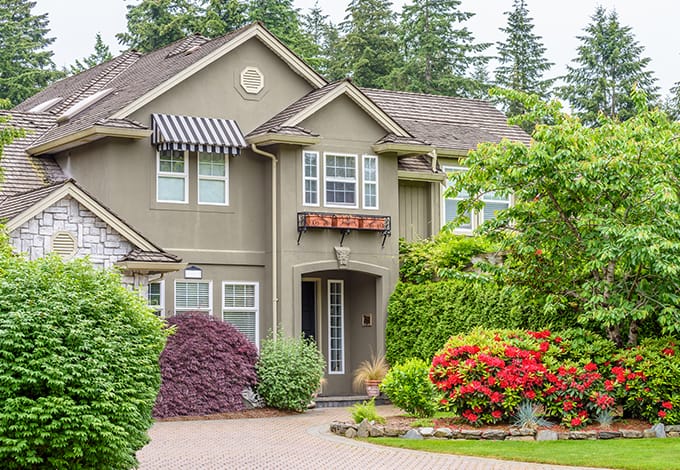 Home Pest Control In North Pelham, NY
A happy home is a home without pest problems. The only way to make sure your North Pelham home remains 100% pest-free this year is with the protection of a comprehensive home pest control plan from Parkway Pest Services. We have been providing homeowners effective residential pest control and treatment options for over 80 years, and we don't plan on stopping anytime soon. With our PestGuard and PestGuard+ home pest control programs, you can rest easy knowing that your North Pelham home will never deal with pest problems. At Parkway Pest Services, we believe in providing only the best pest protection available, which is why we implement Integrated Pest Management methodology into all of our pest control services. Reach out to our licensed pest control experts today to learn more about our residential pest control services and treatment options.
Commercial Pest Control In North Pelham, NY
Nothing is worse than a customer seeing flies, rodents, or cockroaches infesting your North Pelham business. Not only will pests drive your customers away, but they can also introduce health risks and damage the structural integrity of your commercial property. Without a professional pest control plan in place, pests have free reign to invade your business and wreak havoc. Don't wait for pests to invade. Instead, make the proactive decision to implement an effective commercial pest control plan before pests are able to infiltrate your facility. At Parkway Pest Services, we offer several different commercial pest control services for just about any business industry. Some of the industries we service are healthcare facilities, schools, office buildings, supermarkets, food-processing businesses, and many more. Trust Parkway Pest Services with the protection of your North Pelham business property. Our certified pest technicians will never let you down.
Bed Bug Prevention Tips Everyone Should Know In North Pelham, NY
If you've ever awakened to find dozens of rows of tiny red bites across your skin, chances are you've dealt with bed bugs. These tiny hitchhiking pests invade North Pelham properties by hitching rides on luggage and clothing. Once inside, bed bugs can squeeze themselves into hard-to-reach places and remain hidden for several months at a time. Bed bugs are small enough and flat enough to fit under floorboards, hide behind electrical outlets, and crawl behind wallpaper. The best way to avoid having these blood-feeding insects in your North Pelham home or business building is by preventing them from getting there in the first place. Bed bug prevention is often very difficult, but there are a few prevention tips you can try in order to avoid bringing them to your property.
When traveling, place all your dirty clothes in airtight bags. This will separate your used items from your clean items and will keep any bed bugs that may have crawled into your dirty clothes separated from the rest of your belongings.

Upon returning home from a trip, put any items you suspect bed bugs might have crawled into in the washer on the highest heat setting. If any bed bugs were in your belongings, the high heat should eliminate bed bugs in all stages of life.

Always check your hotel or motel room for signs of bed bug activity before staying there for the night. If you notice a musty odor, bloodstains, or tiny white eggs anywhere in your room, ask to be moved to a separate one.
If bed bugs have already invaded your property, or you would like to have a bed bug inspection, reach out to Parkway Pest Services today. We offer effective solutions to a wide variety of common pest problems, including bed bugs.
Avoid Termite Damage In North Pelham, NY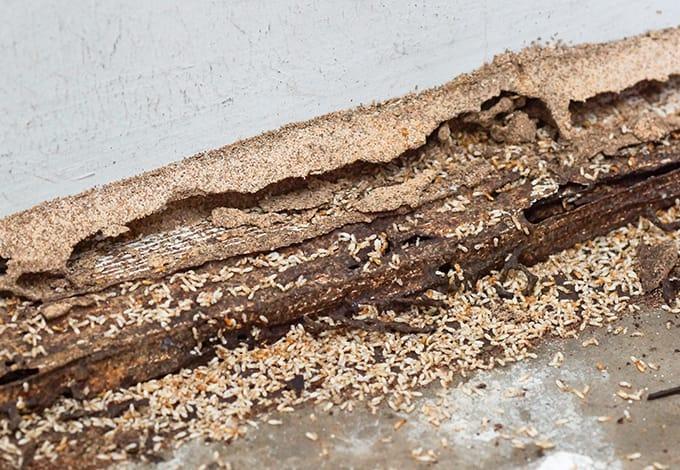 Finding termites in your North Pelham home or business property is not a pleasant experience, to say the least. These silent destroyers are some of the most destructive pests to damage residential and commercial properties every year. Most of the time, you won't even know termites are causing destruction in your home or business until after significant damage has been done to your building's structure. Some termite infestations even involve multiple colonies, which means they can do more damage to your North Pelham property in a shorter amount of time. The good news is that there are a few things you can do to try to prevent termites before they invade. Some of the steps you should take to avoid termite damage include:
Moving logs, stumps, old fences, and other wooden materials out of your lawn.

Don't use mulch around the exterior of your building.

Cut brush and foliage away from your walls to allow the sun to dry up excess moisture around your foundation.

Install dehumidifiers in rooms that might have excess moisture, such as bathrooms, laundry rooms, and basements.

Find and repair faucets, pipes, and drains that leak or drip.

Identify potential entry points and seal them immediately.
When it comes to keeping your North Pelham property protected against the threat of termite damage, there's no one better than Parkway Pest Services. We offer advanced termite treatment and control methods to eliminate existing termites and keep them away from your property for years to come. Give us a call today to learn how our termite control services can benefit you.