Exterminators In Plandome Heights, NY
The village of Plandome Heights, New York, is a true community. Residents volunteer and work together serving one another allowing this community to meet its goal of lower taxes for all. This sense of community allows residents to care for one another and respond with heart to local people in need and to meet challenges as a united group and overcome. This ethic is truly helpful when facing the challenges that pests pose. Mice, mosquitoes, ticks, and many other pests pose a risk to the health and well-being of the community; and termites, rodents, and more can damage property or worse.
Many have discovered that the best way to protect their homes and the community as a whole is to implement a year-round pest control plan to control pests in their homes and businesses. Parkway Pest Services offers affordable, effective year-round residential and commercial pest control services that are environmentally responsible to keep your Plandome Heights home or business free from the dangers of unwanted pests. To learn more about all that Parkway Pest Services has to offer, contact us today.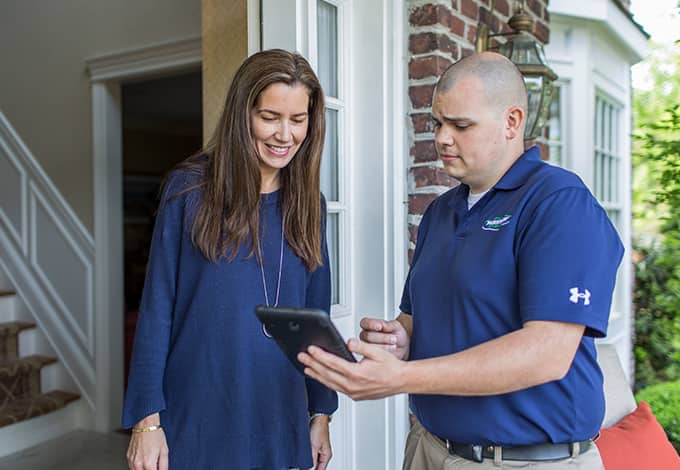 Residential Pest Control Solutions In Plandome Heights, NY
Pests can be a real danger when they invade your Plandome Heights home. Not only can they spread disease to you and your family, but they can also destroy personal items and damage the structure of your home. Controlling pest populations in and around your home takes a lot more than a spray can, which is why Parkway Pest Services offers two levels of protection for your home. Our experts begin with an extensive knowledge of local pests and their habits and habitats and use that knowledge to identify areas and conditions that are attracting pests to your Plandome Heights home. By addressing these sites, repairing these conditions, and regularly applying approved materials around your property, our team of experts can not only eliminate existing pest pressures, but they can also keep pests from coming back! Plus, by offering two distinct plans, we can ensure that you are only paying for the services that you need. Here's what you can expect:
Parkway PestGuard home pest control service: 4 visits per year that encompass pest identification and the elimination of more than 30 common pests with interior and exterior service. Parkway PestGuard also comes with unlimited service calls for issues that may arise between regularly scheduled visits.

Parkway PestGuard+ home pest control service: All of the benefits of Parkway PestGuard with the added protection of termite monitoring and control. Either way, you can know that you are receiving some of the most comprehensive and effective pest protections available. To learn more about our home pest control services, simply give us a call today.
How To Detect Carpenter Ant Damage In Plandome Heights, NY
Carpenter ants are tricky pests. You typically only notice one or two at a time wandering inside your home leaving you to think that this is all there are. But, rest assured, where there are a few, many more are not far behind. Even the presence of a large 'nest' outside in your yard can sometimes be overlooked; but if they are in your yard it will not be long before they spin a satellite colony inside the recesses of your home, if they haven't already! The trouble is that carpenter ants prefer to remain hidden when they moonlight in your home. Oftentimes, they are able to damage the wooden structure of your home for months or perhaps years before you discover them. But, they do leave early warning signs, if you are careful to notice. These subtle signs include: blistered or flaking wood or wood that is hollowed out and smooth or small piles of sawdust and woodchips that are sprinkled with insect parts. Carpenter ants prefer humid areas so pay particular attention to bathrooms, laundry rooms, and kitchens; and if you have any areas in your home that have previously been damaged by water, there is a good chance this wood will be targeted! If you discover carpenter ants in your Plandome Heights home or close to it, be sure to contact the specialists here at Parkway Pest Services. Our team of highly trained professionals can quickly identify a carpenter ant infestation and eliminate the threat; or, if you prefer to eliminate the worry of carpenter ants before they strike, you can implement one of our year-round pest control programs! To discover the right approach for combating carpenter ants in your home, contact one of our experts today.
Protect Your Plandome Heights, NY Business From Pests
A lot of work goes into maintaining your reputation and upholding the integrity of your products or services when you own a business. There are many sleepless nights spent trying to intercept trouble before it strikes, but the damages and dangers that pests can cause can easily be thwarted before they become a major issue by implementing a year-round pest control plan for your commercial facility. If you are a business owner in Plandome Heights, the place to turn is Parkway Pest Services. Our experienced team of commercial pest professionals will implement a year-round pest control plan that will eliminate pests in your facility while meeting all of your industry-specific regulations. Our specialists are knowledgeable and up-to-date on the specific requirements for your specific industry, and they know how to properly document services to prove your compliance. Besides receiving effective pest control solutions that work, our commercial pest control teams will implement these key benefits:
Up to date log books

Monthly reports

Recommendations

Licenses

Insecticide labels and SDS

Integrated Pest Management protocols and procedures

Integrated Pest Management education and training for staff

Routine inspections of buildings and grounds

Safe monitoring stations discreetly installed

Effective baits and gels with no airborne contaminants

Services are safe around high-tech equipment

Reduced liability from pest pressures

Green Shield Certified
Tips To Avoid Bed Bugs In Plandome Heights, NY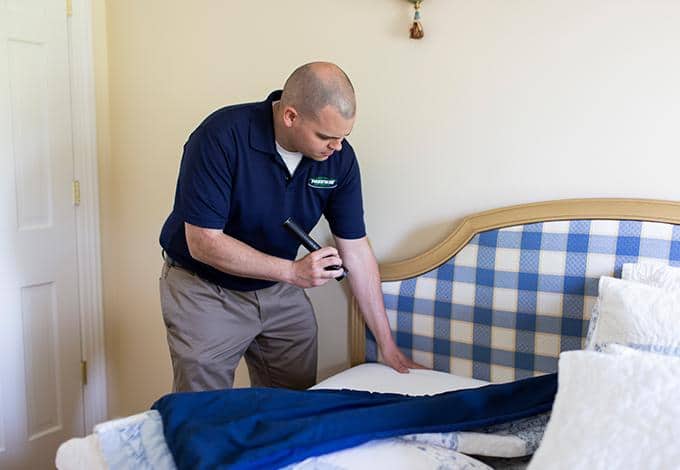 Bed bugs are an increasing problem that has affected every corner of America. Knowing how to avoid these pests is a crucial part of keeping them out of your Plandome Heights home. The key is to be vigilant and check for these pests, even in places you may not expect. They can be found on public transportation, in libraries, in dorms, or in grocery stores. In fact, these pests will frequent any place where humans are known to be, which may include a relative's home!
Staying alert and knowing what to look for can help you avoid the stress that can come with a bed bug infestation. You will rarely find the adult bugs; but if you do, you will recognize their small 1/4 inch teardrop shaped, reddish, wingless body tucked into some nook or cranny or along the seam of furniture. You are more likely to notice their shed skin casings, the tiny red droplets of blood, or the dark brown flecks or spots of feces on upholstery, bedding, or other soft items. Groups of unexplained bite marks that resemble mosquito bites but that are in a linear or cluster pattern on your body when you awake is another indication of a bed bug infestation.
If you recognize any of these signs, be sure to contact Parkway Pest Services immediately. We have K-9 inspection teams and we can administer conventional treatment, steam treatment, mattress and box spring encasements, or a combination of these to quickly eliminate and control bed bug populations in your Plandome Heights home or business. We also offer comprehensive, year-round control and monitoring programs for year-round proactive protection. To learn about any of our effective, discreet, and affordable bed bug control options, simply contact us today.