Exterminators In Plandome Manor, NY
Plandome Manor, NY is a special village that combines the rural atmosphere its residents crave with the quick 30-minute commute to mid-town Manhattan that they need. This residential community is comprised of 275 homes that are located on beautiful pieces of property surrounded by nature.
To help protect your Plandome Manor property from the pests that are also found living in this rural area of Nassau County trust the pest control professional at Parkway Pest Services. Whether you have a need for general residential or commercial pest control or have a need for services that target bed bugs, termites, wildlife, or rodents, Parkway has what you are looking for!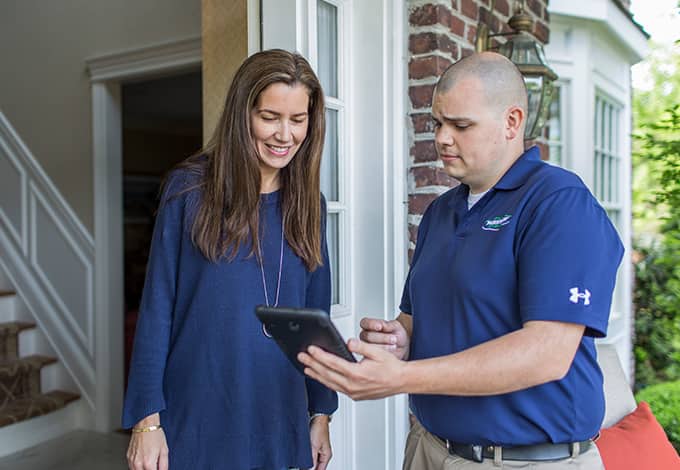 Residential Pest Control Services In Plandome Manor, NY
Parkway Pest Service is a family owned and operated pest control company that since 1932 has been dedicated to solving its customer's pest problems in the most effective, modern and eco-friendly manner possible. At Parkway, we don't stop once we eliminate the pests from your property, our professionals work diligently to get down to the bottom of your Plandome Manor home's pests issues to help prevent future problems. We offer two levels of year-round pest protection to help meet the different needs of all of our unique customers.
Parkway PestGuard- This program includes four annual visits providing both interior and exterior services, and pest identification services. This program covers over 30 common pests including carpenter ants, fleas, ticks, and yellow jackets located within two feet of the structure. It also includes unlimited service calls.

Parkway PestGuard+- This program is our most inclusive program, it includes everything that is in the above PestGuard program, but has the added benefit of termite control. This program includes the installation of termite monitoring devices around the exterior of your home. If termites are found on the property, our pest control professionals will provide services to eliminate them completely from your property.
Give us a call to learn more about our solutions to residential pest problems!
Tips To Avoid Carpenter Ant Damage In Plandome Manor, NY
Carpenter ants are a destructive species of ant that are, unfortunately, found living throughout New York including in Plandome Manor. These large black ants typically live outside but may be attracted to your property and home while foraging for food sources. Once easy access to food sources has lured carpenter ants inside your home they often decide to stay, invading your home's structural wood to nest in. They are especially drawn to wood that has been water damaged. To help avoid damaging carpenter ants from choosing your home to invade, we highly suggest the following changes to be made around your Plandome Manor residence.
Make sure that gutters are in working order and are directing water away from the outside of your home, fix any leaky pipes found in your home, replace structural wood in your home that has been damaged by water and use dehumidifiers in basements and other humid areas of your home.

Inspect the exterior walls and foundation of your home and seal any cracks, gaps, or crevices found.

Install door sweeps on all exterior doors; caulk gaps found around windows and doors.

Seal spaces that around found around air-conditioners and other utilities that are entering into your home.

Make sure that outdoor trash cans are stored up off of the ground, have locking lids, and are stored a distance away from the outside of your home.

Food in kitchen and pantry areas should be kept in the fridge or in sealed containers with tight-fitting lids. Routinely wash dishes and remove trash from your home.
If you ever start to see large black ants roaming around the outside or inside of your home, contact Parkway Pest Services. Our professionals have the experience and determination needed to find and eliminate all the carpenter ants and nests from your property - eliminating the infestation and the possibility of a re-infestation!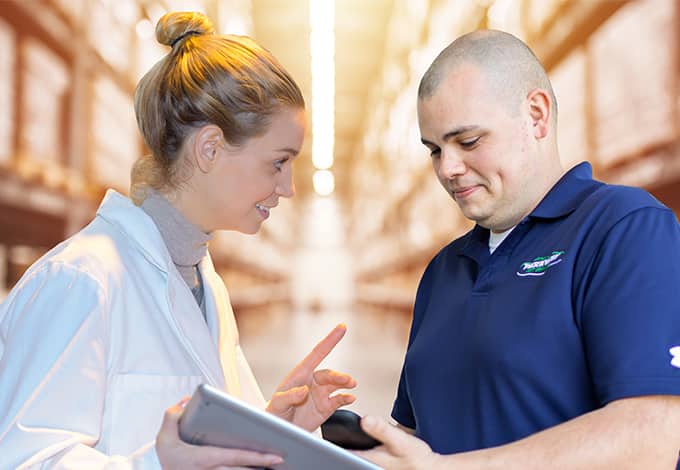 Commercial Pest Control Services In Plandome Manor, NY
At Parkway Pest Services we offer our customers commercial pest control solutions that use limited amounts of pesticides through Integrated Pest Management (IPM). Our solutions to commercial pest problems through IPM include the implementation of increased sanitation practices, identification of pest entry sites, exclusion measures, and mechanical changes.
By choosing Parkway for your commercial property's pest control needs you won't have to worry about indoor pollutants, the safety of your high tech equipment, or the health of your employees or customers! Also, we have the unique ability to customize a pest management program to meet your business's industry needs while always remaining sensitive to your facility and the environment.
In addition to general pest control, we offer the following commercial pest control services: green pest control, LEED certification, bio-remediation, industry solutions, rodent demolition, and poison ivy removal. Give us a call to learn more about our commercial pest control services!
What Do Bed Bugs Look Like In Plandome Manor, NY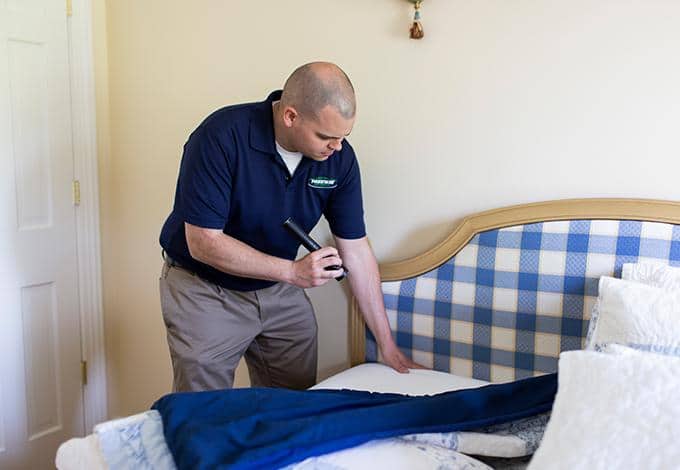 In order to call a professional about your bed bug problem, first, you need to know what they look like. The first thing to know about adult bed bugs is that their appearance is going to slightly change depending on whether or not they have recently had a blood meal.
Adult bed bugs are about the size of an apple seed and are reddish brown in color, they have a flat oval-shaped body, six legs, and are wingless. Now, if they have recently fed the adult will appear a bit swollen and more elongated in shape, also their color will change to a more purplish-red color. Nymphs or immature bed bugs are much more difficult to spot, they are about the size of a pinhead and are whitish tan in color. Their eggs are extremely difficult to see and usually only a professional with tons of experience can find them. The eggs are about the size of a fleck of dust, sticky, and whitish in color.
If you ever spot bed bugs or start to notice signs of their presence like red dots or black streaks on your linens, mattresses, box springs, or pillows, contact Parkway Pest Services immediately. We have a variety of detection and treatment options available, and after a thorough inspection, our professionals will be able to recommend the best-suited bed bug treatment for your specific Plandome Manor property!